---
The Sun has moved into Virgo and things are looking up with the approaching McDreamy Full Moon in Pisces. The week ahead is one of those where you mix work and play.
  The newly-minted Virgo Sun aligns with do-it-big Jupiter on Wednesday. This is one of the most optimistic and generous combinations in the zodiac. Although this jolly meet-up lasts only a day or so, it's worthy to note because Jupiter is famous for catching good luck. If you want to make something happen, meditate, ask for it, and then visualize it as a reality. Be sure to ask for more than you think you are worth. Dream a desired project to be bigger than your little mind can imagine. Possibilities are abundant now, and this is the best time in August to work with creating abundance. Pay attention to the budget as well.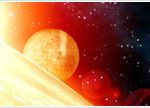 Mercury begins its tour through Libra on Thursday the 27th which will extend into a ten week period instead of the usual four, because in retrogrades on September 17th. This Mercury cycle in Libra brings more civility and courtesy with one another. Keep an eye on the political scene now. This is a favorable time for all types of negotiations, including obtaining a fair settlement for all parties concerned in any legal dispute. Now is the time to improve your communications in relationships.
There is another emphasis on relationships ahead. The spiritual destiny points called the Nodes of the Moon are soon completing a 1 1/2 year run through the relationship signs Libra and Aries. The emotion-charged eclipses in Libra and Aries are gradually winding down, with another one coming on September 27th. Realigning your relationships is an incoming key for autumn, and Mercury moving into the shadow of its coming retrograde cycle is giving you a gentle shove towards the re-alignment ahead.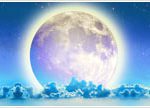 The Full Moon, on Saturday the 29th in Pisces, lights up the night sky, bringing in a two-week period of closure that can be applied to any issue in your life that has run its course. You can either have a tug of war between opposing viewpoints, or you can bring your higher spiritual vision into practical reality. At this Full Moon on Saturday it's time to celebrate your accomplishments, finish up any health treatments, or wind down and complete outmoded relationships.
In a larger sense, this Full Moon gives you a hint of a 1 ½ year spiritual destiny shift that is coming in November. Karmic points called the nodes of the moon are finishing their dance between Libra relationship needs and Aries independence needs, and moving into service oriented Virgo and compassionate Pisces come fall. In this full moon energy, the relationship planets Venus and Mars are aligning and come exact on Aug. 31, to help you see where your heart is engaged in all types of relationships, and where it is not present.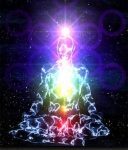 Then the Pisces Full Moon shows you a higher vision for your life, and the Virgo Sun helps you see that there is a way to manifest that higher perspective. On the more day-to-day level, this full moon urges you to meditate and pull back from the world just a bit so that subtle energies can flow into your life.
The Virgo piece helps you let go of, release, and cleanse that which gets in the way of the new vision. Whether you cleanse your garage, purify your body, or release beliefs and attitudes that are self-defeating. This Full Moon features two favorable links — between the Sun and Lucky Jupiter, both in Virgo, and the Moon along with Neptune, both in Pisces. THIS could be the week when your dreams really do come true. Time to prepare yourself for that which is coming this autumn.