---

This week, the Sun moves from Leo into Virgo, and Mars goes on the warpath while Venus has a double date with Jupiter and Mercury. Before Mars and Venus get in the act, theres a nice little Mercury-Jupiter conjunction in Virgo on Monday, August 22nd, that makes it easy to communicate clearly and effectively or to give out some advice that might easily be listened to and considered. Later on the Sun joins the happy pair in Virgo.
Also, this is a day when phone calls and emails keep you busy. With the Sun moving into hard-working Virgo for a month, and the moon in productive Taurus to begin the work week, you can accomplish a great deal as long as you do not get bogged down in small details. While the Sun is in Virgo for a month, the general focus is in adjusting and fine-tuning the details of our lives. Health care and hard work move to the top of the to-do list.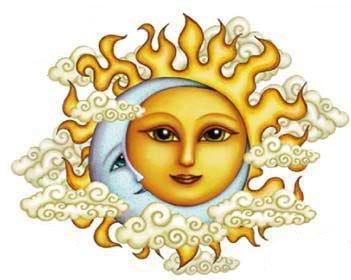 Theres also a supportive earth trine on tap on Monday, between the Virgo Sun and Taurus Moon, that makes it easier to manifest harmony with the small stuff and produce a successful outcome.
This productive energy gets an added boost on Wednesday when ambitious Mars aligns with Saturn for its bi-annual reunion. These two planets attempted to align last spring, but could not quite make it happen. Many people felt like they were stuck, treading water, broke, or just plain exhausted. Things can get a little dicey as well. This is a fusion to take seriously because it is synonymous with delays-aggravations, obstacles, and frustrations that can lead to violence from anything to road rage to all-in-out war.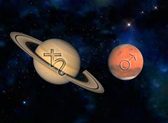 When a Mars-Saturn conjunction is at play, it feels like youre driving at full speed (mars) with your foot on the break (Saturn). Because this conjunction occurs in Sagittarius, the areas most at war are travel in foreign lands, sports, and religion. Keep that in mind if you are planning to travel or initiate something over the next three weeks.
However, finally you will get traction in putting projects and plans into action. While this is a go signal, know that you still need to see what is real and what is illusion. Also, Mercury is slowing down to turn retrograde at the end of the month so allow room for adjustment and be sure to double check the details.
Dont believe everything you hear on Thursday when deceptive Neptune is being challenged to move faster. Mistakes happen when you try to rush. The universe will only go as fast as it is going to go, and you must be in harmony with it. A quiet evening with a good movie would be the way to enjoy Thursday evening.
Things get even more complicated on Friday, August 26th, when Neptune enters the picture and makes a square to the Mars-Saturn duo. Just know that because Neptune is brilliant when it comes to things like blind spots, low physical energy, and avoiding confrontations, this is a perfect day to lay low and chill out.
The moon moves into Cancer for the weekend, supporting breaking bread with those who are close to your heart. Luckily, theres help from Venus on the horizon on Saturday as well, when she dances into the mix for her once-a-year merger with Jupiter in Virgo. Even though Venus is not at her best in Virgo, this is still a combination to be happy about because it carries hope and blessings that, in the end, everything will be all right, and it generally is. Saturday afternoon has one of those lottery-winning combinations between Venus and Jupiter. This lucky combination is in practical Virgo, so luck through your hard work is a winner.
Mercury joins the happy Venus-Jupiter combo on Sunday, August 28th, adding a bright note to the social charm. Even though theres a serious storm midweek, it also looks like theres a lucky rainbow at the weeks end. So chin up, theres lots to do, because its time to get dressed and ready for the fall months.