With several heartwarming trines, the Sun changing signs and moving into Virgo, along with the soft Pisces Full Moon, this promises to be a beautiful week. Monday, August 20th is an energetic and creative day as the Sun and Moon align into a perfectly balanced Fire Sign trine.
The moon is in productive Capricorn on Tuesday and Wednesday, so get to work. This "get to work" feeling gets bigger starting Wednesday night as the Sun begins its month-long journey through Virgo. Tend to your list of projects that you want to complete, get rid of clutter, and purify your body. Also, it's a great time to start a juice or vegetable fast because Virgo rules the intestines.
After the Sun moves into Virgo on Wednesday night, your financial future is almost assured so bring out and dust off those projects from last June.
Thursday and Friday urge you to step out of your ordinary routine under a friendly and eccentric Aquarius moon. Just sit back, relax, and let the good times roll.
Saturday is the real party day with the sun making harmony with both Uranus and Saturn. Uranus wants to do something eclectic and Saturn wants something practical to come out of it. Perhaps you can find that perfect, unusual item you were looking for. A grand trine forms in Earth Signs on Saturday, (Capricorn, Taurus, Virgo.) The Sun is in Virgo, Mars is in Capricorn along with Saturn, while sweet Venus joins the party in Taurus. This is the only Grand Earth Trine in 2018, and Sunday, August 26th, the Full Moon in Pisces comes along to spice things up. This is the easiest time of year to bring your creative ideas into physical form. (4 degrees Pisces/Virgo). The water and earth elements are strong now, providing a sense of emotional stability and support. Pisces represents the divine feminine, which is a perfect Full Moon for celebrating Women's Equality Day on August 26th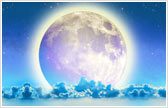 There is a Venus/Pluto square later in the day on Sunday, which can bring minor difficulties in relationships and money, but the event is minor compared to the fabulous, positive energies that this last full week in August has in store.