---
The Sun is trine Saturn on Sunday afternoon, making this a good day to have those challenging conversations about boundaries or your core needs in this life. Relationships come under a strain this next week, leading up to the eclipse on the 21st. Although Venus comes under the gun from two other planets, it cannot compare to the biggest event of the year, the Great American Solar Eclipse.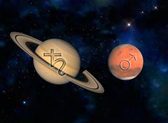 Because the moon is in Taurus to start the week, you will want to accomplish tangible results. Just remember that Mercury just turned retrograde last Saturday, so allow room for adjustments for the next three weeks. Monday evening and Tuesday morning could be a really bad time to pick a fight in any of your relationships. People can run hot and cold as sensual Venus in Cancer is opposite death and rebirth Pluto in cold-hearted Capricorn.
Much of this challenging energy follows into Wednesday. Be extra careful because the Moon is in Gemini on Tuesday and Wednesday, and your mouth can get you in trouble. If you can keep it light and do not get bogged down in a topic, you can clear the air with what needs to be said. Just say it and move on. Don't repeat yourself or dwell on a topic.
Thursday brings a Venus, Jupiter square which is short term, but be aware that this heavy energy could transform both your relationships and your bankbook. Pluto doesn't compromise and Jupiter can overextend, and the fall out from this combination could take a bit longer to clear away than expected.
Friday is much more comfortable under a nurturing Cancer moon. Share a meal with a loved one. The Moon moves into Leo on Saturday, preparing for its union with the Sun on Monday the 21st. Do something creative or get out and play.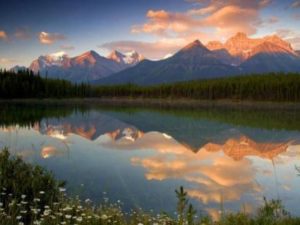 Things begin to look up late Sunday, and is a very active time as we build up to the total solar eclipse. The Sun makes a sizzling trine to Uranus, so you can meet new, different and even eclectic people preparing for the Great American Eclipse. This is the first of two positive trines in 2017, the next one being in December. If you have an overwhelming need to break away from something that has been holding you back for a long time, Sunday is the day to break the news. If the fruit of the tree is gone, it's time to move on.