---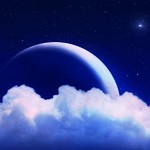 This next week of August comes with some amount of challenges, which are going to be unexpected. New beginnings are at the top of the agenda as Jupiter moves its Lucky Charms in the more grounded sign of Virgo for this next year. This shift promises an easier time for Virgos, but because Jupiter is the largest planet in our solar system, it may bring in some energy that is confining and makes it difficult for us to see the big picture. On the other hand, this transit is very necessary in the twelve year cycle of Jupiter through the zodiac, because it brings a time when we examine, analyze, and evaluate as well as work hard to manifest our desires.
The tone changes considerably early in the week, beginning with the moon entering nurturing Cancer. Odds are good you will want to stay close to home, or spend time with your inner, trusted circle of family and friends. Do not overindulge in comfort food, but try to stay with your summer diet.

Tuesday morning the 11th is when Jupiter moves into Virgo. This begins a time when you can bring big ideas into physical manifestation. You can work on expansive visions in the coming year, and this is the year to work on all those little details that are required when you want to turn a dream into a reality.
New partnerships can be forged, and joint ventures along with joint areas of work would do very well. Recent pressures at work and the exceptional high level of activity will lessen so that you can enjoy life and be more flexible and practical at work. The sharpest areas of focus during this Jupiter in Virgo cycle will be personal health care, healthcare reforms, human resources, and pets.