This week has a certain feeling of sunshine, rainbows. It's Jupiter's week, as the planet turns direct and begins to move in a forward direction after five month of retrograde. This highlights long distance travel, sports, finances as well as new, positive thinking. The Sun and Venus are both burning bright in heart-centered Leo and will make a gorgeous trine to Jupiter on Wednesday and Thursday. This is big love, and about as good as it gets. This will bring in a blessed period of good luck, prosperity, and abundance.

Mercury has just turned direct, and moves back into Leo and the communications planet will pick up speed by the middle of the month.
The Uranus retrograde cycle for the rest of this year helps shake you up to set you free, helping you open to new possibilities. By August 21 and 24, personal planets Venus and Mars enter Virgo. That is the wake up call telling you that the northern hemisphere summer season is almost over, and it is time to start making a plan and getting organized for the coming change of season.

Wednesday and Thursday are quietly powerful as both the energetic Sun and loving Venus make harmony to expansive Jupiter. This is really a very nice combination of energy, so take advantage of it.  Take a risk on yourself to manifest your needs and desires, but assert yourself in a gentle way. On Thursday, August 8thVenus trines Jupiter to brighten up your relationships and finances.
Get out into nature or have a party on Friday and Saturday, with Friday being the stronger party day.
Sunday is a day of change, and you have been feeling it coming for this last week. On Sunday, August 11, Jupiter ends his retrograde cycle (since April), and Uranus begins his long retrograde cycle (until January, 2020). Jupiter is associated with your belief system and is the planet that helps you move forward to the next level. This is good news if you are willing to take a risk on yourself.
There are three events happening on Sunday. You may take one step forward and two steps back.  Now that Jupiter is moving forward it's time to make those sweeping changes in your life that you've been thinking about for the last four months, while Jupiter was retrograde. Remember, you're dealing with Jupiter, so you can go for it in a really, really big way.
Event two is Mercury moving into Leo for the second time this year. Remember it takes two people to have a conversation so no grandstanding. Although you may love to "play with words" it can get tiresome when you try to do it along. Allow others to share.
Event three is Uranus doing a double take as it turns retrograde. Uranus can still be devastating, bringing along sudden and unexpected changes, even though it's kind of asleep.  However, you can be comfortable taking a break from any unexpected chaos.
As you may know, the planets involved in next year's triple alignment in Capricorn were as close at they were going to get this year in April, 2019. What happened to you then that caused such a big change and brought you to where you are now? Jupiter, Saturn, and Pluto have all been moving retrograde since then, which may have you feeling like you've been stuck, or treading water, or in a big transition between the old and incoming new you.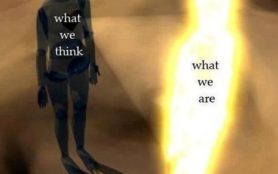 Well, optimistic and expansive Jupiter starts moves forward again on August 11, and the other two, Saturn and Pluto, will follow at the end of September. Be assured that this is a good sign to start moving forward with big projects.At the same time, revolutionary Uranus starts moving backwards until January. In the coming months, think how you can set yourself free, improve your technology and skills, or open to innovative new concepts and techniques.