---
Don't be upset if you're feeling a bit confused this week because the planets are being pulled in completely different directions. It starts out with a high note on Monday the 29th. Venus enters Libra, perhaps giving us a preview of September when do-it-big Jupiter also moves into Libra for a full year. This is a win-win placement that highlights the legal system, diplomacy, and the arts. It's time to improve your relationships, and increase harmony and beauty in your life. September brings two eclipses and Mercury is retrograde in Virgo for the first three weeks. (Aug. 30-Sept. 21.)
Add to that, expansive Jupiter is leaving Virgo and moving into relationship oriented Libra on Sept. 10th for a full year, and there is plenty to anticipate and talk about.
Sharing and communications in relationships is favored, preferably over food, as Venus enters Libra, one of her favorite signs (the other is Taurus). This happy relationship combination continues until September 23rd. Put extra effort into your relationships or beautifying your environment, and you will get more benefit for the same amount of effort put forth at less favorable times. This is also a time when old friends, lovers, and family members re-enter your life as if to have a last go-round or perhaps, to rekindle the dormant friendship.
However, things begin to get complicated on Tuesday, the 30th. Mercury turns retrograde Tuesday morning, just in time for morning rush hour. Allow extra time in traffic and double check the details of important projects or travel plans. The mental god continues backwards in Virgo until September 21st.
For the next three weeks, the focus is on turning inward and re-examining he state of our health and our work. There also is a possibility of getting a new pet, or perhaps, your pet has a new litter. Free kittens anyone?
Although many people want to hide when this communications breakdown cycle hits, there are always good things to do. Get your home or office cleaned and organized for the coming change of seasons. Do behind the scenes planning for future projects. Clean out your closets, drawers, basement, and garage. You may be surprised at what you'll find.
You can also hide by retreating somewhere, or taking a weekend spiritual intensive, as this cycle is a good time to review the way you think about your life. Because this is an overly analytical combination, (Virgo) do not over-think everything. The higher vibration of goddess Virgo is spiritual service, so consider how you can help raise the vibration of the world. Most of all, do not take the world too seriously and keep your sense of humor.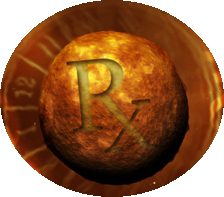 On Wednesday, the 31st, August ends with the moon moving into Virgo, adding to the cleansing and purifying energy of Mercury retrograde.
Next up is the New Moon Solar Eclipse on Thursday, Sept. 1st, also in Virgo. This energy completely contradicts Mercury retrograde because the usual new moon message is that it's time to start something new. Since this new moon is also a solar eclipse, and eclipses times are traditionally intense periods, it's best to give this new moon's message a pass. Thanks but no thanks. If your birthday falls either five days before or after this eclipse this next year could mark some very important events in your life.
Another source of confusion comes to the Light on Friday, September 2nd. A stressful configuration involving the Sun, Neptune, and Saturn can cause delays, mix-ups, rumors, and even scandals. The driving force in this three way alignment is Neptune because Neptune is strongest in its home sign of Pisces. This alignment has three parts to it, and they're all problematic.
First: Saturn in Sagittarius squares the Sun in Virgo. This, as well as retrograde Mercury, brings slow downs and obstacles.
Second: Neptune in Pisces opposes the Sun in Virgo. This brings in a fog that makes it difficult to know the right path to take.
And Third: Saturn in Sagittarius squares Neptune in Pisces for the second time this year. This is another indication of a conflict about what is and what is not real or true.
Putting it all together, this week brings us a loud warning and will bring a time of explosions and hidden dangers, especially with oil, chemicals, and medicine. Your best bet is to stay calm, and keep yourself under the radar.