---
There are three trines to Uranus this week, as the Sun moves into Virgo. You can look for, anticipate, and enjoy a very happy ending to the summer months.
On August 21st and 24th, personal planets Venus and Mars entered Virgo. That was the wake up call telling you that the Northern Hemisphere summer season is almost over, and it is time to start making plans and getting organized for the coming change of season.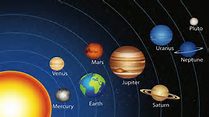 Monday morning has loving Venus making harmony to friendly Uranus. It is a great time for meeting new people or enhancing the friendship side of personal relationships. Stepping out of your normal routine. You can enjoy some freedom-loving relationships. You may begin some new relationships that are quite different from the usual and completely different from what youre used to.
Wednesday morning brings excitement as Mars makes harmony to Uranus. Where this join-up with Venus on Monday is fairly gentle, Mars operates in a more aggressive way with the eccentric planet Uranus. So dare to be different, be the geek or the doll baby, however, with this kind of volatile mix, dont get pushy or take any out-of-sight risks. Be diplomatic early in the week, and assertive by the middle of the week.

On Thursday, mental Mercury moves into Virgo to join the Sun, Venus and Mars. Mercury is in its home field here. Your communication is like Sergeant Fridays; Give me the facts Mam, nothing but the facts.