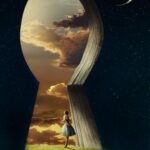 This is the week to bring your ideas into earthly manifestation. The air and earth elements are strongest now. Mercury and Mars are aligned in pragmatic Virgo. You can accomplish a lot of small and practical tasks this week, if you are willing to get to work.
Virgo likes to make a list of all you want to accomplish. There is help from Venus in Libra making a harmonious trine to Saturn in idealistic Aquarius. This is a better business combination than it is for personal relationships, although it does support diplomatically establishing better boundaries with people.
Even though the week starts off with a constructive, cooperative trine between Venus and Saturn in the rational air signs, an overly sensitive Moon kicks up suspicion and intrigue because of its opposition in the late afternoon.

Venus is still in harmony with Saturn on Monday morning, so a good time to get to work early. However, steer clear of gossips looking to stir up trouble.
On Tuesday, it would be wise to do important tasks early as mental Mercury opposes Neptune as the day goes on. That combination can make mistakes or just wants to take a nap, not the best energy for clear thinking. The spirit of delusion and covert mental manipulation continues as Neptune conjuncts the Moon and opposes Mercury.
If you continue to think the worst, these fanciful doubts could become a reality when the Moon opposes Venus, leading to hurt feelings and emotional distancing.
Get your body moving under an Aries Moon on Wednesday and Thursday, your body needs the movement and exercise..
Also on Thursday morning, deep thinking, research, and going beneath superficial conversations is supported.
Friday and Saturday are mixed between a Taurus Moon that wants to accomplish something, and minor planetary aspects that are not so motivated.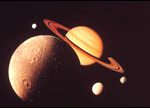 When Mercury trines Pluto on Thursday, followed by the Moon's conjunction with Uranus and trine of Mars on Saturday, all the paranoia from earlier in the week will be shaken  off, as if awakening from a bad dream.
Sunday's Grand Earth Trine between the Moon, Mercury, and Pluto completes the week on a positive note by reestablishing positive thoughts whose transformative power can be put to work for the greater good.
Tend to short projects and short conversations under a quick-witted Gemini Moon.