https://youtu.be/R1-XBo6sXKM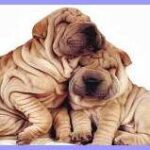 We're in the hot, dog days of summer, and vacations while keeping cool is at the top of our list. It's time to relax, and enjoy carefree days. For those of you who have to work, heads up, your fun days are coming as well. No one at the office feels like working now, creating a lazy and relaxed atmosphere.
This week gets off to an active and lucky start as the Moon conjuncts Jupiter. The moon is moving through Aries from Sunday afternoon through most of the day Tuesday. Exercise and working on new projects is favored, keeping in mind 4 of the 5 outer planets are retrograde and Uranus is slowing to turn retrograde before the end of the month. This means that those new projects are going to take some time to come to fruition so drop the "I want it now" mentality.
Tuesday is an upbeat day, with trines of Mercury and Uranus along with the Moon and the Sun. This creates a mix that is perfect for socializing along with some witty conversations.  Share innovative ideas with friends over a quick lunch.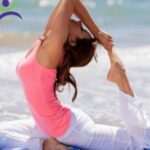 Wednesday may feel like everything is in slow motion as Venus squares the Moon. However, for you on the beach it will be an ideal, lazy, and relaxing day
Overnight Wednesday into early Thursday is a very happy trine between Venus and Jupiter. This is a feel good combination as long as you do not go to excess in sensual pleasures. Love and romance are in store with Thursday being one of the best date nights of the year. Venus will sweep you off your feet by love-at-first sight Jupiter. This combination is strengthened by the Moon-Uranus conjunction, trining Mercury creating an instant mental as well as an internal strong feeling. You may find someone a bit out of your comfort zone you; want some variety and excitement instead of the same 'ole, same 'ole. Uranus also rules technology, making it a good time to look for "the one" on-line or via a dating app.
The Moon moves into Gemini on Friday and Saturday, conjuncting Mars and trining Pluto and also sextiling Jupiter. Friday is a high-energy day, making the weekend perfect for fun and adventure. Time to be daring, extroverted, and bold.
Saturday supports running errands, quick communications and/or a short trip. Get outside and socialize or play sports. With the Moon sextile Venus, it's another excellent moment for a romantic rendezvous. You could meet someone new through friends, so don't be a homebody.
Mars has moved into Gemini. Normally, Mars spends six weeks in a sign, but because he will be retrograde between October 30th-January 12th, he will be in Gemini until late March 2023. Everyone will be looking at new ideas and myriad possibilities in the coming months, but it will take time to know which ones actually get attention and action from ambitious Mars.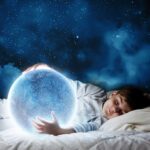 You may feel worn out by late Sunday afternoon due to an exhausting T-square between Mercury and Neptune. Since the Moon is also trine Saturn, it's the perfect time to chill out, either alone or with close friends, to have some down time and recharge your batteries.