---
This week brings a mid-week bumpy ride and Mercury finally turns direct on Sunday. Wednesday can bring in a temporary wet blanket thrown on your projects and desires, but it's very short lived; time for some karmic cleansing. This allows for a great worldwide sigh of relief when Mercury turns direct at week's end.
Spend some time with friends or attend social events on Monday and Tuesday. The Aquarius moon urges you to be outgoing and friendly.
Tuesday is a bit complicated in that the life-force Sun is challenging "death & rebirth" Pluto, however relationship planets Venus and Mars are working harmoniously together. Initiate those relationship conversations that take you to deeper and into more vulnerable levels. Ask yourself if you are holding onto anything, especially emotional, that is not helping you move forward at a faster pace. Then allow yourself to let it all go.
Wednesday afternoon through Friday is generally quiet and gentle, so be good to yourself.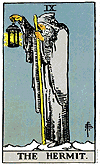 On Friday the 13th, the Moon is in its introspective void-of-course phase in the late afternoon and evening. That makes for a non-ambitious Friday when you can attend to humdrum tasks. The general rule of thumb in astrology is that you do not initiate important projects when the moon is void. However, if you send out your Income Tax on that day, it's unlikely that there will be any questioning or feedback from the IRS. It will just pass through unnoticed.
Saturday is active as the Moon moves into Aries and there is a lot to accomplish. Physical projects like exercise, yard work, or cleaning the garage are favored. However, it is best not to take on too big a project. Fiery Aries has a reputation for leaving projects half-finished when something more interesting catches their attention.
The New Moon is on Sunday the 15th and Mercury turns direct in the morning hours. A Mantra to meditate on for the 27 degrees Aries New Moon is "through imagination a lost opportunity is regained." Tune in with your intuitive levels and quiet your mind to allow something that may have fallen to the wayside in your busy life return back in a lucrative way.
This New Moon conjuncts Uranus, the energy of quickness along with unusual, surprising events, and can show you some unexpected changes down the road. This is a gambler's New Moon so go out and get that lottery ticket and see what it brings.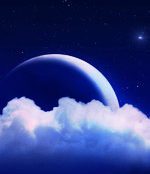 Mercury ending his three-week retrograde cycle adds to the energy of rethinking your life and priorities. The fact that Sunday's New Moon is aligned with Uranus, the planet representing innovation, revolutions, earthquakes, friendships, and new ways of thinking asks you to take a risk; start something new, promote a project, begin a new relationship, decide to relocate, change jobs, or go on a mission to help others. Whatever it is, know in your heart that all your surprises will be happy ones.