THE ANNUAL 2014 PREDICTIONS WERE POSTED NEW YEAR'S DAY, and the monthly 2014 Predictions are posted at the first of the month. You must join our monthly subscription pages to read them. The magazine, "Psychic Visions Plus," posts monthly predictions, your monthly Numerology, Angel Guides, monthly Tarot for each Astrology sign as well as a monthly astrology forecast.
STARGAZING – YOUR WEEKLY FORECAST
Week of April 7th – April 13th, 2014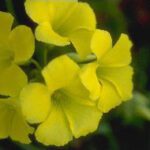 Rash decisions and impulsive conversations may be the norm this week, – all the way through April 23rd. However, when it comes to romance, this week promises a fairy tale ending for everyone — or at least the perception of one.
Tension in your social life and with finances might try to get the best of you, but fortunately, if there's one place you can find solace it's with your family. Expect life to go at different speeds with Venus in mellow Pisces now, and Mercury in go quick mode. Pace yourself!
On Monday, communication planet Mercury enters Aries, where he'll remain until April 23. With the planet of thoughts and ideas in fast-paced Aries, you can bet you'll have a stronger ability to think on your feet and react with decision to anything life throws your way. Unfortunately, while you will have conviction, you may not have precision. That's because Aries is known for jumping head first into situations without actually thinking things through. The bull in the china shop – so be aware! The hurry up, and I want it now, feeling helps your body get moving, but will produce mental overload.
On Tuesday, a Sun – Mars opposition may bring a difficult mix. For one thing, you may want to move ahead with a plan that will affect you and a partner – be it business or personal. The trouble is that this opportunity or scheme doesn't appear to be thought out, so if you proceed it will be poorly executed and your partner might resist the idea entirely. Frustrating for sure, but it's also a gentle reminder that a relationship isn't all about you. It's about connecting and compromise.
By Friday, however, life becomes enchanting. Love planet Venus will embrace Neptune to remind us that loving unconditionally is the only way to truly love someone. You may have high hopes in the romance department on this day, and yes, some of you will be disappointed. But the hopeless romantic in you will declare that "It is better to have loved and lost than never to have loved at all."
Saturday is good for work, cleaning, sharing, and healthy food.
With Venus in Pisces for the rest of April, it is a good time to make some time for your psychic-spiritual well being. Pisces helps you burst illusions to open to a higher vision.
Three famous people with Venus in Pisces have promulgated their own ideas about love. They are Cosmopolitan's Helen Gurley Brown, Playboy's Hugh Hefner and the one and only Casanova.
Venus has now moved into Pisces. Venus, the love planet, feels very much at home in sensitive Pisces. These two make a highly refined couple that understands the spiritual side of romance and the more subtle elements of art and style.
Venus rules beauty and art, so while she's in imaginative Pisces, the most sublime creative potential is available. Pisces is quite sensitive to the suffering of others and while Venus is here, a special love for helping those in need will take over and your compassion is aroused.
Venus in Pisces is the fairy tale love experience. This is the placement where we yearn for a deep soul mate connection. Sometimes, when Venus is in Pisces, there can be so much idealism connected to the love nature that we overlook a vital flaw in the character of our beloved. After all, this is unconditional love. No judgment here.
You may feel more romantic than usual and have faith in the potential of a love relationship, even if there isn't any substance to it. As a result, you can feel deep love in the spiritual sense for someone, regardless of whether or not it turns physical. However, expect to feel more desire for love than usual while Venus is in Pisces. You want to fall in love, be in love, and merge with your lover.
When it comes to the money side of Venus in Pisces, it's a great time to cultivate one of your imaginative or spiritual pursuits and consider how you could create it into a profitable project. Venus in Pisces however, is not all about the almighty dollar. This placement would rather do something charitable with her gifts. Still, because of her incredible sense of faith in the Universe and her talents, when Venus is in Pisces, money tends to flow.
Traditional astrologers believe that Venus is exalted in Pisces. This means that the nature of the planet is lifted to a higher level of expression when traveling through this sign. The idea of unconditional love is perfectly expressed by this union. Pisces recognizes no boundaries and includes all that it feels. Loving Venus in this sign is about relationships that are unconditional and spiritual in nature.
When Venus is in Pisces, we all have opportunities to appreciate people without the need to "own" them. There is a spaciousness to relationships that permits higher and higher levels of connection with lesser degrees of control. Love may be experienced in the purest of forms now.
There are some potential pitfalls here, however. A lack of discrimination can mean that romance is foolishly projected onto an unworthy subject. Dreams of perfect partnership can sow illusions that lead to future disappointment. There is also the possibility that one can go too far in adapting to another's needs to gain approval. Pisces' tendency to adapt means that we may sacrifice too much of who we really are to avoid conflict or disruption within a relationship. Do not allow yourself to become a victim, or bend your inner truth for someone else, no matter what the cost.
A heightened sensitivity to criticism or the judgments of others can lead to some painful moments during this period. A way to avoid this is to remember that perfection is not just something to aspire to; it is something that already exists in each of us. Accepting ourselves as fully as we are ready to accept others is a good way to bring Pisces' spiritual potentials down to Earth at this time. Open the talents hidden within you, and you're sure to enhance them during this sweet and peaceful transit.
Venus is associated with the arts in general, and the voice in particular. It's no surprise that such illustrious female singers as Barbra Streisand, Diana Ross, Billie Holiday and Celine Dion were all born with Venus in Pisces.