Something's coming – something good! I don't know what it is, but it is going to be great!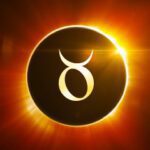 This week there is pre-eclipse excitement in the air, with a lot of psychic and spiritual energy early in the workweek when the Moon is in intuitive Pisces. Things are finally beginning to turn a corner; these upcoming weeks will be brimming with positive energy after a rather long, extended period of cultural malaise.
Normally, eclipse energy can be rather anxiety ridden, but this week's Solar Eclipse in Taurus is filled with upbeat, productive vibes. The butterflies you feel are not feelings of dread but are more like to opening-night jitters for a show that puts your full talents on public display. This is definitely to set things in motion and move out of stagnation.  So-why wait?
Energy flows freely on Monday due to the Moon's conjunction with Mars, while sextiling the Sun.
The romance planet Venus is aligning with unconditional loving Neptune by Wednesday.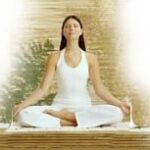 Creative juices combine into an energy tsunami of inspiration thanks to an overpowering, upbeat energy, including a conjunction of the Moon, Venus, and Neptune, as well as the Moon sextiling Mercury and Pluto.
When Mercury trines Pluto in the industrious sigs of Taurus and Capricorn on Thursday, use the time to meditate and visualize solutions to the positive outcome of your project that can be put into practice. There are no major challenging aspects today, creating a free-for-all of unexpected, beautiful surprises. Thursday, April 28th, is a change making day, and the seeds you sow at this time will take you down a road of non-stop possibilities and awe.  Allow the Universe to do the heavy lifting. And don't be afraid to embark on any paths that open up to you at this time.
The conjunction of Venus and Jupiter on that same day infuses a spirit of love, compassion and art into all of your endeavors. If you are single and looking for a partner, this is not a day to hide away. Get out a notebook or log and search for new love.
Most importantly, instead of seeking a partner who ticks all of the boxes, keep your eyes open for a one-of-a-kind suitor who can unlock the secrets of your heart.
Friday is a bit complicated in that it is the dark before the New Moon Solar Eclipse with intensely deep Pluto beginning his long retrograde cycle while Mercury enters Gemini, the sign it turns retrograde in on May 10th.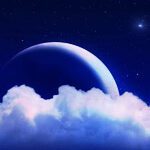 The Taurus New Moon is on Saturday, April 30th. The money planet Venus aligns with lucky Jupiter- one lottery ticket is all you need if it is your turn to win. However, a solar eclipse in Taurus more likely indicates a win through your hard work.
Watch for news under the path of the eclipse at concerning Easter Island and Chile (eclipse range is 3 months before and after April 30). The eclipse is aligned with "expect the unexpected" Uranus, which indicates it is time for an unexpected and surprising change.
Uranus helps you get out of that rut you dug for yourself during Covid. Venus, Neptune, and Jupiter continue to be in close alignment in spiritual visionary Pisces. It's time to really tune in to what you value and what no longer calls to you. There is help in opening to a new vision if you are willing to step away from the day-to-day busyness of your routine.
Sunday is another playful, romantic day. Put off chores to another time and do something playful and creative with your sweetie.