---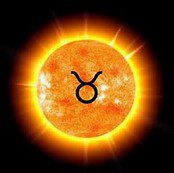 The word on the street this week is to get it done – by Wednesday – because that's the day that the Taurus sun makes a sparkling productive trine with the Capricorn Moon. Another reason is because Mercury turns retrograde for the second time this year, which always signals a time out period.
So back to the beginning. Wake up early on Sunday morning and get your body moving in harmony with the vibration of the moon as it enters Sagittarius. Philosophical activities such as attending church or going into nature receive help and guidance from a Sagittarius moon.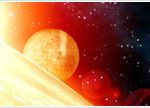 This energy continues through most of Tuesday, helping you put forth big ideas and taking the high road in all you do. Tend to important communications early in the week because Mercury turns retrograde April 28 until May 22. When Mercury is retrograde in earthy Taurus, you review your values, financial matters, and decide what possessions will serve you in the future. Because Mercury in Taurus is retrograde, this signals a communication slowdown and puts the breaks on financial wheeling and dealing. It's an unmistakable time to stop spending and take time to re-evaluate the state of your love life as well as your bank balance. This period of romantic and financial review lasts about three weeks.
Venus has a very different message when it enters Taurus on Friday, April 29th. Taurus likes the sensual pleasures, so stopping your busy life to get a massage, or working in the garden, bring future benefits. Well, just as Mercury is turning backwards in Taurus to disrupt your communications, relationship planet Venus moves into Taurus, where she is completely at home. If Venus could sing, the song would be "Home Sweet Home," and this happy combo has a stabilizing and harmonious influence over love and money. Venus really likes to be in Taurus, so put constructive effort into manifesting your goals and desires, as this is a time for successful manifestation.
On the other hand, even the best placements can still have issues. Just know that Venus in Taurus is also overly fond of the word "mine," and this is the time to be aware of any possessive behaviors, either coming from you or others. This energy lasts through may 25 and the trick is to make these energies work for you in harmonious ways.
Use this Venus time to get in touch with your inner love/money goddess while keeping in mind that a retrograde Mercury brings a warning to take some time out. Vacation anyone? Let's all go to the shore!

An Aquarius moon on Friday and Saturday urges you to step away from your normal routine. Attend events that help you open your mind to new concepts or higher ideals, or just relax walking the boardwalk at the beach. Hey—Summer's coming.