---
Mercury is moving out of the shadow of his retrograde cycle which exits on the 16th. That means you can get moving again, but pace yourself rather than charging forward too fast. The three heavy-duty planets that are preparing to line up in Capricorn in 2020, Mars, Saturn and Pluto, are turning retrograde this month. Take a prophetic look into your life and the world to get a hint about what 2020 will bring. Begin your journal of events happening now, so that you are ready next January to make your changes.
Pluto tells you to let go and let god. Saturn urges you to sacrifice in the short term for the long term good, and Jupiter wants to expand to the next level. Beyond that, Mars is in Gemini all month and that is good for exploring new possibilities. However, Mars in Gemini can create short attention spans, so be quick like a butterfly exploring a field of flowers. Your various projects will take hold and flower over the next six to eight months.
The Moon moves into the list-making and organization sign of Virgo on tax day, Monday, April 15th, so tend to all those little details early in the work week. There is a minor relationship challenge on Monday afternoon, so make some quiet time for yourself and hold off difficult relationship conversations. As we leave the shadow of March's Mercury retrograde, the planet moves into pioneering Aries late on the 17th. This will help you push your ideas forward, but do be careful of chasing shiny baubles that will fall away when the idea planet moves into Taurus on May 6th.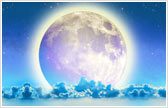 The Full Moon is on April 19th at 30 degrees Libra-Aries. Think back to the previous Full Moon at the Spring Equinox when it was at the very beginning of Libra, because the nodes are at the very ending of those signs now. Libra is about your relationships, including lack of relationships, and Aries is about exerting your independence. So the opportunity to re-balance your relationship and individuality needs continues. The difference is that there are an abundance of planets in action signs now, so boredom will not be an issue.
Taking on too much now is more likely to be the issue! To push you to make changes, destructive Pluto and slow-but-sure Saturn in Capricorn are challenging this self vs. othersbalance. The Moon's nodes are also slowing down to turn retrograde later this month, suggesting that there will be some big-time restructuring going on in the coming months.
Be careful and safe as we experience more of this severe celestial weather. When you take time to meditate and move slowly, you can make it through this week more positively. Spring is here, which always renews and brings more growth.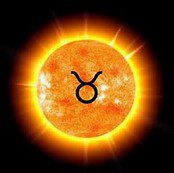 On Saturday, the Sun moves into practical Taurus for the coming month. At the same time, Venus enters one of her least favorite signs, Aries, until May 15th. This adds to the Full Moon re-balancing energies of self vs partnership. Again, be sure to take a few moments to look for hints and ideas about what might be coming for you in 2020.