---
This week it's all about action. Ready – set – go.
Pay attention to Venus as she is now passing through her least favorite sign, Aries. (from April 5th through the 29th) You can review your finances, property and possessions, and that which you value or no longer value. She will help you take steps forward in areas of love and money, if you are willing to practice patience while improving those areas of your life. The contradiction of this combination is that Venus wants relationship and Aries wants to go off alone and pioneer a new path. The positive use of Venus in Aries is having the courage to explore and create new relationships as well as financial projects.
Monday, the moon travels through talkative and restless Gemini, Keep on the move with short projects or quick conversations and meetings. It's the kind of energy where you can get a long list of errands taken care of, as long as each item on this list is quick, easy, and doesn't bog you down.
On Tuesday Mars makes a sexy fire trine to Venus that can light up any activity that has to do with love or money, or both. However, this is a small window to ignite the flame under this particular energy, because on Sunday, April 17th, Mars turns retrograde until June.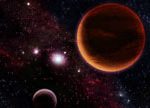 Unlike Mercury, which seems to turn retrograde every time you turn around, Mars only retrogrades once every two years, but the retrogrades last a lot longer. Because Mars is the planet that makes the engine run on this planet, when it goes retrograde, it seems that no matter what you do, or how hard you try, you simply cannot get the job done.
Here are some things you can do while Mars is retrograde:
Do slow down.
Do review your past actions.
Do be careful.
Do adjust your expectations.
Do watch your energy levels.
Don't be impulsive.
Don't start fights.
Don't schedule any elective surgery.
Don't start a lawsuit.
Don't play with firearms or sharp tools.
This retrograde time begins with Mars in Sagittarius, which has the greatest effect on foreign travel, sports, competitions, grandchildren, in-laws, and any actions that touch on religion, history, or higher education. Them mars swings back into Scorpio for a time. More on that later.

Take a long lunch on Tuesday with someone who is near and dear to your heart. The emotional moon is in nurturing Cancer, which is associated with food, nutrition and people who are in your inner circle. Venus makes a harmonious trine to Mars, indicating support in relationship conversations and activities.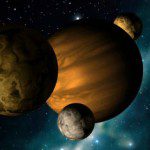 Get moving early on Thursday as Mercury and Jupiter align nicely with each other. Communicate big ideas, teach, sell, and share altruistic and philosophical concepts with others.
The Moon spends all day Friday and most of the day Saturday in Leo. Put your time into projects and people where your heart is engaged. Surround yourself with the kind of people you can share with on a heart level. The Moon moves into Virgo Saturday evening, which means — keep it simple, don't overtax your nervous system, and express humility. Because Mars is slowing down to turn retrograde on Sunday, allow extra time to get where you need to be in the latter half of this week.