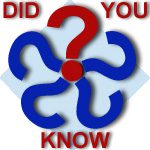 This year we will experience four unusual dates: 1/1/11, 1/11/11, 11/1/11, 11/11/11 and thats not all. Take the last two digits of your year of birth-now, add the age you will be this year, and the result will be 111 for everyone! This is the year of Money! This year October will have 5 Sundays, 5 Mondays and 5 Saturdays. This happens only every 823 years. Maybe that's when your ship will come in. Be sure not to be at the airport!
Mars has jumped into Aries where Uranus, the Sun, Jupiter and retrograde Mercury already hold fort. That makes a total of six planets in the red-hot sign of AIRES representing new beginnings! While normally this boisterous gathering would see us full of energy and happily off to the races, challenging angles from Saturn and Pluto urge careful reflection before plunging into anything new. Restraint is particularly recommended early in the morning when the Moon is closest to Mars and visionary Uranus. During this time the future may seem obvious, but costs and other particulars need to be factored into plans. Unexpected events can further complicate matters. Partners may be unwilling or unable to lend their support. Are you confident that you can succeed on your own? If success depends on others, move slowly. Work on projects already begun and wait until early May before starting something new.
STARGAZING YOUR WEEKLY FORECAST
Week of April 11 April 17, 2011
The Air Signs
Gemini, Libra, Aquarius
This week you're suddenly conscious that you haven't been doing all you can to support, spoil and please your partner, and you get busy making up for it! Expect tender, affectionate words and gestures, romantic surprisesyou're industrious when it comes to love! You put your imagination to work and it creates magic. Life together is amazing. You and your partner float off to seventh heaven. If you like change, if you like surprises that will pull you out of your routine, you're going to love this week. A major planetary gathering is opening up opportunities for fun, gatherings, outings, and encounters. Your diary is filled to the rim and you're enjoying life like never before. If you're single you're making friends and forming exciting connections, but there's nothing serious and stable in the works just yet. A superb planetary gathering helps you reel in a few eligible new interests. They're all attractive prospects and each has something wonderful to offer. The hard part is choosing amongst them. Oh dear. Couples, if your partner loves adventure as much as you do, all is well in paradise. But if they're a homebody, they're likely to find that you're going out too much, and give you a scathing piece of their mind! New opportunities open up on the job too, especially if you're in business for yourself. You may meet a new collaborator, or be able to diversify your clientele or base of activities. You've got the green light to move ahead! The atmosphere is lighthearted and your relationships with your colleagues are delightful. Your finances are the least of your worries. And yet, when you take a closer look at your budget and accounts you realize that a few efforts in this area could be beneficial. If your finances are suffering a bit, Neptune may be blurring your judgment and Venus pushes you towards excessive spending. Be careful!

Your Love WeekAir Signs: It's a tricky week to be single. You want to connect with someone, yet you're comfortable where you are. Be careful about turning on the charm. You may get more than you asked for. Maybe that's good. Maybe it complicates your life. Beware of jealousy and anger if you're seeing more than one person. Trophy collectors might run out of excuses about how they're just playing. But no matter how colorful your love life, respect your dates and lovers. Anyone wanting a future with you needs to see that you're a good person. Try not to focus on your coupled friends' problems in case you get too involved. Watch how your date deals with other peopleit could be a green light or red flag. The person with romance on his or her mind may turn into a better friend than lover. Take your time in discovering this. Don't let anyone push you.
The Fire Signs
Aries, Leo, Sagittarius
If you've found life to be a bit droopy and lackluster lately, this week should be a relief. A major planetary reunion ushers in change. Get ready for novelty! Whether on a social or a professional level, your horizons widen as if by magic. Suddenly the opportunities start flying in. Get happy! The planets have decided to shower your love life with benefits! Wow. Singles, a superb planetary gathering smack in the middle of your love sector creates an encounter with someone exciting, and it may even be love at first sight. Romantically, your heart jumps at all the attractive faces milling around you. You're flirting and having a great time, and not at all interested in getting serious with any one of them. Enjoy the thrills. Couples, you're each busy with your own projects and preoccupations. You hardly have five minutes alone together! But otherwise, there are no problems between you. The passion between you is back with a bang. It's a pleasure to rediscover each other, body and soul. You're radiant and you let fresh dimensions of your personality out of hiding, to sparkle before your partner's admiring eyes. It's a sensual week for Fire Signs. On the job, things are calm enough for you to rest on your laurels a bit. There are no surprises in store and you're able to dabble with what it is you enjoy, without worrying about productivity, deadlines, or critiques. You could be sent on a trip, or to learn a new technique, or find yourself negotiating exciting partnerships and deals. Finally, your finances are still under the influence of Pluto. Yes he's firmly entrenched in your zodiacal bank, and counseling you to be prudent and spend sparingly. You experience a slight improvement. Someone pays you back, or you discover a bank error in your favor, or perhaps a lottery win of some kind. Whatever the source, your pockets are jingling with extra mad money. Enjoy.

Your Love WeekFire Signs: Charming and persuasive as you are, recognize boundaries. Accept other people's individuality. Understand their moods. If you're looking for a one-night stand, be careful whose heart you break. If you want long-term commitment, be sure you're in the right place to ask. And if someone wants to dial it back and be friends instead of lovers, respect that friendship. It could be worth a lot to you someday, even if you have no time for it now. Or, your enthusiasm for a certain person may be dampened, due to some irritating gossip that you may have heard about them. The present planetary alignment could indicate that because you do not yet know them that well, you are wondering how much truth there is in what you have heard. In all honesty, it may be better to ask them directly and note their response.
The Water Signs
Cancer, Scorpio, Pisces
The planets are giving you good reason to smile this week. And your banker too. A planetary gathering that's nothing short of amazing forms in your zodiacal bank, bringing opportunities to fill up your piggy banks, make your capital grow, and/or invest in something that means a lot to you. Go for it! Seize the day without hesitation and know that luck is with you. Also, your nerves are playing with you, and they may try to slip into the driver's seat when you're not looking. There are numerous planets gathered in your activities sector, obliging you to run around like crazy in order to meet your ever-growing professional obligations and family responsibilities. Don't hesitate to ask your loved ones for a helping hand in all this. They will be happy to lend you their services! Concerning love, Venus and Neptune are watching over you, making you tender, romantic and stacking the cards on your side if you're single. You're hard to resist, you know it, and you head out on the prowl to conquer hearts. Saturn is influencing your thoughts. You can't get someone from your past off your mind. You miss them and it's driving you crazy! In the love department, couples, you're preoccupied, in a hurry, and you hardly have five minutes for your partner. They may feel a bit abandoned. What can you do to change that? You're like heaven to live with. You're attentive to your partner's every need, and they appreciate your patience, understanding and excellent listening skills. Life on the job is quite calm and uneventful, so you're free to concentrate on the other areas of your life, which are much more important to you anyway this week. With you finances, your money situation is ruffle-free. You've nothing to fear there and can relax and make the most of your assets

Your Love WeekWater Signs: This seems like a week for breakups instead of hookups. Maybe you're angry with someone. Maybe his or her way is wrong for you. Don't take it personally if minds or actions change. Don't lash out if you weren't meant for each other. Some things need to be said, but timing is critical if you don't yet share certain intimacies. Postpone your next date to see whether the other person's tension is even about you. If dreams or desires come up in conversation, don't be too direct unless you're ready for the consequences. It could be an ending or a beginning. If you'd rather keep imagining, that's OK. Building a great relationship takes time. What's your hurry? Take time alone and make peace with yourself. Once you calm your thinking and feelings, it will be easier to find someone who wants to be with you – and you want to be with.
The Earth Signs
Taurus, Virgo, and Capricorn
This week you're quite absorbed by material and financial matters. A planetary gathering forms, creating opportunities for investments and to carry the projects that mean so much to you, forward. Things move ahead suddenly and quickly, and in a rather unexpected fashion. Even if you're not necessarily the demonstrative type, a whole host of planets are working to soften you up, making you more tender, understanding and attentive than ever with your loved onesand especially with your children if you've got them. You want to fill their days with comfort, happiness and pleasures large and small. In the love department, if you're in a couple, you're excellent partners in crime. You understand each other at a glance. If you're single, you're craving romance. You want demonstrations of affection, and for the other person to place you high on a pedestal. But your high expectations are creating a distance between you and others. Try to relax and enjoy what's on offer until you find a better fit! You let yourself float along on the tenderness provided by a very close friendship. It fulfills your needs, and without any pressure to get involved further. There's nothing much new on the job, aside from a rise in activity at the beginning of the week brought on by the Moon in Cancer. But you take this in stride like a pro. Saturn, still retrograde, once again throws an upset in the works and you're unable to do what you had wanted to. Don't try to force things. Lie low until the Mercury retrograde storm has passed (May 3rd). Finally, your finances suffer mid-week Water Signs, from a lunar transit, which generates expenses you weren't expecting: That really takes a bite out of your budget.

Your Love WeekEarth Signs: If you're looking to date somebody else, there could be hard feelings. Not everyone is ready for romantic changes. And if you're completely unattached, how do you know your advances will be appreciated? Just because you should be together doesn't make this a convenient moment. Do you have what it takes to find love? In your heart, you know the answer. Shine brighter to attract positive people. Talking someone into spending time with you does wonders for the ego. Even if it's an easy sell, allow yourself to bask in the glory. While singles events may not be your thing, check them out anyway. Savor the relief and excitement of a situation where everyone's status is more or less the same. And if an ex shows up to rain on your parade, tell him or her to take the bad weather elsewhere. Show that you've healed and moved on.