Love and money Venus moved into serious Capricorn on the 5th. Normally, the goddess of grace and beauty spends about three weeks in a sign. Because she turns retrograde December 19th through January 29th, she will be restructuring your value system and the very foundation of your life, into early March 2022.
Ambitious Mars moved into emotional Scorpio to start November until mid-December. This is great for research or behind the scenes projects that require you to explore that which is below the surface. What's true for you and what's good for you. Time to eliminate all the rest
After last week's cutthroat energy, the stars are pushing us to forge alliances with like-minded individuals. This could mean a change of employees in a small business as well as a change in close friendships. Should I stay or should I go? It's easier to put up a fight when you know that someone close has your back.
Monday is an excellent day for networking and creating coalitions as it conjuncts Venus in Serious and focused Capricorn. This duo forms a trine to spontaneous Uranus and sextiles Mercury and Mars.
There will be a sense of renewed personal power at Tuesday's lunar conjunction with Pluto while sextiling the Sun. Since the Moon is in hard-working Capricorn Tuesday, you can accomplish tangible tasks.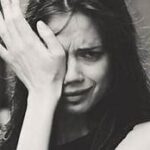 Although the Moon moves into friendly Aquarius on Wednesday, there are several challenging planetary combinations. The battle-lines are drawn, resulting in an epic showdown during a fixed-sign T Square between street-smart Mercury and scrappy Mars in Scorpio while "Going along with the establishment" Saturn is in Aquarius and "light the fuse and see what happens" Uranus is in Taurus. The manipulative attempts of government officials, bosses, and those in control will backfire, as people will refuse to be oppressed any longer. This is an extremely stubborn energy, where fights can flair up easily, so put off discussions or any sensitive negotiations to another day. The phrase "hurry up and take your time' is a good way to describe Wednesday.
Friday morning is under dreamy Sun trine Neptune. It would be better meditate and open to your higher vision or spend some time in fantasy thinking- not a good workday unless you are doing something personal and creative. A sense of peace and calm is restored at least temporarily, by the Sun's trine with Neptune.

People can jump to the wrong conclusions at Saturday's opposition between a deeply suspicious Mercury in Scorpio and Uranus. Luckily, the day could turn into a fun day and smooth out thanks to a laid-back Moon conjunct Neptune while trining the Sun.
The Moon is in athletic Aries Sunday morning until dinnertime Tuesday. It's exercise time as you feel that healthy, energized energy. Get out there and try something new.