Now that the eclipses and Mars and Mercury retrogrades are in the rear view mirror, it is time to get moving towards projects and plans that got put on hold over the summer. With a New Moon in Virgo and Saturn turning direct this week, along with a few tricky aspects that need careful handling, this week promises to be anything but normal.
Sunday and Monday (USA Labor Day holiday) are under the influence of a talkative Gemini moon. This favors short projects, short trips or visits, and running lots of quick errands. Although the week begins on a social flair, the action takes place during the latter half of this week.
Mercury begins it all on Wednesday Sept. 5th. Mental Mercury, in Virgo between September 5th and 22nd helps you to get organized and become more efficient. Mercury is happy in its home territory of Virgo and communications will be running along smoothly, with just the facts, for at least two weeks. Much can be accomplished if you improve your efficiency.
The only planet that has been holding things back is slow-but-sure Saturn, retrograde since April. Saturn moves forward on September 6th, helping you get to work on long term future projects and responsibilities. You can now begin to move ahead toward your future goals both organized and focused.
On Thursday morning, Saturn ends his retrograde cycle. You may feel sluggish during the middle of this week, but know that you can start working on long-tern and future projects in the weeks ahead.
Get an early start on Friday as Mercury wakes you up to get moving. Write down brilliant ideas so they do not get lost in even more ideas. Mercury sets up a short pattern called a Grand Earth Trine that helps you accomplish a great deal if you are willing to get to work.
Before you begin to move forward, be aware that there are three bumps in the road. On Friday the Sun opposes Neptune. This brings a time when illusions and imaginations seem to be on caffeine. If you have a desire to escape some of life's harsher realities, instead of resorting to opioids or alcohol, find a quiet place to meditate, be alone with your thoughts, and work on something creative or spiritual.

Saturday brings a Venus/Mars square. This is the second time these two planets have been on the warpath and it's not a good time to make any decisions over love or finances. Find a way to get your work done and do something out of the ordinary on the weekend.
Saturday has the moon moving into Virgo, great for cleaning the house or other mundane tasks. Virgo is associated with pets, so pick out a kitten or puppy for yourself or take the dog for a walk. There is a short relationship challenge between Venus and Mars on Saturday afternoon, and this is not the best time to push relationship issues.
Last up is Sunday, September 9th. Venus enters Scorpio, a place where it is uncomfortable with relationships, values, or finances. This brings in the strong Scorpio energies to control, possess and manipulate. Except for a two-week backslide into Libra, Venus remains in Scorpio through the end of the year due to its retrograde in late October.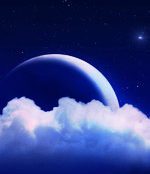 Later on Sunday, comes the extremely gentle Virgo New Moon and every planet in feminine signs, suggesting that the best way to deal with your new beginnings is not through action, but through non-action. The emphasis on the receiving principle of life shines the spotlight on Virgo's virtue of serving and caring for others.
If you have something to start or begin at this time, Sunday, September 9th is the best day to begin.