Finally! Now that Jupiter and Saturn have moved into air sign Aquarius, we are starting to head into fresh air. This promises to be a week of shifting gears as we open up to a New Year. Although the mind may be willing, the flesh is weak. It may be difficult to roll up your sleeves and settle into your routine by doing any heavy lifting or hard labor. The annual transition from the Holiday merry making into the wintertime more to the grindstone could be more painful and difficult than usual.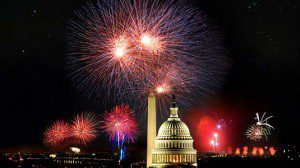 The week begins with a conjunction between Mercury and Pluto in the Earth Sign of Capricorn, strengthened by the trine with the Virgo moon. However, the Moon is also opposing daydreaming Neptune in Pisces, while squaring off Venus in goofy Sagittarius, that weakens the conjunctions deep mental focus. 
The Moon is in Virgo on Monday, so that means it is time to get organized and get to work. It is also good for starting a New Year's diet, body cleanse, and/or exercise plan.  Monday evening can be mentally transformative to help you bring ideas down to earth, or you may just feel mental overload and want to hide out.
On Wednesday, Mars moves into manifesting Taurus after an extra long 6 months in Aries. Then Venus moves into earth sign Capricorn on the 8th through the end of the month. Although this combination of Venus is not the best for a person's love life, it is good for getting your finances in order and taking pragmatic steps to create a solid foundation in the New Year. These movements create a Lunar T square, which drags in a huge number of other planets, including a Scorpio Moon, Mars and Uranus in Taurus in opposition and Jupiter in Aquarius squaring, while Mercury is in the last degree (critical) of Capricorn.
Uranus ends his retrograde cycle (since August) so that is another indicator of time to get moving in a new direction.
Noble and visionary plans can prove overwhelming and a bit traumatizing, causing blocked energy and anxiety when attempting to put them into practice, especially if you have to meet any deadlines.

Add to that Venus moving into earthy Capricorn on Friday through February 2nd, and that means it is time to manifest through hard work. This isn't the best combination for relationships, except perhaps business relationships, but effort now will produce long-term tangible rewards.
Also on Friday morning, Mercury moves into Aquarius. Normally, Mercury spends about three weeks in each sign. Because the messenger will be retrograde in Aquarius between January 30-February 20, this energy will be around until mid-March. You can improve your technology, learn new software, and reconnect with friends and associations that got lost during the 2020 virus shutdown. This will leave everyone exhausted by the end of the week, with Friday evening's square of Mercury and Mars.
The Moon moves into Sagittarius on Saturday to give you an uplifting feeling. Luckily, the weekend promises great fun and a boost of energy, thanks to a trine between playful Venus and Mars.
Uranus ends his retrograde cycle (since August) so that is another indicator of time to get moving in a new direction.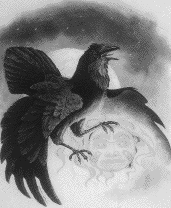 Mars aligns with Uranus on Inauguration Day- a highly volatile combination. Hopefully it will be an indicator of positive change, but there is likely to be some who choose the negative expression of revolution in the streets. Expect some anger and violence, especially if you're being served an eviction notice.