Everyone wants to be a winner this week, even if it means stepping on the toes of everyone else around them.
Mercury has been active these past few days and that continues early this week. He aligns with big idea Jupiter on Monday, so a great time to share your higher goals or present big projects. However, don't make those ideas too radical because Mercury also challenges eccentric revolutionary Uranus on Tuesday- so be progressive but not way out there!
The New Moon is on Tuesday, January 12th at 24 degrees Capricorn. It is an interesting New Moon because it is aligned with Let Go and Let God Pluto who is also in old school, conservative Capricorn.
Wednesday brings in a slightly bullying energy trailing the Capricorn New Moon, which brushes up against a domineering, extremely driven Pluto. This is a positive time to make an action plan for the up-coming year, plotting out the perfect road map for increased success and social standing. However, you may need to play down-and-dirty to make your goals come true. Everyone will be elbowing their way through to carve out an advantage for themselves. This week also sees a clash between the innovative visionary and the established status-quo.

Mercury, Saturn, and Jupiter are squaring off in Aquarius, against Mars and Uranus in bossy Taurus, in an epic showdown. The shrewd calculating energetic force of the upstart renegade could cause traditional authority figures to lose their cool and make mistakes, thereby losing the upper hand. This can take place in government, the public realm as well as in private quarters. Expect Fights as people stand up to local tyrants as well as public skirmishes, protests, or even street fighting and destruction of community property. The secret to getting through this challenging energy is to keep your head low, keep your cool, and use your wits to outsmart your opponents.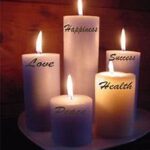 At the same time, Saturn, Jupiter and Mercury have all moved into progressive Aquarius. Think back to your life 1991-93 when constructive Saturn was last in Aquarius, and 2009 when expansive Jupiter was in Aquarius to get hints about what is shifting in your life.
A Sabain Symbol for 24 degrees Capricorn is "a woman entering a convent." This means that it is time to make a "total commitment to a transcendental goal." Worldly Capricorn would bring those goals down to earth to work in the mundane world. Esoteric Capricorn initiates a new order in tapping into altruistic higher energies.
Assertive Mars is moving towards exact alignment with revolutionary Uranus in the coming days (just in time for USA Inauguration Day) which can bring fresh new ideas or disruptive revolutionaries trying to bring down the system.
Mars, the warrior planet, conjuncts Uranus, the radical planet and this energy, compounded by the Taurus Moon that mimick's Mars this week can be sudden, shocking, and volitile. While Taurus is seen as a stable energy. it also has a radical edge to it. Taurus has had its fair share of authoritarian tyrants and controlling Cult leaders whose promise of paradise requires razing it all to the ground and starting over from Year One. (Adolph Hitler, Jim Jones) Aquarius, however, will fight for freedom of the little guy, along with Jupiter, the planet that exalts blind, frightening actions that encourages violence in the name of deeply held ideals, fueling anti-abortionists and white supremacists that together, makes a common cause.
The forces of awakened righteousness could bash against the perceived fascism threats of the coming powers-that-be. We'll see how this all plays out during the week before January 20th,   and we can expect to see clashes, riots, and more street violence. As both sides are extremists in their own way, it may be difficult to determine which side truly represents the side of goodness and light. 
The Sun aligns with Pluto exactly on Thursday morning to help you stand in your power and take steps to transform your personal life.
On Saturday, the Moon moves into psychic Pisces for meditation, music, fantasy romance, or a good movie. A punch-drunk energy returns to sobriety on Saturday night when The Sun conjuncts serious and rational Saturn.
On Sunday, Jupiter in Aquarius makes a challenging square aspect to Uranus in Taurus. Big, innovative ideas and altruistic concepts are challenged to create an innovative way to work in the mundane world. It's time for fresh ideas, but how can you get them to work in the world as it is now?