---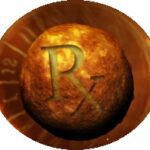 The primary emphasis in January is Mercury. Watch out now. Mercury retrogrades on Tuesday, the 5th through the 25th, which unfortunately could be the time when you flush your New Years Resolutions down the toilet. Mercury retrograde are famously difficult three-week periods that come around three and sometimes four times a year. Even though Mercury retrograde periods have a bad rep, they're easier to deal with if you think of them as celestial turnabouts that give you permission to stop, take a step back, listen, reorganize, revise, renew, and rest.
You can improve your communications skills and technology. It's time to learn that new software or electronic devices you purchase over the holidays. Make a structured, workable plan to accomplish tangible goals, doing research or behind the scenes preparation. If you're a type "A" person who simply cannot stop, the next best thing to do is to focus on activities that start with "re", such as redo, resign, redecorate, or retreat.
This retrograde period has a little different flair to it because it spans two signs, Aquarius and Capricorn. On the 8th, when it moves back into Capricorn, is a time to be brutally honest with yourself, because Capricorn doesn't accept excuses or any "I'm sorries." The good news is that this time period is only temporary and things will be back to normal by mid-February.
Begin by looking to see where you can create win-win environments in your life. Aquarius is also good for exploring new friends, groups and organizations. But you will want to wait until after Mercury turns direct on the 25th before making commitments. Any planned travel or rush hour traffic on Tuesday has the potential to be difficult, especially in the morning when Mercury challenges impatient Mars. Avoid road rage and do not force machinery, including cars and computer devices, beyond their limits.
The centerfold of the week is the annual Sun/Pluto power meet-up on Tuesday, the 5th. This once a year power alignment has been held in Capricorn since 2008. Even though it's only a one-day influence the theme of domination by force should be taken seriously. (Keep an eye on current news events, including the US Presidential race.)

Pluto advises you to let go of that which you no longer need so that you can be more powerful. You need to make a down-to-earth plan with all this Capricorn energy, so don't just wing it and see what happens.
Oh Joy! The Moon moves into Sagittarius on Wednesday and Thursday, uplifting your spirits and calling for some action and fun.
There is a better than even chance that power struggles will come to a head because on Thursday, January 7th the Sun moves away from Pluto and gets into an ugly one-day battle with Uranus in Aries. (These are both in Cardinal signs!)
Also, Jupiter turns retrograde on Thursday evening until early May, so you will start to work on big projects in a quieter way, knowing that they will come out into public bigger and more vibrant after May 9th. Don't look to Jupiter to come to your rescue because even though it's the planet of Luck and benefits, it is weak in the sign of Virgo. It's time to rely on hard work rather than luck.
Things continue to head South of Friday the 8th when Venus gets into a seriously realistic merger with Saturn. This is another time when you need to take a good, hard look at the state of things you value most.
The icing on the cake, or mud pie) arrives on Saturday, January 9th, with the Capricorn new Moon, and it's not as sweet as you may expect. Although New Moons usually suggest a new and fresh start, this New Moon is saying that it's actually not a good month to make any fresh starts, because Mercury and Jupiter retrograde and five planets, visiting earth signs, tell you that the energy is moving slower than molasses.
Another interesting aspect of this moon of new beginnings is the alignment of Venus and Saturn in risk-taking Sagittarius. Although Venus is associated with marriage, this combination is better for business relationships than your personal love life. Make a long-term plan for conservative expansion. Put constructive effort into relationships that can develop into future projects. Remember that Mercury is retrograde until January 25th, so just create the general idea and save the commitment or contract signing details for mid-February.
Mars moves into Scorpio on Sunday and travels in and out of Scorpio all the way until August 2nd. Normally Mars spends about six weeks in each sign, but because the warrior turns retrograde in Sagittarius from mid-April through June, extra attention from aggressive Mars requires you to look at your intentions through summer. Scorpio has to do with power, sexuality, elimination, deep emotions, taxes, death and intense research. Be willing to go to your emotional depths, that vulnerable place within, to determine where you get in your own way.
All in all the energies of January 2016 are an indication that it's time to wait and see where the celestial winds are blowing and will take you next month.