SCORPIO  2018
We may never be remembered for doing great, great things in life, but if we do all little things with Love,
we will never be forgotten by a few, and will be remembered with warmth and a smile.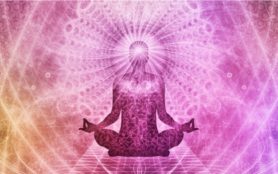 MEDITATION
Nothing matters more than the Spiritual Life Fire dwelling within YOU!
There comes a time when you seek to comprehend the true meaning of PEACE, and how you as an individual may find that peace, a peace which the world can neither give you nor take from you.
This is one way. Visualize the blazing Star, still, and yet full of life and light. Identify yourself with the Star, with the center of that Star. Allow your energies to go into the still center of that Star. Within that center you will find that all the anxieties of material life, all the struggles that you encounter in daily life, will fall away from you. In the heart of the Star is deep, eternal peace, and within this peace you are united with those whom you love.
On a daily basis give yourself time to enter this Star Temple, this calming scene. Go into it, away from the noise and turmoil and tumult, the fears and anxieties of the material plane. There, within the center of this Star, find divine, holy peace. Hear within your Soul the music of the heavenly spheres, the music of the Holy Word, the audible life-stream which flows from the heart of the Creator.
Be still now, within your mind and body. Listen inwardly. Beneath all sound, beneath all thought, in the deep silence at the heart of creation, you will hear the harmony of God.
Elizabeth Joyce 12/02
Daylight savings time is over and – the days are longer but the time grows shorter!
and All Saints Day remind us of Spirit — and the importance of our loved ones.
SCORPIO energies bring a renewed interest in sharing. You become more public oriented and are searching for love as well as career recognition. Be determined that early month trauma, fears, pessimism, repression and doubts can be emanating from your life as you promote a penetrating insight, willpower, and the skill to solve mysterious riddles. This is the height of the season. Autumn has truly arrived. Enjoy entertaining and socializing with friends and colleagues. Above all, cultivate the skill of open, empathetic communication in place of subtle deception. Scorpio is an intense sign, and is not in a realm of easy answers, as it rules death and transformation. but it always holds the gold key to spiritual transcendence.
RUNE of the Month
ALIGZ — Protection, Sedge of Rushes, An Elk
Algiz is the Rune given to warn us to control our emotions. During this transit and transition in the next few weeks, with shifts in your life-course and accelerated self-change, it is important not to collapse yourself into your emotions, the highs as well as the lows. November 2018 offers ample mental exercise and stimulation. New opportunities and challenges are typical of this Rune. With this will come trespasses and unwanted influences.
Algiz serves as a mirror for the Spiritual Warrior, the one whose battle is always within the self. The protection of the Warrior is like the curved horns of the Elk, or the sedge grass, for both serve to keep open space around you. Remain mindful that timely action and correct conduct are the only true protection. If you find yourself feeling pain, observe the pain, stay with it. Don't try to protect yourself from life or pull the veil down and escape by denying what is happening. You will progress on your correct path; knowing that is your protection.
Look carefully at the associations you form at this time. Be thoughtful of your health and alert enough not to add weight to what others are carrying. If you see fit to stay involved with people who are "using you or zapping your energies," stay conscious of that fact and take responsibility for your own position; then you will always benefit. Regardless of whether your enterprises suffer, do not be concerned. You may not win all you desire, but you will never lose, for you will always learn and gain wisdom from whatever takes place. Temperance and courtesy are the sinews of this Rune's protective powers.
CRYSTALS FOR NOVEMBER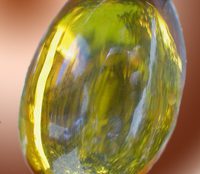 AMBER: Fossalized resin from prehistoric pine trees. Exerts a positive influence on endocrine system, spleen, heart. Healing, soothing and harmonizing. Electrically alive with solidified golden light. Stabilizes kundalini awakening. Activates altruistic nature. Spiritualizes the intellect. Creates inner peace.
TOPAZ:  Gold topaz: Tissue regeneration, strengthens liver, gallbladder, spleen, digestive organs, nervous system. Detoxifies body. Warming, awakening, inspiring abundance. <I>Blue topaz:</I> Tissue regeneration. Strengthens thyroid gland, enhances metabolism, creating emotional balance. Cooling and soothing. Creates peace and tranquility. Brings creativity and self expression. Helps with writer's block. Enhances psychic perception. Helps with communication with your Blessed Higher Self and Spirit Guides.
Medicine Cards by Sams & Carson, published by Bear & Co.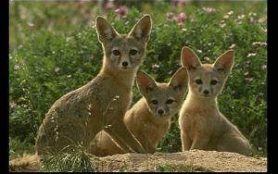 FOX — CAMOUFLAGE
FOX
Where are you?
Under the ferns?
Becoming the forest,
So I can learn?
Are you watching,
Invisible to me?
Trying to teach me?
To become a tree?
Reddy the Fox has many allies in the woodlands, including the foliage, which offers protection and much medicine. Fox is seemingly able to vanish admist the lush undergrowth of the forest. This flora is Fox's ally. The ability to meld into one's surroundings and be unnoticed is a powerful gift when one is observing the activities of others.
Another natural gift of Fox is the ability to adapt to winter by changing color, like the chameleon. Its rich, white winter coat allows Fox to blend into the snow when the leaves no longer linger. Fox medicine involves adaptability, cunning, observation, integration and swiftness of thought and action. These traits may include quick decisiveness, and sure-footedness in the physical world.
Fox's ability to be unseen allows it to be the protector of the family unit. If danger arises, Fox is johnny-on-the-spot. Nanih Waiya. Great Spirit in the Choctaw tongue, honors fox with the duty of keeping the family together and safe. This is accomplished through Fox's ability to observe undetected, without making others self-conscious. Fox is always concerned with the safety of family members and is an excellent talisman for those traveling far afield.
Fox has chosen to share his energy with us throughout the month of November 2018, so take this as a sign for you to become like the wind, which is unseen yet it is able to weave into and through any location or situation. and you would be wise to observe the acts of others rather than their words at this time. Use your cunning nature in a positive way; keep silent about who and what and why you are observing. In learning the art of camouflage, you need to test your abilities to pull this off.
One test exercise that may be helpful to you is deciding to be invisible. In doing this exercise, you might try to visualize your body as a part of your surroundings, full of the colors of the location you are in. See in your mind's eye yourself moving with stealth and grace, unheeded by others. If you do it right, it works! You can leave a party unnoticed or become as unobtrusive as a piece of furniture, watching the developing drama of the subjects you are studying.
While learning from Fox, you might also gain confidence in your ability to know instantly what will happen next. After observing for awhile, you will become aware of a certain predictability in given situations and be able to quickly make your move. Fox medicine teaches the art of Oneness through its understanding of camouflage. This applies on all levels, from rocks to God. With Fox medicine, you are being asked to see all types of uses for oneness.
Much like the clowns at the rodeo, Fox can keep the raging bull from stampeding a friend or family member. Fox can use silly tactics as a brilliant camouflage move. No one could guess the sly power behind such ingenious maneuvers.
HEALING CIRCLE OF LIGHT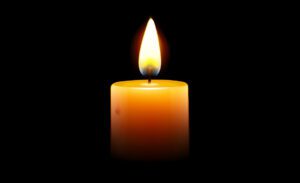 This is the section for Healing Requests. Through the power of group prayers, healing take place spontaneously. You can be of help to many others, as well as your loved ones, with one minute of silence at 7:30 pm EST every Sunday evening anywhere in the world, with a prayer for the recovery of health to any and all who send in their prayer request to this web-site. What is needed is the name and birthdate of the ill person, along with a diagnosis, if possible. When you E-mail Elizabeth, your request to be placed in the Healing Circle of Light.
(We have had thousands of responses. Keep the Prayers going for all concerned!)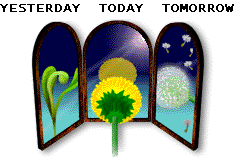 SCORPIO
Polarity: Feminine
Ruled By: Eighth House
Element: Water
Planet: Pluto
Body:  The reproductive organs
Gem: Topaz
Colors:  Red, Scarlet
Glyph: The Scorpion
Characteristics: Fruitful, Transformational

AFFIRMATION:  I know who I am, I know what I am, and I know how I serve.
STARGAZING FOR NOVEMBER, 2018
The November 7th New Moon in Scorpio brings a time to look deep within yourself and letting go of what you no longer need. Activities could include cleaning out the skeletons in your closet, recycling your old experiences, going on a cleansing diet, or perhaps seeking energy healing or some kind of professional help.
The November 22nd Full Moon in Taurus brings Thanksgiving Day. This could produce some interesting conversations around the dinner table, but it's best to keep things light. There will be several subtle changes over the holiday weekend.
The Personal Signs:

 ARIES (3/21-4/20)
November brings lucky Jupiter moving into the fire sign of Sagittarius. This next year brings you wanderlust, the urge to explore and many other wonderful adventures. Take care of unfinished business, especially pertaining to relationships. It's your time Aries.
TAURUS (4/21-5/21)
Jupiter's move into Sagittarius bring a time for you to investigate what you really want to do, and just how to go about it. Make peace with a dear one who you have been at odds with lately. It's time to delay anything that involves shared finances or personal partnerships until mid-December, With Mercury retrograde, you'll have to tap into that famous Taurus patience.
GEMINI (5/21-6/20)
Jupiter moves into Sagittarius in November, making you a happy'go'lucky person. If you're seeing someone casually, things could become serious. A new job or boss is also possible, brightening up your work life. At Thanksgiving time, if you're negotiating a contract, expect supreme success. The higher-ups are pleasantly surprised with your work effort at month's end.

CANCER (6/21-7/22)
On November 8th Jupiter moves into Sagittarius for a year. If you've been waiting in the wings to let your hair down and have some fun, now is the time, Cancer. It's not hard for you to become embroiled in a testy and perhaps volatile financial situation around the Thanksgiving Holiday. It could be a loan or inheritance situation. Regardless, it may be time to release this situation. Take your time.
 LEO (7/23-8/22)
As Jupiter moves into Sagittarius on November 8th you can look forward to a very good year; especially in the area of romance, creativity, and your children. If you've been toiling over this past year without a break, you will finally have a chance to unwind.; travel, take a class, and expand your horizons in delightful ways.
VIRGO (8/23-9/22)
Jupiter moving into Sagittarius promises to bring you a year to remember concerning your home and living surroundings, Virgo. If you're thinking of putting in a pool, adding a room, or expanding your family, you won't have much longer to wait. It's time to mend fences with your loved ones. Find a way to come together. Put down your weapons, get a cup of coffee or tea together, because it's time to mend fences. Thanksgiving time is decision time. It's either cut bait or work things out. Remember, your future loves are waiting.
LIBRA (9/23-10/22)
Santa Clause is coming to town. Since Jupiter moved into Sagittarius, you are feeling social, very busy, while dancing with your happy feet. You're meeting a variety of new acquaintances, some of who could become great travel companions. You can also be meeting some folks from out of the past, perhaps even the one who got away. You could have a shot at solving a difficult financial issue as well. Don't be angry if others are late or absent on Thanksgiving Day. There could be traffic delays and roadblocks everywhere.
SCORPIO (10/23-11/22)
As November opens, it's time for some lucky breaks, and you really deserve them Scorpio. See if you can settle up an old feud because there's no reason you carry that anger and resentment any longer; especially when you can't remember what it is you were upset about. At Thanksgiving don't allow yourself to get into an emotional war over money or accommodating the emotional needs of someone. You're an excellent juggler and you should be able to balance whatever the upset is.

SAGITTARIUS (11/23-12/21)
November brings a time to be with family and perhaps accept a long-overdue apology. Your focus is to keep your sarcastic comments out of the picture, even if you do think they're funny. Relationships that aren't on solid around could be problematic around Thanksgiving. If you've been having money problems, you can relax now Sag. Think about what went wrong to cause the difficulty, and don't repeat the same mistakes.

CAPRICORN (12/22-1/19)
You've been working extra hard this year, Capricorn, and now it's time to get a drink, put your feel up, and open the drapes to let the sunshine in. Jupiter has moved into lucky Sagittarius, so the pressure is off. However, making intellectual exchanges of the tender kind may be a bit challenging now. Take a deep breath and relax. You may not have all the information just yet. You may want to retreat at Thanksgiving time to recharge your batteries. Just don't spend all of your downtime alone.
AQUARIUS (1/20-2/18)
November brings social outings and gatherings, and all should go smoothly. You're all set for adventure. Take a chance and try something new, or join an entirely new peer circle. It's not hard to see you getting a luck break now, especially in the area of finances. Pay attention to your inner signals, and if you feel like playing the lottery, immediately do it. On Thanksgiving, no matter where you are or who you're with, don't say anything you may regret.

PISCES (2/19-3/20)
November brings love, passion, and fun-loving moments. As the Holidays approach, plan something new with your partner. Try a new activity because adventure awaits you, Pisces. It's time to expand your horizons and learn something new. Return to school or sign up for that certificate program to beef up your resume. If you're planning a long distance move, take a short trip to that new area and investigate. Spend Thanksgiving in a different location that the usual.
©2018 Visions of Reality
All Rights Reserve