SAGITTARIUS
FREEDOM — TRAVEL — TEACHING — KNOWLEDGE

The Holiday Season is upon us, as well as an early, cold winter.
AFFIRMATION
As I complete 2016 and enter the New Year, I remember that "I am safe, it's only change!"

MEDITATION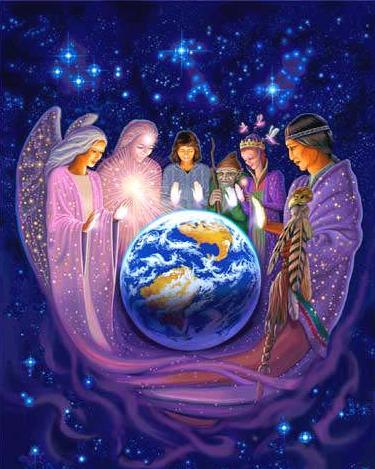 THE TRUE MEANING OF PEACE
Oh great and mighty Spirit of my Soul, there comes a time when you seek to comprehend the true meaning of PEACE, and how you as an individual may find that peace, a peace which the world can neither give you nor take from you.

This is one way. Visualize the blazing Star, still, and yet full of life and light. Identify yourself with the Star, with the center of that Star. Allow your energies to go into the still center of that Star. Within that center you will find that all the anxieties of material life, all the struggles that you encounter in daily life, will fall away from you. In the heart of the Star is deep, eternal peace, and within this peace you are united with those whom you love.
On a daily basis give yourself time to enter this Star Temple, this calming scene. Go into it, away from the noise and turmoil and tumult, the fears and anxieties of the material plane. There, within the center of this Star, find divine, holy peace. Hear within your Soul the music of the heavenly spheres, the music of the Holy Word, the audible lifestream which flows from the heart of the Creator.
Be still now, within your mind and body. Listen inwardly. Beneath all sound, beneath all thought, in the deep silence at the heart of creation, you will hear the harmony of God.
Elizabeth Joyce 12/02
May God grant me Health, Protection and Guidance.

The Sun has entered SAGITTARIUS


The sign of SAGITTARIUS is signified by the Archer or mythological Centaur and gives you cosmic relief after the ordeals of the intense Scorpio energies. An optimistic and enthusiastic demeanor sustains your one-pointed efforts and sparks a renewed sense of daring and adventure in the outside world. While your path can include sports, long-distance journeys, and philosophical inquiries, steer clear of the temptation to be a dilettante – an amateur in many fields but master of none. As you strive towards truth and wisdom, it is easy to see the universal picture but ignore practical details and then complain about hard work. The fires of this sagacious sign can entice you with illusions of greatness or turn your gaze towards clear, long-range aspirations. It is up to you to see each goal with precision, reach it, and be willing to go on to the next one.
Sagittarians have more energy than you know what to do with as the energy planets come together in your sign this month, Sag. You are full of inspiration and eagerness to act, with opportunities opening to match your ideas. Others are as excited as you are about your vision and things to come, and they are willing to lend their support. You can work on your impatience levels by using your great sense of humor to laugh at circumstances, as well as yourself. Otherwise, you could end up taking your frustrations out on others and dampening their enthusiasm for your plans. In your leadership role, it is up to you to do – to set the tone.

RUNE of the Month – Uruz
STRENGTH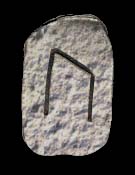 Manhood, Womanhood, A Wild Ox
This is the Rune of termination and new beginnings, as the year ends with URUZ. The Rune, Strength, indicates that this will be a time when you realize the life you have been living has been outgrown in its form, and so must die out to allow a new energy, bringing in a new birth, with a new form. Uruz is a Rune of passage and, as such, is a part of the cycle of Self-Transformation.
Positive growth and change, however, may involve passage into darkness as a part of the cycle of perpetual renewal. As in Nature, the progression consists of five parts: death, decay, gestation, germination, rebirth. Events occurring now may well prompt you to undergo a death within yourself. Since self-change is never coerced – as we are always free to resist – remain mindful that the new form, the new life, is always greater than the old.
Prepare then, for opportunity disguised as a loss. It could involve the loss of someone or something to which there is an intense emotional bond, and through which you are living a part of your life, a part that must now be retrieved so you can live it out for yourself. Now, in some way, that bond is being severed, a relationship radically changed, a death experienced. Seek among the ashes and discover a new perspective and a new birth.
The original meaning for this rune was the Wild Ox. When the wild ox was domesticated, a nearly impossible task, it could transport heavy loads. Learn to adapt yourself to the demands of such a creative time. Firm principles attach to this Rune, and at the same time humility is called for since in order to rule you must learn how to serve.  Write down some important changes that need to be made, and make them your New Year's resolutions, then stick by them. For the New Year 2017, will put you on notice that your Soul and the Universe will support the new growth.
.
Don't be afraid to make the leap or take the chance.

CRYSTAL FOR DECEMBER — AMBER and TOPAZ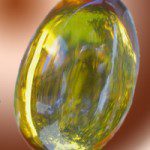 AMBER – Fossalized resin from prehistoric pine trees. Exerts a positive influence on endocrine system, spleen, heart. Healing, soothing and harmonizing. Electrically alive with solidified golden light. Stabilizes kundalini awakening. Activates altruistic nature. Spiritualizes the intellect. Creates inner peace.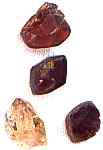 TOPAZ brings Tissue regeneration, strengthens liver, gallbladder, spleen, digestive organs, nervous system. Detoxifies body. Warming, awakening, inspiring abundance. (Blue topaz) Tissue regeneration. Strengthens thyroid gland, enhances metabolism, creating emotional balance. Cooling and soothing. Creates peace and tranquility. Brings creativity and self expression. Helps with writer's block. Enhances psychic perception. Helps with communication with your Blessed Higher Self and Spirit Guides.


From: Medicine Cards by Sams & Carson, published by Bear & Co.
ANIMAL — The FOX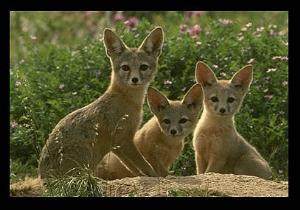 FOX CAMOUFLAGE
FOX
Where are you?
Under the ferns?
Becoming the forest,
So I can learn?
Are you watching,
Invisible to me?
Trying to teach me?
To become a tree?
Reddy the Fox has many allies in the woodlands, including the foliage, which offers protection and much medicine. Fox is seemingly able to vanish admist the lush undergrowth of the forest. This flora is Fox's ally. The ability to meld into one's surroundings and be unnoticed is a powerful gift when one is observing the activities of others.
Another natural gift of Fox is the ability to adapt to winter by changing color, like the chameleon. Its rich, white winter coat allows Fox to blend into the snow when the leaves no longer linger. Fox medicine involves adaptability, cunning, observation, integration and swiftness of thought and action. These traits may include quick decisiveness, and sure-footedness in the physical world.
Fox's ability to be unseen allows it to be the protector of the family unit. If danger arises, Fox is johnny-on-the-spot. Nanih Waiya. Great Spirit in the Choctaw tongue, honors fox with the duty of keeping the family together and safe. This is accomplished through Fox's ability to observe undetected, without making others self-conscious. Fox is always concerned with the safety of family members and is an excellent tailsman for those traveling far afield.
Fox has chosen to share his energy with us throughout the month of December 2016, so take this as a sign for you to become like the wind, which is unseen yet it is able to weave into and through any location or situation. and you would be wise to observe the acts of others rather than their words at this time. Use your cunning nature in a positive way; keep silent about who and what and why you are observing. In learning the art of camouflage, you need to test your abilities to pull this off.
One test exercise that may be helpful to you is deciding to be invisible. In doing this exercise, you might try to visualize your body as a part of your surroundings, full of the colors of the location you are in. See in your mind's eye yourself moving with stealth and grace, unheeded by others. If you do it right, it works! You can leave a party unnoticed or become as unobtrusive as a piece of furniture, watching the developing drama of the subjects you are studying.
While learning from Fox, you might also gain confidence in your ability to know instantly what will happen next. After observing for awhile, you will become aware of a certain predictability in given situations and be able to quickly make your move. Fox medicine teaches the art of Oneness through its understanding of camouflage. This applies on all levels, from rocks to God. With Fox medicine, you are being asked to see all types of uses for oneness.
Much like the clowns at the rodeo, Fox can keep the raging bull from stampeding a friend or family member. Fox can use silly tactics as a brilliant camouflage move. No one could guess the sly power behind such ingenious maneuvers.


This has always been the section for Healing Requests. Through the power of group prayers, healing take place spontaneously. You can be of help to many others, as well as your loved ones, with one minute of silence at 7:30 pm EST every Sunday evening anywhere in the world. With a prayer for the recovery of health, universal energy is sent out to any and all who send in their prayer request. What is needed is the name and birth date of the ill person, along with a diagnosis, if possible. What are you asking to be lifted? When you place your request in the Healing Circle of Light—located in our Prayer Room; know that as soon as you make your Prayer request and Healing request, you will begin to see positive results!
(We have had thousands of responses. Keep the Prayers going for all concerned!)
STARGAZING FOR SAGITTARIUS 2016
Discover the secrets of your Astrological Sun Sign, Moon Sign and Rising Sign
and read them all together, for monthly guidance and direction.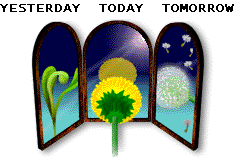 SAGITTARIUS
The December 13th Full Moon in Gemini brings the last Full Moon of the year, and it's also a Supermoon. This moon brings us endings, times two. Its unmistakable message is the grand finale, down with the curtain. Try to bring this year to a close in a harmonious way.
The December 28th New Moon in Capricorn brings a time to take stock of the past and decide what to take with you into 2017. This year could end with some unexpected surprises.
Mercury Retrogrades on December 19
SAGITTARIUS:
Polarity: Masculine
Sign: Mutable
Element: Fire
Ruling Planet: Jupiter
Body:  Hips, Thighs
Color:  Purple
FOCUS: Words to live by in 2017 – Moderation, Moderation, Moderation, Meditation, Meditation, Meditation.

THE PERSONAL SIGNS

Aries (3/21 – 4/20)
December brings love, warmth and special sharing. Don't overuse your plastic just to make someone happy. Remember, the paper bills will arrive just after New Years.
Taurus (4/21-5/21)
December brings some happy and heart-warming days. Prepare to be surprised all month with a flow of visitors. If unexpected expenses come up, you'll be prepared to handle them. Be careful if you're out and about New Year's Eve.
Gemini (5/21-6/20)
In December you can count on being active socially, which always pleases you; you dream of friends in far-off places. Whether you travel to them or they travel to you, there is no shortage of warm hugs and I love you's.

Cancer (6/21-7/22)
December is usually your favorite month. Everyone will need to come to your place for the Holiday celebration, and they just love it. Be careful New Years Eve, and make sure someone else does the driving.
Leo (7/23-8/22)
You just love December and how everyone seems so merry. A surprise someone shows up at your door mid-month, with presents. Check all of your paperwork on the job, to make sure nothing needs to be redone. That goes for your GPS too. If planning to party New Year's Eve, have it at your place.
Virgo (8/23-9/22)
December relaxes matters a bit and arranges a wonderful holiday season. Happy news comes from the job, and you could begin the New Year with a significant raise or promotion. You could want to "put a ring on it," New Year's Eve, if you haven't done so already.

Libra (9/23-10/22)
December brings a Holiday to be remembered. Surprise guests, lots of warm hugs, not to mention some great gifts. Ringing in the New Year from the safety of your home is the best bet, Libra.
Scorpio (10/ 23-11/22)
The universe has scheduled a stellar month of December for you, Scorp. Pass out hugs and smile fondly at loved ones, and enjoy the warm feelings; especially the mistletoe. Finances may have been tight, but mid-month brings a fortunate turn of events. That bonus or raise comes through! Do me a favor and be cautious on New Year's Eve. Drive safe, or have someone around who can.

Sagittarius (11/23-12/21)
December brings in Holiday cheer as early as the 1st. Might be that someone from far away has found their way to your door. Enjoy! If you're out to spoil your partner, you will succeed, and be warmly surprised as well. Lovers, playmates, or dealing with kids and happy surprises is on the agenda.

Capricorn (12/22-1/19)
December brings treasured moments and many house parties. Expect drop-ins from folks you doubted you'd ever see again! Oh yes, one more thing. Prepare to welcome in the New Year with a bigger paycheck. Happy Holidays.
Aquarius (1/20-2/18)
December brings a wonderful month, filled with warm gatherings, that include long-distant friends and relatives you haven't seen in years. Watch your tendency to overspend now, and pull in the reins. Gift are nice, but your company is what matters most. Mercury turns retrograde on the 19th, so after that be careful behind the wheel, especially on New Years Eve.

Pisces (2/19-3/20)
December brings you some well deserved surprises with career and professional matters. You could start the New Year with and increase in your paycheck. Someone makes sure you know how important you have been to them. If you need any kind of help, you may not even have to ask. New Year's Eve brings a celebration of what's to come.
 ©2016 Visions of Reality
All Rights Reserved