Newsletter — Sagittarius 2012

AFFIRMATION
People are my pathway to the future.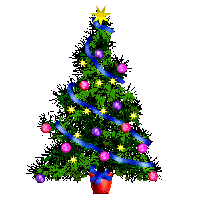 MEDITATION
Nothing matters more than the Spiritual Life Fire dwelling within YOU!
There comes a time when you seek to comprehend the true meaning of PEACE, and how you as an individual may find that peace, a peace which the world can neither give you nor take from you.)
This is one way. Visualize the blazing Star, still, and yet full of life and light. Identify yourself with the Star, with the center of that Star. Allow your energies to go into the still center of that Star. Within that center you will find that all the anxieties of material life, all the struggles that you encounter in daily life, will fall away from you. In the heart of the Star is deep, eternal peace, and within this peace you are united with those whom you love.
On a daily basis give yourself time to enter this Star Temple, this calming scene. Go into it, away from the noise and turmoil and tumult, the fears and anxieties of the material plane. There, within the center of this Star, find divine, holy peace. Hear within your Soul the music of the heavenly spheres, the music of the Holy Word, the audible life-stream which flows from the heart of the Creator.
Be still now, within your mind and body. Listen inwardly. Beneath all sound, beneath all thought, in the deep silence at the heart of creation, you will hear the harmony of God.
Elizabeth Joyce 12/02
May God grant me Health, Protection and Guidance.

The Sun has entered SAGITTARIUS
The sign of SAGITTARIUS is signified by the Archer or mythological Centaur and gives you cosmic relief after the ordeals of the intense Scorpio energies. An optimistic and enthusiastic demeanor sustains your one-pointed efforts and sparks a renewed sense of daring and adventure in the outside world. While your path can include sports, long-distance journeys, and philosophical inquiries, steer clear of the temptation to be a dilettante – an amateur in many fields but master of none. As you strive towards truth and wisdom, it is easy to see the universal picture but ignore practical details and then complain about hard work. The fires of this sagacious sign can entice you with illusions of greatness or turn your gaze towards clear, long-range aspirations. It is up to you to see each goal with precision, reach it, and be willing to go on to the next one.
You've got more energy than you know what to do with when the Sun is in your sign this month, Sag. You are full of inspiration and eagerness to act, with opportunities opening to match your ideas. Others are as excited as you are about your vision and things to come, and they are willing to lend their support.
There are some past plans on which you have been following through that seem as though they will hold you back in fulfilling the new ideas which you have dreamed up. What you need to do for the next six months is invest time in this seemingly passive project. In the long run it will simplify your new plans and pay off in its own right, even though now it may feel like an obstacle. With Jupiter still transiting Gemini, 2013 is your year for luck, expansion, financial success and new beginnings through July.
From: Medicine Cards by Sams & Carson, published by Bear & Co.
ANIMAL: THE WOLF – Teacher
Wolf, Teacher, Pathfinder
Moon-Dog of my Soul
Howling, Singing,
Teaching how to know.
Wolf is the pathfinder, the forerunner of new ideas who returns to the clan to teach and share medicine. Wolf takes one mate for life and is loyal like Dog. If you were to keep company with wolves, you would find an enormous sense of family within the pack, as well as a strong individualistic urge. These qualities make Wolf very much like the human race. As humans, we also have an ability to be a part of society and yet still embody our individual dreams and ideas.
In the Great Star Nation, Wolf is represented by the Dog Star, Sirius, which legend tells us was the original home of our teachers in ancient times. Sirius was thought to be the home of the gods by the ancient Egyptians, and is still considered so by the Dogan tribe in Africa. It stands to reason that Native American people would formulate this same connection and adopt Wolf people as the clan of teachers.
The senses of Wolf are very keen and the moon is its power ally. The moon is the symbol for psychic energy, or the unconscious that holds the secrets of knowledge and wisdom. Baying at the moon may be an indication of Wolf's desire to connect with new ideas which are just below the surface of consciousness. Wolf medicine empowers the teacher within us all to come forth and aid the children of Earth in understanding the great mysteries and life.
December 2012 has drawn the energies of Wolf, enabling you to share your personal medicine with others. Your intuitive side may also have an answer or teaching for your personal use at this time. As you feel Wolf coming alive within you, you may wish to share your knowledge by writing or lecturing on information that will help others better understand their uniqueness or path in life. It is in the sharing of great truths that the consciousness of humanity will attain new heights. Wolf could also be telling you to seek out lonely places that will allow you to see your teacher within. In the aloneness of a power place, devoid of other humans, you may find the true you. Look for these teachings no matter where you are. Wolf would not come to you unless you requested the appearance of the tribe's greatest teacher
Another part of Wolf medicine may be that you are being asked to expand your limited view of a present situation. Doing this may entail a great deal of courage and a willingness to look at new ideas. It could also require that you delete some old ideas to make room for the expansiveness that always comes when you are willing to learn. The gift of wisdom that comes to you when you have walked enough pathways and found enough dead ends to truly know the forest. In the discovery and re-discovery of every inch of ground comes the knowledge that nothing ever remains the same.
You may be aware, in December of 2012, that the stagnation or fear of asserting your viewpoint has bogged down the flow of energy in your life. Wolf is always urging you to seek the teachers and pathfinders that will show you the way to new life experiences. Remember, the teacher or pathfinder may be the still small voice within, as well as a person, a leaf, a cloud, a stone, a book, or the Great Spirit.
To live is to grow, and growing comes through accepting all life forms as your teachers. Become Wolf, and take up the sense of adventure. You may just stop howling and learn to become the Moon.
CRYSTAL OF THE MONTH
DECEMBER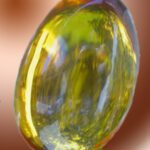 AMBER: Fossalized resin from prehistoric pine trees. Exerts a positive influence on endocrine system, spleen, heart. Healing, soothing and harmonizing. Electrically alive with solidified golden light. Stabilizes kundalini awakening. Activates altruistic nature. Brings spirituality and awakens the intellect. Creates inner peace.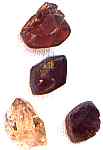 TOPAZ: Gold topaz: Tissue regeneration, strengthens liver, gallbladder, spleen, digestive organs, nervous system. Detoxifies body. Warming, awakening, inspiring abundance. Blue topaz: Tissue regeneration. Strengthens thyroid gland, enhances metabolism, creating emotional balance. Cooling and soothing. Creates peace and tranquility. Brings creativity and self expresion. Helps with writer's block. Enhances psychic perception. Helps with communication with your Blessed Higher Self and Spirit Guides.
RUNE OF THE MONTH

GROWTH
Re-Birth — A Birch Tree
Berkana is the Rune of the Life Process. It denotes fertility that promotes growth both symbolically and actually. This growth may occur in affairs of the world, family matters, or the relationship with one's self and the Divine. This is a "leading to" Rune in that it is the seed planted that leads to blossoming and ripening.
What is called for here is going into things deeply, with care and awareness. This Rune is concerned with the power of influencing development and with the flow of beings which brings them into their new forms. Its action is gentle, penetrating and pervasive.
First disperse your resistance, then accomplish the work. For this to happen, your Will must be clear and controlled. In regard to the issue, your motives must be correct. Any "dark corners" should be cleansed; this must be carried out diligently and sometimes with expert or professional help. Modesty, patience, fairness and generosity are called for here. Do you possess these virtues?
Once resistance is dispersed and rectification carried out and seen to hold firm, then through steadfastness and the right attitude, the blossoming can occur. At times events or, more likely, aspects of character, may interfere with the growth of a new life and life process. You may feel dismay at failing to take the right action. But, rather than discouragement, what is called for in December 2012 is diligence. Examine what has taken place over the past six months, your role in it, your needs, and the needs of others. Are you placing your wants before the needs of others? Strip down, as you meditate, until you can identify the blocks to growth in the current situation. Then, penetrating gently, imitate the wind.
You may be required to fertilize the ground again; to re-do something or re-think something, but with the correct preparation, growth is assured.
Don't be afraid to make the leap or take the chance.

This has always been the section for Healing Requests. Through the power of group prayers, healing take place spontaneously. You can be of help to many others, as well as your loved ones, with one minute of silence at 7:30 pm EST every Sunday evening anywhere in the world. With a prayer for the recovery of health, universal energy is sent out to any and all who send in their prayer request. What is needed is the name and birth date of the ill person, along with a diagnosis, if possible. What are you asking to be lifted? When you place your request in the Healing Circle of Light—located in our Prayer Room, – know that as soon as you make your Prayer request and Healing request – you will begin to see positive results!
(We have had thousands of responses. Keep the Prayers going for all concerned!)
STARGAZING FOR SAGITTARIUS 2012
Discover the secrets of your Astrological Sun Sign, Moon Sign and Rising Sign
and read them all together, for monthly guidance and direction.
SAGITTARIUS
The December 13th New Moon in Sagittarius brings a time that if it's important enough to begin, do it now! This cycle offers boundless optimism and an increased level of confidence. Break out of old patters and onto something new.
The December 28th Full Moon in Cancer brings a lovely time for socializing. Also, for getting things done, if you must! It's a time for intense transformation, heightened awareness, completions and endings. Go back over 2012 and make new resolutions for 2013.
SAGITTARIUS: Polarity: Masculine Sign: Mutable Element: Fire Planetary Rule: 9th House/Jupiter Body: Anatomy, Hips, thighs FOCUS: I Am Always Optimistic



THE PERSONAL SIGNS

Aries  (3/21 – 4/20)
December advises to continue to take precautions at work. The urge to get away for the Holidays is strong. Family ties are important as well as socializing.

Taurus   (4/21-5/21)
You'll create some fond memories with friends, and people in general are cheerful and helpful. December is all about love and togetherness. Watch your budget! You have a chance to get together with those closest to you.

Gemini  (5/21-6/20)
December brings plans for travel in February. You invite out-of-town friends to visit over the Holidays. Many Gemini's will celebrate an engagement during the Holiday Season.

Cancer (6/21-7/22)
Some of the best and most uplifting relationships will be with coworkers in December, Cancer. You'll also connect with some out-of-town relatives and friends. Expect relationship challenges around New Year's Eve.

Leo (7/23-8/22)
December brings the urge to decorate for the Holidays. With smart shopping, you can do it for even less. Plan family activities and let the kids decorate Holiday cookies. Work tensions and turmoil continue. Be sure to avoid any travel the last week. Major delays and cancellations are possible, plus problems on the road. Stay home by the fireside on New Year's Eve!

Virgo (8/23-9/22)
In December you may get a late start with the decorations, but you'll want to invite guests over to celebrate the Holidays. Gear up for a fast pace as 2012 closes and the New Year opens, Virgo. This will be an action-packed time through February. Be careful with stress to avoid catching a cold or the flu.

Libra (9/23-10/22)
December beings a fast pace, and determination to stick to a diet, weight plan. Join a gym or perhaps a mall walkers group. Holiday sales yield bargains if you take your time and watch for sales. Try to avoid arguments and upsets New Year's Eve.

Scorpio (10/ 23-11/22)
December says that you'll be one of the most popular guests at the Holiday parties. Your charisma and charm are at high levels, which will intrigue and attract many. Weather related days may upset your travel plans over the Holidays. Best to plan to stay home, and travel in early January.

Sagittarius (11/23-12/21)
In December the Universe brings you fresh energy. Someone close to you will be your best cheerleader in your new endeavors. You have opportunities to increase your income mid-month. You can bring any lingering financial matters to a conclusion at month's end. Happy New Year, Sag!

Capricorn (12/22-1/19)
December slows you down a bit as you welcome a much-needed break. You'll want to enjoy time at home with those closest to you over the Holidays. You may also spend considerable time with the care of a relative later in the month. At year's end you could get some extra cash.

Aquarius (1/20-2/18)
December brings in new energy and you are ready to dash into 2013 with a high focus. Be sure to slow down enough to prevent accidents, which can happen in a flash. New Year's Eve brings quite a romantic memory.

Pisces (2/19-3/20)
December brings a time-out, to catch up with yourself and your life. Use this time to clean out closets and drawers. Turn the discards into cash. It's a good time to entertain friends and co-workers. New Year's Eve could trigger an upset with a friend over money issues, or something with one of your children. Take charge and have faith in yourself.
©2012 Visions of Reality
All Rights Reserved