Newsletter PISCES 2023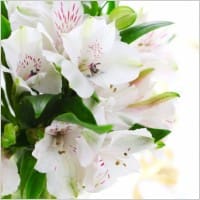 AFFIRMATION
Knowledge is found within as I meditate and pray
for my personal life answers.
MEDITATION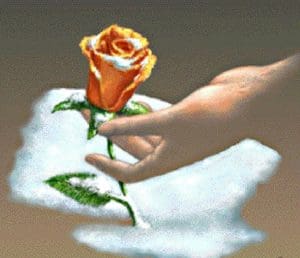 Now withdraw into the rose center of your heart. Meditate on the perfect rose. The rose of twelve petals lies at the temple of your heart. It's petals are opening to the Sun – every petal gleaming and glowing with the light. There is an ineffable Light in the heart of the rose.
Become enfolded within these petals, in a soft pearly light. You are within the temple of the rose, the Sun pours down into the heart with its glowing Amber Lightopening up the doorway to all empowering, unconditional Love. You are a part of this radiance and one with all of humanity, within the heart of the ROSE.
Allow the Light from the Masters to show you how to live divinely and to rise above the dualities of this world, and find peace within. Become a giver of peace and love to others. By dwelling on these higher energies and striving to emulate the qualities expressed, you will open your heart to absorb more deeply the Spirit manifested in all God-united souls. Let the strength that upholds the Universe fill your being with Light, joy, and everlasting love. Smell the fragrance emitting from the center of the rose and allow yourself to become that Light with the radiance of the Universe.
May God grant me Health, Protection, and Guidance.

The Sun has entered PISCES

The sign of PISCES in March, 2023, reminds us of the entwined Fish, two spiritual energies becoming paramount, faith and compassion. Faith is the magical elixir that can vanquish hesitation, paralyzing anxiety and qualms. It can transfigure your life, offering increased psychic sensitivity, universal love and divine enlightenment. Compassion is essential now that you are in the final phase of the zodiac journey. Altruism must take precedence over egotism, as empathy for all of humanity replaces individual pride and competitive tendencies. Understanding, as a broad comprehension of life's mysteries, is the special gift of every Pisces. No matter what sign of the twelve you may be, this month can make you an imaginative visionary with the mastery to benefit others in a variety of ways.
(This information goes for PISCES Sun Sign Moon Sign
as well as the Rising Sign.)

From: Medicine Cards by Sams & Carson, published by Bear & Co.
ANIMAL: THE SALMON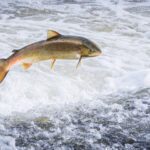 Salmon Wisdom/Inner Knowing
Salmon Keeper of inner knowing
Illuminate all so that I can see,
Fill me with love and learning,
Life's