Newsletter—PISCES 2016
AFFIRMATION
My Intuition guides me well and I have the ability to be successful in any career I choose!
It's time to spring ahead with our clocks and prepare for a joyous and exciting spring.
Plan on some fabulous new beginnings ahead.

We may never be remembered for doing great, great things in life, but if we do all little things with Love, we will never be forgotten by a few, and will be remembered with warmth and a smile.  
                      —EAJ   9/19/98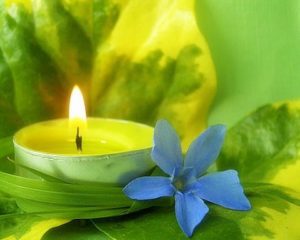 MEDITATION

Every heartbeat is God's name to me. Every breath of life is ecstasy. Every night is bliss and I awaken in your company. Then dawn plays a symphony revealing to me my personal reality. Every life is a living God to me. Every thing is an expression of God's personality. Every kiss is God's romance and every love is embedded in God's originality.
I hear, breathe, sing and speak of God. Each day your plan reveals it's universal truth. From the past to the future, connected, is how each day shall be. Speaking thy name, I will dwell on you eternally.
—Yogi Bhajan
The Sun has entered PISCES

The sign of PISCES in March, 2016, reminds us of the entwined Fish, two spiritual energies becoming paramount, faith and compassion. Faith is the magical elixir that can vanquish hesitation, paralyzing anxiety and qualms. It can transfigure your life, offering increased psychic sensitivity, universal love and divine enlightenment. Compassion is essential now that you are in the final phase of the zodiac journey. Altruism must take precedence over egotism as empathy for all of humanity replaces individual pride and competitive tendencies. Understanding, as a broad comprehension of life's mysteries, is the special gift of every Pisces. No matter what sign of the twelve you may be, this month can make you an imaginative visionary with the mastery to benefit others in a variety of ways
THE TWO MARCH ECLIPSES bring a time of forgiveness, endings, and new beginnings. Just before these eclipses, we reunite with loved ones who may have gone astray – or with whom we had some great misunderstandings, with the sole purpose to clear, release, let go, or reunite on clear, new energies. The month of March becomes more important than in times past. Expect phone calls from out of the blue, as well as family gatherings becoming joyous and loving. So drop your preconceived negativity, resentments, anger and fear, and come join the party!

From: Medicine Cards by Sams & Carson, published by Bear & Co.
ANIMAL: BEAR —
BEAR: Introspection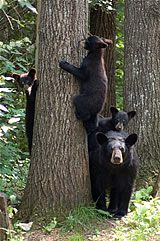 Bear
Invite me into the cave
Where silence surrounds
The answers you give
The strength we receive from Bear medicine is the power of introspection. Bear seeks honey, or the sweetness of Truth, within the hollow of an old tree. In the winter, when the ice Queen reigns and the face of death is upon the Earth, Bear enters the womb-cave to hibernate, to digest the year's experiences. To accomplish the goals and dreams that we carry, the art of introspection is necessary.
To become like Bear and enter the safety of the womb-cave, we must attune ourselves to the energies of the Eternal Mother, and receive nourishment from the placenta of the Great Void. The Great Void is the place where all solutions and answers live in harmony with the questions that fill our reality. If we choose to believe that there are many questions to life, we must also believe that the answers to these questions reside within us. Each and every being has the capacity to quiet the mind, enter the silence, and know.
Many tribes have called the space of inner knowing the Dream Lodge, where death of the illusion of physical reality overlays the expansiveness of eternity. It is the Dream Lodge that our ancestors sit as Council and advise us regarding alternative pathways that lead to our goals. This is the power of Bear.
The female receptive energy that for centuries has allowed visionaries, mystics, and shamans to prophesy is contained in this very special Bear energy. In India, the cave symbolizes the cave of Brahma. Brahma's cave is considered to be the pineal gland that sits in the center of the four lobes of the brain.
If one were to imagine an overview of the head, the top of it would be a circle. The South would be the forehead, the North the back of the skull, the West would be the right brain, and the East the left brain.
Bear is in the West, the intuitive side, the right brain. To hibernate, Bear travels to the cave, which is the center of the four lobes where the pineal gland resides. In the cave, Bear seeks answers while dreaming or hibernating. Bear is then reborn in the Spring, like the opening of a spring flower.
For centuries, all seekers of the Dreamtime and of visions, have walked the path of silence, calming the inner chatter, reaching the place of rites of passage—the channel or pineal gland. From the cave of Bear, you find the pathway to the Dream Lodge and the other levels of imagination and consciousness. In choosing Bear, the power of knowing has invited you to enter the silence and become acquainted with the Dream Lodge, so that your goals may become concrete realities. This is the strength of Bear, and the March energies of 2016.
Know yourself. Journey with Bear to the quietness of your cave and hibernate in silence. Dream your dreams and own them. Begin your daily meditation practice of morning meditation and nightly review. Then in strength you will be ready to discover the honey waiting in the Tree of Life.
CRYSTAL FOR MARCH — AQUAMARINE and JASPER
AQUAMARINE –   A variety of beryl. Calms the nerves, reduces fluid retention, strengthens kidneys, liver, spleen, thyroid. Purifies the body. Enhances calmness of mind, aids creative self-expression. Brings physical/mental/emotional balance. Helps to banish fears and phobias. Excellent for meditation, inspiration, peace, calmness, universal love.
TOPAZ – (Gold topaz) BRINGS Tissue regeneration, strengthens liver, gallbladder, spleen, digestive organs, nervous system. Detoxifies body. Warming, awakening, inspiring abundance. (Blue topaz) Tissue regeneration. Strengthens thyroid gland, enhances metabolism, creating emotional balance. Cooling and soothing. Creates peace and tranquility. Brings creativity and self expresion. Helps with writer's block. Enhances psychic perception. Helps with communication with your Blessed Higher Self and Spirit Guides.

RUNE OF THE MONTH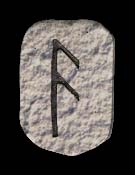 ANSUZ — Signals

ANSUZ is the first of the twelve Runes that make up the Cycle of Self-Transformation. These Runes focus directly upon the mechanism of self-change. The keynote in March of 2016 is receiving: messages, signals, gifts. Even a timely warning may be seen as a gift. When the Messenger Rune brings us sacred knowledge, one is truly blessed.
The message may be that of a new life unfolding. New lives begin with new connections, surprising linkages that direct us to new pathways. Take pains to be especially aware and conscious during meetings, visits, chance encounters, particularly with persons wiser than yourself. A sense of new family solidarity invests Ansuz.
Through association with the Norse god Loki, Mercury overshadows this Rune. In mythology a strange, androgynous figure, keeper of the keys of knowledge, Mercury carried messages between the gods and between gods and humanity. In him is symbolized the urge to integrate unconscious motive with conscious recognition. This Rune is the focus for March 2016, telling us that the connection with the Divine is at hand.
Signals – the Ansuz Rune – brings a sign to explore the depths, the foundations of life, and to experience the inexhaustible wellspring of the Divine in your nature. You are reminded that you must draw first from the well to nourish and give to yourself. Then there will be more than enough to nourish others.
You may well be concerned over what appears to be failed communication, lack of clarity or awareness, either in your past history or in a present situation. Equally, you may feel concern because of difficulties that inhibit you from accepting what is being offered. Then again, a sense of futility, of wasted motion, of a fruitless journey, may dismay you. Remember, however, that this is one of the Cycle (karma) Runes. What happens in your life this March is timely in your life process. If the well is clogged, this is the month to clear out the waste. Make your decisions and go forward without fear. Trust the Universe to put you in the right direction. Everything will settle by Spring's end.
This has always been the section for Healing Requests. Through the power of group prayers, healing take place spontaneously. You can be of help to many others, as well as your loved ones, with one minute of silence at 7:30 pm EST every Sunday evening, anywhere in the world. With a prayer for the recovery of health, universal energy is sent out to any and all who send in their prayer request. What is needed is the name and birth date of the ill person, along with a diagnosis, if possible. What are you asking to be lifted? When you place your request in the Healing Circle of Light—located in our Prayer Room— know that as soon as you make your Prayer request and Healing request, you will begin to see positive results!

(We have had thousands of responses. Keep the Prayers going for all concerned!)
STARGAZING FOR PISCES 2016
Discover the secrets of your Astrological Sun Sign, Moon Sign and Rising Sign and read them all together, for monthly guidance and direction.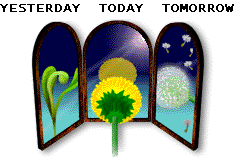 PISCES
Moving planets in the sky in March, 2016, present new and ever changing dynamics; this can be frustrations, opportunities, and inspiration. In the Light of these changes, may the following astrology insight help you to cope comfortably with the fast changing scene. Get Ready!
The March 8th New Moon in Pisces brings a Solar Eclipse and Supermoon as well. If you are a water sign, 2016 will be a big year for you. High tides bring flooding, storms, and watery upsets.
The March 23rd Full Moon in Libra brings a lunar eclipse. It's a time to think before you speak. This eclipse brings an important event into your life over the next six months. Balance your future vision with your responsibilities and commitments.
THE PERSONAL SIGNS
March may feel as if time is standing still, Aries. You need to rest because you will be up and running again at month's end.
A unexpected invitation comes your way around March 10th. This is a gathering not to be missed, Taurus. If you've been thinking about applying for an authoritative position at your job, don't hesitate. Chat with your boss now!
Education and travel are on the agenda for March, Gemini. This will feed your mind and restless spirit. A friend you like and spend time with could suddenly become closer to your heart. Money matters remain frustrating. Chin up, change is coming.
Travel to see relatives and friends is on March's agenda. If your relationship hasn't been going too well, you may decide to terminate it before the New Moon on the 8th. Shaky finances begin to improve now, Cancer. Don't let the two March eclipses keep you out of sorts.

You may not have been good with some necessary financial details lately, Leo. If you need to sign some papers, have someone go over them first, and don't allow yourself to be rushed. The boundaries come down and you grow closed to your loved one or children. It seems like magic! At work you look for a higher position. Luck is with you.

The pace of your life picks up as March opens, Virgo. Now you have the propensity of seeing the best in others and wanting to help and fix them. If you really cant' do anything, don't beat yourself up. You sooth troubled waters and make nice mid-month. Don't be surprised if a child or other family member has a lot of complaining to do.
You can count on lots of spontaneous fun with lovers, family, and kids as March begins. If you're not dating someone at the moment, there could be a change, and quickly. You could both meet in quite unusual circumstances. Look for the opportunity of a promotion or some entirely new work mid-month. Don't allow the March eclipses to make any rash decisions for you.
Scorpio (10/ 23-11/22)
A battle emerges in March, Scorpio, and may seem as if no one wins. Keep this in mind if someone tries to lure you into a no-win debate. Better to just walk away. While you like to defend the underdog, try not to allow anyone to take advantage of you this month. You may need to collect a debt at month's end.

Sagittarius (11/23-12/21)
March brings you plenty of energy as Mars moves into your sign, Sag. Some exciting invitations abound. Romance is in the works, and March brings someone really different across your path. Money matters improve, and if investing, be sure to call on a trusted advisor for guidance. Some amazing news arrives on the 16th! Someone with a volatile temper disturbs you at months end. Best to stay out of it.

Capricorn (12/22-1/19)
You may not be able to relax in March, Cap, but you will not hesitate to speak your mind. If there is a romantic argument, sweet words just won't settle it. One will have to all-out admit that, yes, they were wrong. The two March eclipses are quite potent, and if you're trying to change your career, this may be the perfect opportunity to do so.
Aquarius (1/20-2/18)
You have the opportunity to travel with an interesting friend as march opens, Aquarius. One never knows where you two may end up, but it promises to be interesting and exciting. You may yearn for a long-lost love at months end. Before you hop on that train or plane, please call first!

Pisces (2/19-3/20)
March brings time with family and your significant other. Recharging your batteries by surrounding yourself with warm, loving people brings strength and peace. If single, someone quite romantic comes your way mid-month. Just be sure you're seeing them clearly, Pisces. If looking for a loan, you'll receive a helping hand. Go over the details with a professional for guidance.
©2016 Visions of Reality All Rights Reserved