This is an important week, as Mercury moves back into Scorpio. It brings intensity and a cutting edge back into communications.The Moon moves into Virgo to start the workweek on Monday and Tuesday.
Monday is a better day to focus on work as relationship planets Venus and Mars are in conflict with each other. Take a moment to determine if the actions you are taking now are in alignment with your changing values.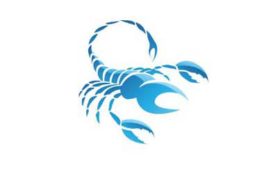 On Tuesday, Mercury, now direct, moves back into Scorpio, the sign it went retrograde in on October 13th. It is scheduled to be in that sign until the end of the month. This is a much longer time than usual for the communications planet to be intense and focused at its best along with the biting and sarcasm at its worst. Research projects and conversations on deeper emotional levels are supported.
If you are trying to close a deal, negotiate a contract, or work out an important compromise, you'll have a much better shot at it when Mercury enters easygoing Sagittarius on December 2nd.
Thursday afternoon brings the third, and last, of three conjunctions of Jupiter and Pluto. This signals positive, large scale achievements. These planets, along with Saturn and Neptune, can be directly tracked with the Covid-19 virus. The hope is that the virus enters the beginning of the end of its deadly course. Pluto's desire to uncover secrets and manifest success (or a vaccine for the virus) and Jupiter's desire to bring positive, good luck has the potential to make something good happen in a big way. This series of conjunctions happen once every thirteen years.
A major change of direction is on Friday's agenda when Mars ends his retrograde cycle. This is something to get excited about because after four months with its hands tied Mars, the fighting warrior, emerges with the courage and firepower needed to get things moving forward again. This is good news to start making forward progress. Mars spent his entire retrograde period in Aries so Mars going direct is especially good news for all those impatient people who have Aries prominent in their chart.However, Mars continues in Aries until early January, so ambitions and new projects find better grounding in 2021.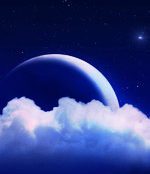 The New Moon is on Saturday November 14th at 24 degrees Scorpio makes the water and earth elements very strong now. This energy tends to support existing projects, activities that are close to home, or at least more intimate than impersonal relationships. Scorpio helps both of you go to deeper level. It is associated with sex, death, bankruptcy, other people's money, and taxes.
Given that Pluto (the ruler-ship of Scorpio) has been active all year, many people have experienced losses by death in 2020. This is a good time to heal within on deep emotional levels and let go as best you are able. A sacred Sabian Symbol is "After having heard an inspired individual deliver his 'sermon on the mount,' crowds are returning home."
I suggest that we all take a few moments to reconnect with ideas or activities that inspire us. Mercury has been opposing Uranus for a full month now, and is part of this new moon and on to the 17th. It is time to open up to inventive and innovative ways of thinking.