While in deep meditation a Tarot Card is pulled as the month changes energies, to guide each of the twelve signs of the Zodiac for the coming month. Click on the card which represents your Sign of birth – your personal Astrological Sign. You may also click on your rising sign for further guidance and direction.
FEBRUARY 2021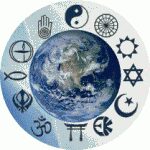 This is a very important time for the world and what is coming forward. 

You can get in touch with the spiritual part of your nature through meditation, yoga,  prayer, writing, painting, music, or reading  an inspirational book, such as Seeding and Nurturing the Garden of Your Soul.  Spend time with others who encourage and uplift you
To find out exactly how these areas affect you, and what may occur, consult Elizabeth Joyce for your 2021 reading.

To learn more about what these planet movements may mean for you, read the forecast below for your Sun Sign. If you know your rising sign or Ascendant, real that message also to give you a more complete forecast.
To get back to the Psychic Visions Plus Index Page—Click Here

ARIES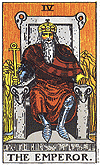 THE EMPEROR

MONTHLY MANTRA 2021: Bring more peace to your home and personal life.
TAURUS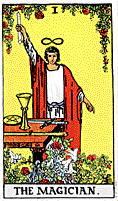 THE MAGICIAN

MONTHLY MANTRA 2021: Set firm boundaries to prevent other people from taking advantage of you.
GEMINI
ACE OF CUPS
MONTHLY MANTRA 2021: Set aside at least 15 minutes per day to read or meditate..
CANCER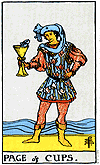 THE PAGE OF CUPS

MONTHLY MANTRA 2021: Remember that you don't always have to be strong. 

LEO
THE THREE OF WANDS

MONTHLY MANTRA 2021:  Be true to your beliefs.
VIRGO
THE TEN OF CUPS

MONTHLY MANTRA 2021: Don't accept any new obligations. You have enough already! Protect your independence.
LIBRA
THE TWO OF WANDS
MONTHLY MANTRA 2021: Don't waste any time, money, energy, or affection on people who don't respect you.
SCORPIO

HERMIT

MONTHLY MANTRA 2021: Banish all self-doubt and maintain a positive outlook.
SAGITTARIUS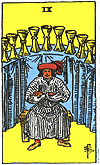 NINE OF CUPS
MONTHLY MANTRA 2021: Set a specific goal each morning of what you need to accomplish that day.
THE MOON
MONTHLY MANTRA 2021:  Your integrity and natural authority attract people who are emotionally weak. Protect yourself and your free time.
AQUARIUS
THE QUEEN OF CUPS

MONTHLY MANTRA 2021: Saturn in your sign, Aquarius, represents prudence and stability. If you make a sincere effort, you can bring stability into your life.

PISCES
THE SIX OF CUPS
MONTHLY MANTRA 2021: Find imaginative new ways to express your fabulous creativity.
©2021 Visions of Reality
All Rights Reserved