Tarot Guidance for DECEMBER 2015
While in deep meditation a Tarot Card is pulled as the month changes energies, to guide each of the twelve signs of the Zodiac for the coming month. Click on the card which represents your Sign of birth – your personal Astrological Sign. You may also click on your rising sign for further guidance and direction.
DECEMBER 2015
Below are the twelve signs along with their corresponding monthly Tarot card and message.
ARIES
 December can be a challenging time for relationships, emotional or professional. Conflicts arise when your desires clash with those of your accociates. You may be doing some unexpected travel. Your attention is focused on your career and your role in life for the first three weeks. Also on settling your debts and creating deeper intimacy with your partner. Your career makes progress after the Winter Solstice on the 21st.

TAURUS
You can plan to be busy socially and to go on many "dates" right up to New Year's Eve. If you are fond of someone, it's time to let them know it. Be careful of where you step or how you drive all month, as you can be accident prone. You may have a heavy workload or tedious obligations. Avoid people who have colds or other contagious ailments. You ;earn new skills and expand new horizons after the 9th; go to the theater, plays, concerts, exhibits, religious services, and cultural events. The Full Moon in Cancer on Christmas Day could make you feel weepy and very nostalgic.

GEMINI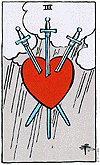 December put it's focus on improving relationships for you Gemini. If you make any decisions about relationships, be sure to be very practical. Avoid risky actions and sudden confrontations. If surgery is recommended, get a second opinion. Time to make sure your computer files are backed up. Take an honest look at insurance plans, joint accounts, and any resources you share with another. Time to plan for retirement, no matter what your age.

CANCER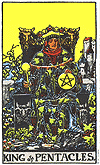 Your work and financial obligations are emphasized and this is a favorable time for job seekers and people who employ others. Other people may influence your choices and decisions, such as a board or committee. The New Moon on the 11th brings a new job assignment or better conditions at work. This is also a good time to focus on your health and wellness. The Christmas Full Moon in Cancer creates new memories of happy times with family and loved ones. If you are missing the times you had at an "old fashion Christmas," take time to be thankful and appreciative of what you are enjoying today.

LEO
December can be a good period for you if you put your energy into creative activities. You can go out to social events or entertain your friends and family at home. After the 9th you may do some new written or mental work. Tis also the Season to think about your weight, health, and good living habits. You can make a fresh start at work after the Winter Solstice on the 21st. You don't have to be a star on the job just now. Just do what is expected, and meet your deadlines. The Christmas Full Moon in Cancer can bring people back into your life, if only in your dreams and memories.
VIRGO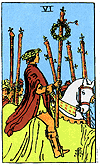 December sends you a clear message, Virgo — reduce your spending! If you get the urge to splurge, ignore it. You may be blunt and say just what's on your mind early in the month. Be careful not to hurt others feelings. The December 11th new Moon may give you the urge to do some major house repairs or replacements, or even to move and relocate. If possible, wait until next year to begin projects or make decisions. After the Winter Solstice, it's party time and also time to discuss matters with your loved ones.  Holiday week can be pleasant and kindly emotional as you spend time with family and loved ones.
LIBRA
December promises to keep you very active physically, emotionally, and mentally. You are especially attractive now, and may be looking for love as well as longing for approval. You are feeling generous and may want to appear wealthy during the Holiday Season. Just don't break the budget, Libra! However when it comes to business, you are in a serious frame of mind. You can organize your thoughts, learn business skills, and get in touch with mentors and others who will help you in your work.

SCORPIO
December brings the time to get familiar with your Spiritual side. If in a secret affair or any illegal activities, remember that anything you do could be revealed before too long. You are feeling attractive and may be longing for love, acceptance, and approval. Be careful because people can take advantage of you if you seem too needy. The December 11th New Moon may bring in extra funds or an opportunity for you to earn some cash. This is a good time to work on end of the year finances, budgets, or open a savings account. You could use a break at the Winter Solstice on the 21st, and may plan a quick trip for New Years Eve.
SAGITTARIUS
You feel energized now that the Sun is in your sign. December draws energy to business and career affairs. If you have been focused and working hard, you could reap some benefits. If you are experiencing some problems, then you definitely need to make some changes. You can definitely pursue your goals, and if people want more from you than you can comfortably give, it may be necessary to set some boundaries. The New Moon on December 11th brings you the chance to make a fresh start. Shared possessions and joint finances are emphasized at the Winter Solstice. If alcohol is a part of your holiday celebrations, please use a designated driver or call a taxi.

CAPRICORN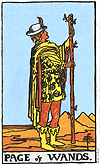 In December, you could be having problems with difficult managers in the office, causing you to work many long hours. Social connections are always important for a career, but more so now. Stay informed about the recent and up-to-date technology. It's natural to think of yourself at this time, but slow down and be extra careful around the New Moon on the 10th and 11th. Take it easy and gather strength for busier days ahead in 2016. When the Sun enters Capricorn at the Summer Solstice, you will find that you have more strength, and you can move forward with new plans and projects. Pluto is guiding you through a long transformation, and, although you dislike surprises,  it's best to go with the flow.

AQUARIUS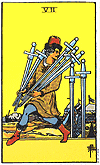 December casts a light on your education and beliefs. This is a great time to educate your mind through enjoying the arts or perhaps a brief course in something of interest; attending the theater, concerts, exhibits and cultural events. The first three weeks is a good time to work on your career. Your family may support your ambitions, or you could begin to work successfully from home. Friends and groups are a source of pleasure as well. At the Winter Solstice, you enter into a Spiritual time. During the next four weeks, you can work for good causes, go on retreats, or nourish your Soul in other ways.
PISCES
December could bring some problems with insurances, legacies, or joint accounts. Make it a habit to set cash aside each week for emergencies or retirement. This energy could interfere with your intimate life, causing conflicts or passion. If a doctor suggests you need surgery, get a second opinion. You may enjoy doing new things and could plan a trip away, or enjoy a spa weekend. The Christmas Full Moon in Cancer sets off a flurry of creative activity. Use your fabulous imagination to express yourself however you want.