This month is like the calm between two storms, sandwiched between the mental challenges of Mercury retrograde in January and two eclipses taking you to your emotional depths in March. Get some rest and relaxation or catch up on projects that had to be put on the back burner last month due to Mercury retrograde delays.
On Ground-Hog Day, Feb. 2, the moon moved into adventurous Sagittarius. If ground hogs read their horoscope, they would definitely come out of their shelter and play, signaling the end of winter. Yeah – he did – no more winter??? We really never had any!
As February opens, the only real challenges are minor around the 5th-7th when you could spend too much, or overindulge. The tone changes between the 14th, Valentine's Day, and the 17th. Prior to that continues to be serious and practical Capricorn energy working, urging you to be productive. Then the earthy element gives way to lofty air as mental Mercury and pleasure-loving Venus move into Aquarius for the rest of February and early March. Meet new friends, try out new groups, invent something new, or just do some activity that takes you out of your humdrum routine, even if it's cooking up a great new recipe. The Moon is in Taurus on Valentine's Day, so romance and sensual pleasures are featured. That can range from chocolate and flowers to more tangible expressions such as jewelry, or anything that has long-term value.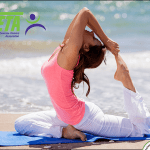 Do something to physically move your body during the month. Work on a project that creates immediate improvement in your life, work, or home. The challenges of the month come from the planet Venus, which means they are not insurmountable challenges. Venus is associated with your values and desires. Avoid pushing your desires or values onto others, even if you have a smile on your face while you are doing it- or watch out for people who would do this to you.
The positive side of Venus is that you can let go of whatever you are done with as the goddess aligns with death and rebirth Pluto. This combination supports feminine power, a soft, but powerful, form of change. Create a balance between safely sharing and trying something that is just a little bit new and different this month.
The New Moon on the 8th brings an interesting and odd combination of energies. The moon is in friendly Aquarius and wants to get out into social environments. The life-giving sun makes a challenge to aggressive Mars early, suggesting that you could wake up early and become restless, or have a bad dream. The moon in Aquarius suggests "expect the unexpected" which could lead to some trick plays in the Super Bowl, or a win by the underdog. Then just around sunrise, Venus makes a calming harmony with Mars, a great combination for relationships.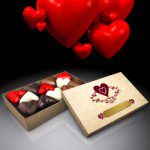 Valentine weeks starts off with a bang and ends with a loving hug. Monday, February 8th brings us the new Moon in Aquarius as well as the Chinese New Year, the Year of the fire Monkey. According to Chinese Astrology, monkey years are chock full of energetic activity. Monkeys play lots of tricks, so expect the unexpected. It supports new friends, reconnecting with old friends, and trying out new groups or organizations, be they for work, hobbies, spiritual growth, or your personal philosophy. It may be that the universe has some new information for you if you are willing to take time to tap into your higher, spiritual resources. Create a meditation practice for yourself.
The Fire Monkey year makes 2016 more unpredictable than most because is creates the desire to take risks. Mercury is fast moving and also is known for taking risks. It leaves the sign of Capricorn on the 13th, and takes a wild ride in the sign of Aquarius. Keep your eye on the political race as well as the stock market, and enjoy the volatile ups and downs.
This New Moon also receives a challenge from ambitious Mars. Pay attention to any self-defeating, hidden beliefs and behaviors because this energy can help you set yourself free of old patterns.
The moon moves into Pisces on the 9th, Mardi Gras, Fat Tuesday, and Pisces is associated with spirits, be they alcoholic or metaphysical in nature. Sensual Venus makes harmony with do-it-big Jupiter so be careful of overindulgence. Then it's Ash Wednesday already, and Friday is a physically active day for people who want to start Valentine's Day a little early.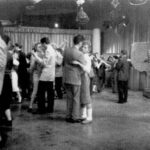 Do something to get your blood circulating with your partner, like walking on the beach or dancing. On Saturday the 13th communications planet Mercury moves into Aquarius. This signals the coming out of the shadow from January's retrograde cycle. It will be easier to get projects moving in the days ahead, as well as pick up on those neglected New Year's Resolutions.
Valentine's Day is Sunday, the 14th and you must pay attention because the head and heart are not always on the same page. Luckily, the moon is in sensual pleasure-loving Taurus all day, and there is emotional harmony in the morning through mid-afternoon. Taurus suggests it's best to stay traditional with gifts of chocolates, flowers, and perhaps a bit of jewelry to warm the heart of your lover.
The tone changes for the USA President's Day holiday on the 15th, when the moon moves into multi-tasking Gemini. Begin the workweek doing small tasks that do no bog you down in any one thing. On Tuesday evening, warm Venus moves into edgy Aquarius until March 12th.
With Venus in this unconventional and independent sign, the challenge over the next month – mid-Feb to mid-Mar, is figuring out how to be free and stay in a loving space. As best this energy is a reminder that's it's just as important to be a good friend as it is to be a good lover. Just be aware, Venus is operating on a more intellectual exploring level than emotionally nurturing. It is friendly, which does not necessarily mean warm.
Early Friday morning, the 19th, the Sun moves into Pisces, which shifts the main focus of energy away from the challenging intellectual and slightly off the wall vibration of Aquarius towards the emotional, clingy energy of Pisces, where arts, compassion, healing, and illusion rule supreme. Mercury and Venus will follow along soon enough, but now you're left with the challenging task of fusing the hard edges of these two to the soft texture of Pisces energy without losing your way.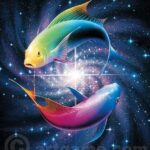 Pisces, is also a great sign for meditation, music, poetry, intuitive development and hanging out in a watery place. The moon moves into heart-opening Leo for the weekend beginning Friday evening. This is a really nice combination for romance. Pisces is associated with the film industry and Leo the heart, so a romance movie is in order for the weekend. Saturday morning challenges you to actually accomplish short tasks, but then the day softens towards a gentle evening.
The Full Moon in Virgo/Pisces is on Monday Feb. 22nd. This moon asks you to balance the analytical energy of Virgo with the intuitive feelings of Pisces. It is like the lawyer and the psychic trying to find a place where they can work together. Since Virgo's tendency is to worry and Pisces loves flights of fancy =, it's up to you to make both energies work without getting obsessive/compulsive or lost in space.
On Sunday, the 28th, the Sun has its annual meet-up with Neptune in Pisces. At the highest level this combination certainly supports people who are spiritual healers or in the arts. Be willing to receive now, as the energies are here to help. At the lowest level, a Sun/Neptune conjunction can make it easier to overlook the obvious, especially if it's sad or makes you scared and uncomfortable.
On a separate note, the battle between Uranus and Pluto that has been going on since 2012 is in its final dance over the next month. You have been finding a way to have stability, harmony, and freedom in your life, rather than having to choose one or the other. One part of you wants to run off into the woods yelling and screaming, and the other wants to bring something meaningful into the mainstream world. Find the balance between the revolutionary and the stability within you.
Saturday, the 27th, continues to be a pleasant day; however, the moon has moved into Scorpio. This brings greater emotional depths and the need for privacy. Projects that require research, deep thinking, or intense focus are favored this weekend.
Pay attention to your dreams Sunday morning as the Sun aligns with dreamy Neptune. In addition to prophetic dreams, you can sleep in or mediate for insight.

Monday has Venus making harmony with structured Saturn. Develop business or other practical relationships now, especially those that have long-term implications. The moon moves into Sagittarius on Monday the 29th. It's Leap Year, and an extra day is given to help balance out the calendar and earth rotation. The tradition is that on the 29th women are allowed and encouraged to propose to men. Although this concept is quite outdated, and might even incite a protest if it were reinstituted, it has its origins in giving women the power – to choose their mates, as well as other powers. It's about time that was allowed more than once every four years. We've come a long way – after all a woman just won an Iowa Caucus for the first time EVER in the history of this country. No matter who your favorite is — that's an accomplishment.