Newsletter—LIBRA 2016

AFFIRMATION
It's time to put my own needs first!
MEDITATION

It's time to dress and enjoy the fall.
MEDITATION
It's time to clean up, clean out and prepare for a tough winter – beginning now.
We may never be remembered for doing great, great things in life, but if we do all little things with Love, we will never be forgotten by a few, and will be remembered with warmth and a smile.
Halloween, at month's end, and All Saints Day remind us of Spirit — and the importance of our loved ones

Every heartbeat is God's name to me. Every breath of life is ecstasy. Every night is bliss and I awaken in your company. Then dawn plays a symphony revealing to me my personal reality. Every life is a living God to me. Every thing is an expression of God's personality. Every kiss is God's romance and every love is embedded in God's originality.
I hear, breathe, sing and speak of God. Each day your plan reveals it's universal truth. From the past to the future, connected, is how each day shall be. Speaking thy name, I will dwell on you eternally. —Yogi Bhajan

The Sun has entered LIBRA
 Libra, representing the scales of justice and inability to make decisions, follows the Autumn Equinox and signifies the communion feast. It's time to bring all of our relationships into balance. As you follow the pathway of open communication with loved ones and key people in your life, your social sense grows, bringing opportunities to strongly influence the community and promote its welfare. While the fine arts and cultural affairs are your playground, remember to anchor ideals and visions in material form. Your charm, persuasiveness and grace can win you public admiration. Libra, the second air sign, reminds you to seek peace of mind and balance your male and female energies. Enjoy periods of quiet contemplation, but don't allow them to become episodes of day dreaming and escape from reality. Your ultimate need at this stage is to be a firm decision maker and not sit on the fence as you so like to do.
All of your best-laid plans of last month can go astray now. The heavens are in transition. The stars and planets are altering their output and resetting their Stargazing Rhythms, and this energy propels us to do the same. This combination of Astro-Forces means that many of us will have to get back to that drawing board called life.
HUGH, unexpected changes are on the way, so prepare for some excitement, instability, and much drama! Opportunities will be popping up everywhere, so many that you might feel torn when deciding among all the possible next big things to come your way. Jupiter has just moved into Libra for thirteen months, so be ready for positive changes and perhaps a dream or two coming true. Do not lose sleep over this uncertainty that you may experience now, however. Libra stars reveal that solutions are close at hand, and FATE will soon provide you with the answers and direction you are looking for.
From: Medicine Cards by Sams & Carson, published by Bear & Co.
ANIMAL: DEER — Gentleness

DEER — so gentle and loving you are.
The flower of kindness embraced from afar.
One day Fawn heard Great Spirit calling to her from the top of Sacred Mountain. Fawn immediately started up the trail. She did not know that a horrible demon guarded the way to the Great Spirit lodge. The demon was trying to keep all beings of creation from connecting with Great Spirit. He want all of the Great Spirit creatures to feel that Great Spirit did not want to be disturbed. This would make the demon feel powerful, and capable of causing them to fear him.
Fawn was not at all frightened when she came upon the demon. This was curious, as the demon was the archetype of all the ugly monsters that have ever been. The demon breathed fire and smoke and made disgusting sounds to frighten Fawn. Any normal creature would have fled or died on the spot from fright.
Fawn, however, said gently to the demon, "Please let me pass, I am on my way to see Great Spirit." Fawn's eyes were filled with love and compassion for this oversized bully of a demon. The demon was astounded by Fawn's lack of fear. No matter how he tried, he could not frighten Fawn, because her love had penetrated his hardened, ugly heart.
Much to the demon's dismay, his rock-hard heart began to melt, and his body sank to the size of a walnut. Fawn's persistent love and gentleness had caused the meltdown of the demon. Due to this gentleness and caring that Fawn embodies, the pathway is now clear for all of Great Spirit's children to reach Sacred Mountain without having to feel the demons of fear blocking their way.
Deer teaches us to use the power of gentleness to touch the hearts and minds of wounded beings who are trying to keep us from Sacred Mountain. Like the dappling of Fawn's coat, both the light and the dark may be loved to create gentleness and safety for those who are seeking peace.
If Deer has gently nudged its way into the vibrations for the month of October 2016, you are being asked to find the gentleness of Spirit that heals all wounds. Stop pushing so hard to get others to change, and love them as they are. Apply gentleness to your present situation and become like the summer breeze, warm and caring. This is your tool for solving the present dilemma you are facing. If you use it, you will connect with Sacred Mountain, your centering place of serenity, and Great Spirit will guide you.
CRYSTAL FOR OCTOBER — OPAL and ADVENTURINE
OPAL  – Brings tears to those who wear it, unless born in the month of October.  Stimulates the pineal and pituitary glands. Aids eyesight. Brings emotional balance. Enhances intuition.  Contains the full spectrum of colors and resonates with all Chakras. Helps bring conscious connection with the Blessed Higher Self.
ADVENTURINE  – A variety of quartz. Calms nerves, reduces fluid retention, helps weight loss and strengthens kidneys. Purifies the body. Enhances calmness of mind, aids creative self-expression.  Brings physical, mental, emotional and spiritual balance. Helps banish fears and phobias. Excellent for meditation, inspiration, peace, calmness, love.  Cleanses the throat Chakra and Solar Plexus

RUNE OF THE MONTH
GEBO
Partnership
Gebo is the Rune showing that a union or uniting or partnership of some form is at hand. You are, however, put on notice not to collapse yourself into that union. For true partnership can only be achieved by separate and whole beings who retain their separateness even in unity and uniting. Always remember to let the winds of heaven dance between you.
At all levels, in love relationships, business matters, in partnering of any kind, this counsel applies particularly when you are entering into a partnership with your Blessed Higher Self. Establishing an open, flowing channel between the Self and the Higher Self is the ultimate form of human partnership. For out of it comes a union with the Divine. God always enters into equal partnerships.
Thus Gebo, the Rune of Partnership, has no reverse for it signifies the gift of freedom from which flows all other gifts.

This has always been the section for Healing Requests. Through the power of group prayers, healing take place spontaneously. You can be of help to many others, as well as your loved ones, with one minute of silence at 7:30 pm EST every Sunday evening anywhere in the world. With a prayer for the recovery of health, universal energy is sent out to any and all who send in their prayer request. What is needed is the name and birth date of the ill person, along with a diagnosis, if possible. What are you asking to be lifted? When you place your request in the Healing Circle of Light—located in our Prayer Room; know that as soon as you make your Prayer request and Healing request, you will begin to see positive results!
(We have had thousands of responses. Keep the Prayers going for all concerned!)

STARGAZING FOR LIBRA 2016
Discover the secrets of your Astrological Sun Sign, Moon Sign and Rising Sign and read them all together, for monthly guidance and direction.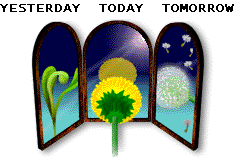 LIBRA
The October 16th Full Moon in Aries brings highly innovative scientific and technological discoveries. This energy is particularly interesting because it occurs just before the USA Presidential Election, and can bring an unexpected monkey wrench thrown into the works. (So appropriate in the Year of the Monkey.) This augurs a general sense of disruption.
The October 30th Mew Moon in Scorpio brings endings and new beginnings. This disruptive energy puts a damper on freedom in love, sports, and travel. With its dark intensity, this New Moon is a perfect lead-in to the Halloween festivities.
THE PERSONAL SIGNS

Aries (3/21 – 4/20)
October brings social times with your lover or partner. Enjoy spontaneous times along with the unpredictable. Watch your wallet, as someone wants to help themselves.
Taurus (4/21-5/21)

You find yourself interested in metaphysical interests as October opens. When you ask the Big Question about life, these people will be able to tell you where to begin. Love and lovers surround you now, Taurus, and everyone is happy, especially you.
Gemini (5/21-6/20)
October brings pleasure and having the time of your life. Expect long trips, short trips, interesting conversations and lost of new friends. Be careful with the spending, and don't take chances with your money!


Cancer (6/21-7/22)

In October, Mars will stir things up for you. He's a very passionate fellow but he can inspire arguments and upsets as well. Mid-month you could get into an argument with a family member who isn't carrying their financial burdens or weight. Be quite and calm when you lay down the law, including the "due" dates.
Leo (7/23-8/22)
October brings travel as you are lured away from your usual routine. At work, all you hard work begins to pay off as a higher-up takes notice of your efforts. You may be up for a promotion but don't bite off more that you can chew. They'll love you anyway.
Virgo (8/23-9/22)
October brings mysteries and mayhem. If you need to complete a research project, this is the month to do it. You enjoy digging around for clues, and will be thrilled with what you find.

Libra (9/23-10/22)
October focuses on your personal presentation. Pay attention to symbols, and your dreams now, because a test is coming shortly. Libra, if you have not taken the time to speak your mind, you most certainly will now.
Scorpio (10/ 23-11/22)
October brings connections and group gatherings. You may find you're on the end of receiving of some wonderful, kind, and sincere attention. Money issues go smoothly and others are now there to help when needed.

Sagittarius (11/23-12/21)

October brings places to go and people to meet. You may not be able to get your rest, but you won't care. With your "new' personality and appearance, your popularity will be off the charts.

Capricorn (12/22-1/19)
October brings a time to take a break. When is the last time you took a day or weekend off? You're sure to have company to join you, so go for it. You may want to make a large purchase at month's end, but on the other hand, a heavy bill may become due. Watch your temper and don't be aggressive.
Aquarius (1/20-2/18)

October brings group adventures and gatherings of kindred spirits. Venus might direct your attention to that interesting stranger across a crowded room.

Pisces (2/19-3/20)
October brings you some necessary playtime after the intensity of last month, Pisces. You could be occupied with dimly lit places while in the company of someone delicious. It's a bit tricky at month's end. Be careful driving and don't get into a car with anyone who isn't up to driving.
©2016 Visions of Reality
All Rights Reserved