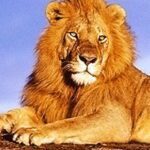 AUGUST — IT'S TRULY THE DOG DAYS OF SUMMER
Relaxing by the pool

AFFIRMATION
Whatever is dearest to my heart provides me the inspiration to be truly myself.
MEDITATION
The Jupiter and Venus energy combination brings you all you desire

On August 4th the heavens two most generous planets come together. Create your Vision Board and begin your inner visualizations now. Yes, loving Venus and lucky Jupiter will join up, ready and willing to fix you up with whatever you need. Your part in this lucky energy is to imagine and create your wildest dreams, and know they are becoming a reality. Vision your reality and picture it all unfolding, and expect to see it and welcome it into your life, very soon! Then give gratitude to the Divine for bringing it all to your feet.

May God grant me Health, Protection and Guidance.

The Sun has entered the sign of LEO
The fiery sign of LEO has an inside track on love, power and the universe. One of the best routes you can take is heart-focused meditation. Anything you can do to enhance the purity of your ideas and creativity will bring you rewards. Developing and using your creative abilities creates an energy flow within you that triggers that same flow to others when they encounter the work you have done. Music, acting and temporal forms of artistic expression that involve an audience as you create, brings you an especially potent technique. Engaging in sports activities brings joy and enthusiasm and at its best, brings playfulness to both spectators and players. Taking on a leadership role will challenge you to bring forth your best, Leo. Working and playing with children can also trigger spontaneity within for the benefit of everyone involved. Children respond the best when someone is able to touch their minds and hearts to draw them out. Their relative openness, especially when young, will allow you to open your heart as well. No matter what you do, if you realize that by giving to others you give to and improve yourself, you will always be on the right track.
2015  –  HEART, FINANCES, FUTURE
What's coming with the August summer Super moon? On August 14, 2015, the moon will be the closest to the earth at almost 90 degrees. Due to the pressure of the sun and the moon it would not be surprising if tides are high and water overflow become newsworthy. However, along with the Super Moon energy, this new moon is moving through the house of Leo. The full moon opposing Aquarius will be exact at 18 degrees, on the Leo-Aquarius axis. The brilliance of this moon can be seen as early as 2:10 EST. This new moon in Leo reminds us to embrace the changes and breathe.
When the Moon is new or full, the pressure of the Moon is on one side of the earth and the Sun following in the morning creates an unstable pulling energy. This pressure adds difficulties to our anatomy which holds 80% water, therefore affecting our human bodies as well as the earth. More babies are born on the full moon, as well as car accidents, and other kinds of upsets. Don't be surprised to hear of rivers overflowing, hurricanes, tornadoes, flooding, or anything that mixes with water, but there may even be chances of power failures due to Neptune influences and electrical outages with the surge of electrical Aquarius, ruled by Uranus.
New moon energies begin at least 5 to 7 days before it occurs. In this case it could be as early as August 2, 2014, during which time things could become very intense. New Moons are about new beginnings and Full Moons are about endings, closing chapters in one's life, completions, and possibly the final end of a life. Remember, for every finale there is always a new start. Though it could be difficult, a change is needed for the better. This affect can be intensifying for those who have the sun, moon, or any planets in Aquarius as well as Leo. People having a birthday on either August or February 9th, or five days before or after will feel this energy stronger than others. There is no doubt that, after the July 31st Full Moon in Aquarius,  this new energy creates an inner feeling of completeness, and may help us to connect emotionally and physically with others. Everything becomes sensitive, brittle and more powerful under the light of the  Moon – Since this moon is in the Leo Sun energies, lust and self-worth can become quite inflated, and there is more awareness and focus on relationships, as well as some manipulation and control.
One of the best aspects during this time will be for Leo's; not only has Jupiter entered Leo for the for a long duration but Venus, goddess of love, is entering Leo on August 12, 2014 and conjuncts Jupiter on the 14th. There will be an outpouring of energy during the light of the moon and our dreams will heighten by the energy of the super moon. There is greater tendency to have a lack of sleep or feeling restless beginning around the 9th of August. Be careful with cuts and bruising as there is a bigger chance of hemorrhaging. Be aware and extra careful.
When it comes to finding fulfilling relationships, it is of the greatest importance to be clear and have an understanding of what your goal should be. The moon in Aquarius represents Disobedient, Desolate, Medical breakthroughs, Coherent, Welcoming, and Changeable;  This new moon in Leo is extraordinary to many signs who have just completed their endings. Begin now to change your desires and path to that which you want to manifest and walk.
To find out how your personal chart is affected, contact Elizabeth Joyce at elizabeth@e96b6abc29.nxcli.net to order your chart or find out your ascendant. Also, find out if your romance is the "real thing" and if you are truly with your Soul-mate. "Will he marry me?" Want to know? Order your KARMA Soul-mate reading and get the scoop on that and much more.
From: Medicine Cards by Sams & Carson, published by Bear & Co.
ANIMAL: THE RABBIT
Scared little Rabbit,
Please drop your fright!
Running doesn't stop the pain,
Or turn darkness to light.
A long time ago, no one really knows how long ago this was, Rabbit was a brave and fearless warrior. Rabbit was befriended by Eye Walker, a witch. The witch and the Rabbit spent much time together talking and sharing ideas. The two were very close.One day Eye Walker and Rabbit were walking along and they sat down on the trail to rest. Rabbit said, "I'm thirsty." Eye Walker picked up a leaf, blew on it, and then handed Rabbit a gourd of water. Rabbit drank the water but didn't say anything. Then Rabbit said, "I'm hungry." Eye Walker picked up a stone and blew on it and changed it into a turnip. She gave the turnip to Rabbit to eat. Rabbit tasted it and then ate the turnip with relish. But still, Rabbit didn't say anything.The two continued along the trail, which led into the mountains. Near the top, Rabbit tripped and fell and rolled almost to the bottom. Rabbit was in very sad condition when Eye Walker got to him. She used a magic salve on Rabbit to heal his great pain and mend his broken bones. Rabbit didn't say anything.
Several days later Eye Walker went searching for her friend. She searched high and low, but Rabbit was nowhere to be found. Finally, Eye Walker gave up. Then she met Rabbit quite by accident one day. "Rabbit, why are you hiding and avoiding me?" the witch asked.
"Because I'm afraid of you. I'm afraid of magic," answered Rabbit, cowering. "Leave me alone."
"I see," said Eye Walker. "I've used my magical powers on you to help you and now you turn on me and refuse my friendship."
"I want nothing to do with your magical powers." Rabbit countered. Rabbit did not even see the tears his words were bringing to Eye Walker's eyes. "I hope we never meet and that I never see you again," Rabbit continued.
"Rabbit," Eye Walker said, "We were once great friends and companions, but no more. It is within my power to destroy you, but because of the past medicines we have shared, I will not do this. But from this day forward I lay a curse on you and your tribe. From now on, you will call on your fears and your fears will come to you. Be on your way, for the sweet medicine that has bound us together as friends is now broken."
Now Rabbit is the Fear Caller. He goes out and shouts, "Eagle, I am afraid of you." If Eagle doesn't hear him, Rabbit calls louder. "Eagle, stay away from me!" Eagle, now hearing Rabbit, comes and eats him. Rabbit calls bobcats, wolves, owls, coyotes and even snakes until they come.
As this story shows, Rabbit medicine people are so afraid of tragedy, illness, disaster, and "being taken," that they call those very fears to them in order to learn the lesson. The keynote here is "whatever you resist will persist!" What you fear most is what you will become.
Here is the lesson for the August energies of 2015. Stop talking about horrible things happening and get rid of "what if" from your vocabulary. The Rabbit may signal a time of worry about your future or of trying to exercise your control over that which is not yet in form – the future. Stop now! Write your fears down and be willing to feel all of them. Breathe into them, and feel them running through you in down into Mother-Earth and give them away to her to transform into positive energies.
There is always a way out of any situation, because the positive energies and Universal Force does move on. It is the way in which you handle the problems at will allow you to succeed.
So take a hint from Rabbit. Burrow into a safe space inside to nurture yourself and release your fears until it is time again to move out into the meadow. Clear the pasture of the prowlers who want a piece of your juicy life energy.

CRYSTAL: THE PERIDOT and ONYX

PERIDOT: Balances the glandular system. Aids in tissue regeneration. Has beneficial infuences on the heart, pancreas, spleen, liver, adrenals and purifies the body. Strengthens bloodstream. Overall balancer of the mind and body. Aligns the subtle bodies and increases intuitive awareness. Reduces stress. Stimulates the mind and thinking process. Accelerates personal growth. Opens new pathways to new opportunities. Helpful when going through sudden change or crisis.


ONYX:  Relieves stress and removes negative energies. Balances the male/female polarities. Strengthens bone marrow. Aids in detachment. Enhances emotional balance and self-control. Creates desire for higher inspiration and brings it in. Works with the seven chakras and our attitudes, depending on the color of the onyx.

RUNE of the Month – Fehu
Fehu—POSSESSIONS
Fulfillment – Ambitions – Satisfied

Fehu is a Rune of fulfillment; ambitions satisfied, rewards received, love fulfilled. It also promises nourishment, from the most worldly to the sacred and the Divine. For if the principle "As is above so is below" is true, then we are here to also nourish God. This Rune calls for a deep probing of the meaning of profit and gain in your life. Look with care to know whether it is wealth and possessions you require for your well being, or rather self-rule and the growth of a will.
Another concern for Fehu is with conserving what has already been gained. It urges vigilance and continual mindfulness, especially in time of good fortune, for it is then that we are likely to collapse ourselves into our success on the one hand, or behave recklessly on the other. Enjoy your good fortune and remember to share it; the mark of a well-nourished self is the ability to nourish others.
Observe what is happening in your life. If there is negativity, look at this with an open perspective and ask "What lesson do I need to learn from this in my life?" When there is an occasion for joy, do not be seduced into mindless joyousness. Remember that some doubtful situations can always arise and come in the form of many guises. Now that you have reached the top, stay sharp and awakened. All that is presented to you and this fulfillment is a part of the coming and passing away. In dealing with good fortune, know where it originates, from the Grace of the Divine, and recognize where your true nourishment lies.
Don't be afraid to make the leap or take the chance.

WEEKLY WORLD-WIDE MEDITATION
This has always been the section for Healing Requests. Through the power of group prayers, healing take place spontaneously. You can be of help to many others, as well as your loved ones, with one minute of silence at 7:30 pm EST every Sunday evening anywhere in the world. With a prayer for the recovery of health, universal energy is sent out to any and all who send in their prayer request. What is needed is the name and birth date of the ill person, along with a diagnosis, if possible. What are you asking to be lifted? When you place your request in the Healing Circle of Light—located in our Prayer Room, – know that as soon as you make your Prayer request and Healing request – you will begin to see positive results!
(We have had thousands of responses. Keep the Prayers going for all concerned!)

STARGAZING FOR LEO 2015
Discover the secrets of your Astrological Sun Sign, Moon Sign and Rising Sign
and read them all together, for monthly guidance and direction.
LEO
The August 14th New Moon in Leo brings another time for growth. Passions are running high and there could be dramatic new developments in banking as well as laws concerning marriage of same-sex couples.
The August 29th Full Moon in Pisces brings a period of closure that can be applied to any issue in your life that has run its course. Time to celebrate your accomplishments, finish up health treatments, or wind down a relationship.
LEO: Polarity: Masculine Sign: Fixed Element: Fire
Planetary Rule: 5th House/Sun Body: Heart

FOCUS: I share my world with those I love


THE PERSONAL SIGNS
Aries (3/21 – 4/20)
August brings fun and creativity. If you love what you do, keep creating; music, dance, art, anything that allows you to open your heart and do what you love. This will earn you a bow.
Taurus (4/21-5/21)
August brings out your excellent sense of humor, which most people don't often get to hear. Romance is high and alive. You won't be spending too much time alone over this next year unless you want to. Time to turn your home into some income property. Create a workshop, or host a class.

Gemini (5/21-6/20)
At Augusts end you gain a bit of luck. Change comes at the eleventh hour, and whatever you've invested your time and money in begins to pan out.
Cancer (6/21-7/22)
As we move into August we could have a brand new intimate partner. If you're single, that won't be the case for too much longer. August helps you resolve matters and find a way to work it all out. If you let others know they are valued and supported, all should work out nicely.

Leo (7/23-8/22)
At month's end and as August opens, the light spotlights your relationships. For better or for worse, you'll have the information you need to make a decision you've been putting off. Stay on your toes to guard against being taken advantage of. Listen to your instincts, Leo. What you really have to do now is trust the Universe.

Virgo (8/23-9/22)
August brings good times, but you need to watch your weight over this next year, Virgo. A romantic secret may emerge on a collision course around the 4th. If you're looking to make a change, it could happen by month's end.

Libra (9/23-10/22)
August brings a new love, perhaps an on-line romance. Just don't give away your dark secrets until you get to know this person much better. You may find a friend wants you to partner in business at the Pisces Full Moon. Just check the facts and watch your step. Any agreement reached is not apt to wear off quickly.

Scorpio (10/ 23-11/22)
Early August is the time to have any conversation you've been putting off. Make coffee, hover around the kitchen, and work it out. Anyone who challenges your authority at the Pisces Full Moon will feel like they've awakened a sleeping dragon. You're willing to fight as long as it takes, especially if you know you're right.

Sagittarius (11/23-12/21)
August brings messages from a distance, but you won't have to look too far for a warm hug. The good you've done for others will be returned to you, and just when you most need it.

Capricorn (12/22-1/19)
This time they won't come back. August brings the need to handle finances, inheritances, and tax matters. If you're challenged, you're more that prepared to cause a scene. Intimacy problems with your partner need to be discussed, as you have been uncomfortable with arrangements for a few months now. You feel a bit uneasy and restless at month's end.

Aquarius (1/20-2/18)
August turns up the heat in romantic relationships. If you're attached, be careful not to make your partner jealous. Otherwise, look to mid-month to a very attractive, sexy challenge. You won't be certain if it's real until after the 29th, so just lay back and enjoy.
Pisces (2/19-3/20)
August brings a buffet of new admirers, all of which have an interesting accent or tons of good stories. You may have done quite a bit of arguing last month, but taking a stand is exactly what was needed. Now you're amazed at how much others are at least willing to try to see your point of view.
©2015 Visions of Reality
All Rights Reserved