---

LOOKING BACK at the year 2015 – it was a place for several important endings that began in 2012. One was the end of an era when the seven Uranus/Pluto squares finally ran their course, ending in March, 2015. Another was when Saturn finished its travel through Scorpio in September, taking us from secrecy, lies, darkness, and deceits into the bright fire sign of Sagittarius, representing freedom, Light, and world consciousness. Although we are incredibly thankful that these alignments are finally behind us, we remain grateful for the many adjustments and transformations that have occurred.
LOOKING AHEAD TO 2016
The big three Pluto, Uranus, and Neptune remain stable, with no sign changes in 2016. Pluto remains in Capricorn – creating changes in government and corporate structures, until 2023; Uranus remains in fiery and willful Aries until 2018; Neptune, the ruler of drugs, medicine, and mystery, remains in healing Pisces until 2015.
Saturn remains in Sagittarius all year, which emphasizes religious convictions and zealotry that has led to horrid violence. Those who were born in 1927-1929, 1956-1959 and 1985-1988, are in the middle of experiencing the joys and limitations of their Saturn return.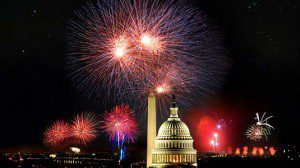 HERE ARE A FEW PREDICTIONS FOR 2016
The rest of my lengthy predictions are in the on-line magazine Psychic Visions Plus.
The Republicans will retain a majority in the House of Representatives, but the Democrats will retake the Senate, though fall far short of the 60 seats needed to enjoy a super majority. The result will be more gridlock, however that's a 2017 issue.
President Obama will continue to go around the Congress with a number of Executive Orders, but the Supreme Court will uphold the illegality of his Order on Immigration. He will also not be able to successfully close Guantanamo Bay before his term in office is over.
ISIS will continue to wreak havoc in the Middle East and the world, despite increased bombing by the U.S. and its allies, and the U.S. will get drawn further into the battle. ISIS may lose land, but their global influence will increase, as will terrorist activities outside of the Middle East, including here in the U.S. because of Putin, there will be no leadership change in Syria.
Russia's global influence will continue to grow, as Putin aggressively props up the Assad regime and works to counteract against the U.S. and its allies in the fight against ISIS. Tensions with NATO and Turkey in particular will increase, but Putin will stop short of provoking any military confrontations.
The U.S. economy will continue to grow at a modest rate – in the 2% to 3% range, and inflation will remain tame. This modest growth will allow the Fed's to tighten 3 times, but these will be small 0.25% increases and the Feds's overall stance will tend to keep the rates down.
The continued strength of the U.S. dollar (as European and Asian Central banks remain accommodative in their monetary policies), and the continued weakness in the price of oil, aided by new supply from Iran coming on the market, will continue to hurt profits of U.S. big oil companies and will put a cap on the stock market. The market will be down 2% – 3% for the year.
The Rio Olympics will be plagued by problems, in part a result of the political and economic turmoil plaguing the Brazilians. It will go down as the most poorly run and executed Olympics games in history.
Spoiler: The Patriots will make it two in a row, overcoming all of their injuries and beating the Cardinals in the Super Bowl, however it is shadowed by an assassination attempt on one of the player's life.
Golden State will easily repeat as the champions of the NBA, and Alabama will beat Oklahoma for the college football national championship.

January Hot Days:
Jan. 5th – Mercury retrogrades – in Aquarius
and back into Capricorn through Jan. 25th
Jan. 9th – Venus and Saturn conjunct
Jan. 17th – Mars trines Neptune
Jan. 20th — Sun moves into Aquarius
Happy New Year! Let's take a look at the Cosmos and see what January of 2016 holds. The start of this New Year of 2016, with the Sun in Capricorn is a year of endings and completions; — a #9 = endings; take 2016 = #9. However, this year, the Sun is at 10 degrees Capricorn at midnight, which equals a 1, so welcome to a year of new beginnings as well. Time to let go of the past, put your sadness behind you and be willing to embrace new beginnings. Jupiter in Virgo conjuncts the Moon on New Years Eve and day, bringing extra bounty and abundance, however, with Saturn in Sagittarius, you will have to work hard for it.
The Moon moves into balancing Libra late New Year's Day to begin the year, so it is a gracious and harmonious start to 2016. The planet Mercury moves into friendly Aquarius on New Year's Day, but it is also in it's Storm, retrograding on January 5th. It's time to take care of phone calls, emails, or other scheduling and communications to make sure your plans for the month are on schedule.

On Saturday, January 2nd, the Moon is in its quiet void-of-course phase all day, and it's a better time for returning holiday purchases for exchange than it is for buying new items. Still, Saturday is a social day, but go at an easy pace.
Mars moves into Scorpio on Sunday and travels in and out of Scorpio all the way until August 2nd. Normally Mars spends about six weeks in each sign, but because the warrior planet turns retrograde in Sagittarius from mid-April through June, extra attention from aggressive Mars requires you to look at your intentions throughout summer. Scorpio has to do with power, sexuality, elimination, deep emotions, taxes, death and intense research. Be willing to go to your emotional depths, that vulnerable place within, to determine where you get in your own way.
On Sunday, January 3rd, there's a Moon/Mars conjunction in Scorpio that can pollute the emotional waters because your reactions will be passionate and intense, and whatever you do will come from a sun-conscious reaction rather than thinking things through.
Although being informed is a key ingredient to success, in the end it is not the weather or the road you walk that determines your journey, but rather the actions and decisions you make along the way. Look to see if your actions and your values are working in alignment. When you say you value one thing, but your actions go in a different direction, you are not in true balance. However, this extra long pass through Scorpio (and later philosophical Sagittarius) gives you a chance to make changes and focus on your actions and intentions. Make the new adjustments; let it happen, because you will just make your life harder if you don't. I promise you, the Universe will step in and you will get realigned anyway!
Mercury, the first planet out of the gate, turns retrograde on the 5th in the early degrees of Aquarius and will then move backwards into Capricorn on the 9th. Because Mercury corresponds with our communication and mental processes and Aquarius focuses on what's new and upcoming, this is a time when you have every intention of keeping your New Years Resolutions! Unfortunately, there's a better than average chance that you'll change your mind, because mercury will move back into Capricorn.
Begin by looking to see where you can create win-win environments in your life. Aquarius is good for exploring new friends, groups and organizations. Remember, you will want to wait until after Mercury turns direct on the 25th before making commitments.
The Moon moves into Sagittarius on Wednesday and Thursday, uplifting your spirits and calling for some fun. Jupiter turns retrograde on Thursday evening until early May, so you can start to work on big projects in a quieter way, knowing that they will come out into public bigger and more vibrant after May 9th.
Don't look to Jupiter to save you at this time, because, even though it's the good-luck planet, it's in the weak sign of Virgo. Jupiter retrogrades on January 7th, which means that for the time being it's better to rely on hard work rather than luck.
The Capricorn New Moon is on Saturday the 9th. Pluto in Capricorn is closely tied to this earthy new moon. Pluto advises you to let go of that which you no longer need so that you can create a void, bring in new thoughts, and be more powerful. Think of Archangel Michael taking his sword to clear away anything that gets between you and your connection to the one source of all that is. You may need to make a down-to-earth plan with all this Capricorn energy, stay focused, and don't just wing it and see what happens. This once a year power alignment has been held in Capricorn since 2008. Even though it's only a one-day meeting, the theme of domination by force should be taken very seriously. Watch what happens in World events around that time.
Mercury moving backward in Capricorn is a time to be brutally honest with yourself because Capricorn is cut and dried, and doesn't do excuses or "I'm sorry." The good news is that this time of mental reflection is only temporary because mercury will be back in Aquarius mid-February.
Another interesting aspect of this moon of new beginnings is the alignment of Venus and Saturn in risk-taking Sagittarius. Although Venus is associated with marriage, this combination is better for business relationships than your personal love life. Make a long-term plan for conservative expansion. Put constructive effort and networking into relationships that can develop into future projects. Remember that Mercury is retrograde until January 25th, so create the general idea, make notes, and save the "carved in stone" details for later.
With five planets in earth signs, it's not a time to begin anything new or to make a fresh start, because the energy is moving slower than molasses. Just take a deep breath, work through it, and wait to see how the celestial winds are blowing next month.
Wednesday is exciting, expansive and visionary. Depending on how you look at it, January 13th can help you ground your dreams into reality. The moon in Pisces helps you open intuitive abilities and to practice compassion for people as well as your animals and pets. The energetic sun is in a harmonious aspect to generous Jupiter, and this favors doing something big. But the clouds can roll in with a difficult square with Pisces and the Virgo/Saturn aspect – creating a T square. These two conditions occur on the same day so the yellow caution light is blinking, and can bring up some past issues. Because this all comes together while we are moving through the sign of Capricorn, the ruler of government, corporations, and heads of state, this indicates a significant political resignation or overthrow. For us little guys, it brings in a time for inner reflection.
Be sure to do something physical on Friday and Saturday under an "I have to move my body" Aries moon. Walk through the mall, go out dancing, or perhaps shovel some snow.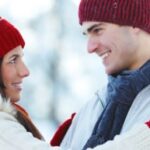 Enjoy the sensual pleasures of life at the beginning of the week, but you also want to accomplish mundane projects under the Taurus moon on Sunday and Monday. There is a minor challenge on Sunday evening between Venus and Jupiter. The issue revolves around where you took on too much and then various small details started falling through the cracks. Before saying yes to the next project, make time to clean up or complete the existing projects. Two trines, a new sign for Venus, and a Full Moon makes the week of January 18th very busy. Mars and Neptune make their first trine of 2016 in their home signs of intuitive and deep thinking Scorpio and inspirational Pisces. This window of opportunity continues through Tuesday. In the physical body, this combination is associated with lower back, adrenals, and nervous system, so be kind to these parts of your body now. Go easy and take a rest when needed.
Monday the 18th (Martin Luther King, Jr. holiday in USA) has helpful planetary aspects all day, so it is a great day to share your thoughts and ideas with people. The mental pace picks up on Tuesday and Wednesday under a talkative Gemini moon. Tuesday is slightly more difficult as your emotions will feel as if they are being ignored so allow quiet time somewhere in your busy day to support emotional wellbeing.
Wednesday, January 20th brings an energy shift when the Sun moves out of practical Capricorn and into electrifying Aquarius. The intellectually gifted and emotionally challenged energy of Aquarius moved onto the front burner for most of February. Before Mercury turns direct on the 25th some secrets may come bursting out of a hidden closet. There aren't a lot of laughs when Venus moves into Capricorn on the 23rd, but that's okay. When Venus is in Capricorn it's not about fun, it's about getting serious with love, money, and commitment. This sobering influence continues through mid-February.
After the Sun moves into Aquarius on Wednesday, your brain moves into high gear. Take care of your nervous system during this highly charged time. Friday is the build up to the full moon and this week's theme of making space for emotions in a mentally charged week is strengthened. The mental energy is impossible to ignore, but do create space for your emotional care, even if it is only to sneak away for a quiet lunch.
Through the clouds the Light of the Leo Full Moon arrives on Saturday the 23rd. This playful Full Moon brings a beam of light that will offset the heaviness of the Capricorn influences, making it feel like fun to wind down and sign off on projects, and bring into your life some happy conclusions.
The energy of this Full Moon funnels to your emotions. In Leo, you get the drama kings and queens on the lower level and warm-hearted, creative leadership in the higher vibrations. Watch Donald Trump with his assertive natal Mars in Leo to see how he is activated by this Full Moon. The trick of this energy is to keep your heart open, yet hold a sense of cool detachment so that you do not get sucked into emotional soap operas.
"Mostly harmless," is a good description of the week of January 25th through month's end. You can bring your creative, higher ideals into the world using your leadership skills. It is not enough to have a great idea and think someone else should do the work; instead, take responsibility by bringing your brilliance to the world. Another plus is that this bright energy will continue into summer as expansive Jupiter aligns with the spiritual destiny North Node in practical and hard working Virgo.
The Mercury retrograde period comes to a close on Monday, which means that we can get back to keeping our New Year's resolutions, and communication and transportation issues will get back to normal. A large opportunity is available to those who are willing to combine creativity, leadership, big ideas, and pragmatic hard work.
Don't pack your schedule too tightly early this week and allow extra time for traffic problems. Although this retrograde communications breakdown cycle is complete until the next one on April 28th, the "shadow period" before everything gets fully moving is not until mid-February. However, it is good news that stalled projects and ideas that fell to the back burner of your life as January opened, start to get moving again this week.
The Virgo Moon on Tuesday and Wednesday will help you get a lot of work accomplished if you are systematic and organized. These are also good days for getting or working with your pets, natural healing including herbs, massages, or enjoying a purifying sauna. The final days of this week are back under a social Libra moon. You can be assertive, yet diplomatic, in your conversations on Friday, with what can be called the velvet-covered glove.
Friday is the better social evening and Saturday is the better time to be with someone you trust in an intimate way. Pay attention to dreams or meditate early Saturday morning as graceful Venus makes harmony with psychic Neptune. It is a soft and gentle morning time. The only challenge to Saturday is not really a challenge at all. The Moon is in its introspective void-of-course phase all day until it enters emotionally intense Scorpio in the evening. This makes Saturday a better day to complete existing projects or to beautify your home, rather than doing anything dramatic or emotional. Saturday evening is best spent with those who are very close to you.
The month ends with the Moon in it's last quarter, in the sign of emotionally intense Scorpio. When the Moon is at the last phase, you are challenged to consolidate your energy before the New Moon on February 9th. Finish projects started earlier in the month. There is a mental and traffic challenge on this last day of January, as the transportation and communications planet Mercury makes a ninety-degree square aspect to the tornadoes and earthquake planet Uranus. Impatience in traffic and resulting accidents is one interpretation of this energy.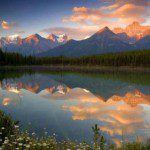 A higher perspective urges you to open your mind to innovative new possibilities, take chances and be daring. Think outside the box, climb the ladder, walk to the edge of the diving board, take a deep breath, and jump…onto your road to success, fulfillment, and abundance.