Newsletter — GEMINI 2016

AFFIRMATION
New experiences keep my mind and body happy, healthy, and balanced

MEDITATION
THE ROSE OF SUMMER

Every heartbeat is God's name to me. Every breath of life is ecstasy. Every night is bliss and I awaken in your company. Then dawn plays a symphony revealing to me my personal reality. Every life is a living God to me. Every thing is an expression of God's personality. Every kiss is God's romance and every love is embedded in God's originality.
I hear, breathe, sing and speak of God. Each day your plan reveals it's universal truth. From the past to the future, connected, is how each day shall be. Speaking thy name, I will dwell on you eternally.
YOGI BHAJAN
May God grant me Health, Protection and Guidance.

The Sun has entered GEMINI
The transit of the Sun through airy GEMINI brings you face to face with the principle of duality. You can divide the world in half, making contradiction the norm, or expand your mental horizons to synthesize several approaches simultaneously. Choose this latter path during the phase of the Twins. By elevating your intellectual standards of higher knowledge and honest communication, your consciousness taps into new veins of rich ore. Exult in the exploration of reading, writing, short travels and scientific inquiry. By placing an emphasis on wit, good humor, and the potency in your voice and hands, this cycle can sate your curiosity and let the creative genie out of the bottle.

You sparkle and shine in the spotlight this month, Gemini Step out with confidence and pursue your dreams, Bright ideas and new directions are featured, but back up your sudden impulses with facts, and balance your far-reaching optimism with reality. If in doubt, seek advice from a friend or professional.
If you have something important to start, the New Moon in Gemini on June 4th is the perfect time to begin. This new project connects you with intriguing, but serious minded people. Be cautious with investments and spending, and resist the pressure if you are asked for a loan or donation. At the Summer Solstice Full Moon at 29 degrees Sagittarius, something comes to completion as you move into your new life and release the past.

From: Medicine Cards by Sams & Carson, published by Bear & Co.

ANIMAL: THE DOG
DOG: Loyalty
Dog – you are so noble,
Until the bitter end,
Your medicine is the teaching,
Of true and loyal friends.
All of the Southwest and Plains Indian tribes had Dogs. These noble animals would often give warning signals of approaching danger. They helped in the hunt and were a great source of warmth on long winter nights. Since the canine tribe has many breeds, early Indian Dogs were usually half-wild. This wilderness, however, never divested the owners of their Dogs' innate loyalty.
Dog has been considered a servant of humanity throughout history. If a person carries Dog medicine, he or she is usually serving others or humanity in some way. Here you will find the charity worker, the philanthropist, the nurse, the energy healer, the counselor, the minister, the soldier.
Dog was the servant-soldier that guarded the tribe's lodges from surprise attack. Dog is a medicine that embodies the loving gentleness of best friend and the half-wild protector energy of territorial imperative. Like Anubis, the jackal dog protector of Egypt, Dog is a guardian. Throughout history, Dog has been the guardian of Hell, or when mothers were cooking or in the fields. Dog honors its gifts and is loyal to the trust placed in its care.
In examining dog medicine you may find that you have fond personal memories of owning and loving Dog as a pet. The message that Dogs are trying to give you is that you must delve deeply into your sense of service to others. Canines are genuinely service-oriented animals, and are devoted to their owners with a sense of loyalty that supersedes how they are treated.
If a Dog has been yelled at or paddled, it still returns love to the person who is the source of its bad treatment. This does not come from stupidity, but rather from a deep compassionate understanding of human shortcomings. It is as if a tolerant spirit dwells in the heart of every canine that asks only to be of service.
You can also see when Dogs have had the loyalty beaten out of them. They cower and cry at the slightest look of disapproval, but this is not their normal nature. Some varieties of Dogs have even been turned against their natures to become brutal and vicious. Out of a sense of service these breeds have adopted the attack oriented desires of their owners. They carry an altered genetic memory of what service means if they are to be approved of by their masters.
Dog medicine in June of 2016 asks you to look at how readily your sense of loyalty is countermanded by your need for approval. There are several questions you need to consider, depending on the situation about which you are asking.
Have I recently forgotten that I owe my allegiance to my personal truth in life?
Is it possible that gossip or the opinion of others have jaded my loyalty to a certain friend or group?
Have I denied or ignored someone who is trying to be my loyal friend?
Have I been loyal and true to my goals?
Reclaim the power of loyalty to Self and self-truths. Become like the Dog, be your own best friend.
CRYSTAL: Pearl, Tiger eye


PEARL — This gift from the sea brings tears to those who receive it. The pearl, as a standard jewelry piece and lovely as it is, reminds us of the oyster and other sea creatures. We have loved many products of nature and have destroyed nature in the process. Pearls are formal, correct and always beautiful.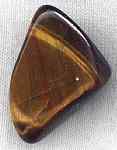 TIGER EYE — A variety of quartz. Beneficial for spleen, pancreas, digestive organs and colon. Emotional behavior and enhances connection with personal power and will. Creates grounding and centering. Helps soften stubbornness. Enhances clear perception and insight. Slightly masculine energy.
RUNE of the Month – Kano
Fire – The Torch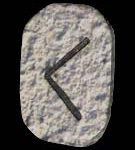 OPENING — renewed clarity – receive higher knowledge

This is the Rune of opening up, of renewed clarity, of dispelling darkness that has been shrouding some part of your life. You are free now to receive, and to know the joy of non-attached giving.

Kano is the Rune of the morning of activities, of seriousness, clarity and concentration, all of which are essential at the beginning of work. The protection offered by this Rune is that the more light you have, the more you practice your spiritual meditations, the better you can see what is trivial and outmoded in your personal life, stemming from your childhood  pre-conditioning.

In relationships, there can be a mutual opening up. You may serve as the trigger, the timekeeper, through your awareness, that the light of understanding is once again available to you both.
Recognize that, while on the one hand you are limited and dependent, on the other you exist at the perfect center where the harmonious and beneficent forces of the universe merge and radiate.    You are that center.   Simply put, if you have been operating in the dark, there is now enough light to see that the patient on the operating table is yourself!
In this time of the Gemini energies 2016 – one can expect a darkening of the  light in some situation or relationship. A friendship may be dying, a partnership or marriage, some aspect of yourself or your work, an old way of being needs to be let go of, because it is no longer proper or valid for you. You are being asked to recognize that failure for you to face up to this death consciously would constitute a loss of opportunity. Kano is one of the Cycle Runes, and it can point to an inner death of a way of living,  because it has been now invalidated through your personal spiritual growth.

So be prepared and willing to give up gladly the old, and to live for a while feeling empty. Spirit cannot enter a vessel that is full and running over. Wait! Have patience! Develop your inner stability, not allowing yourself to be seduced by the momentum of old ways, but instead, wait for the new.  Know in your heart at all times that the NEW will become illuminated in its proper time.
Don't be afraid to make the leap or take the chance.

Ammachi comes to New York City on July 1st – 3rd and to Washington, DC July 8th, and 9th 2016.  She will be at the Javits Center, North — at 11th Ave, and 40th St in New York and at the Crystal City Marriott in DC. Her programs are free. Prepare to welcome Her and do your best to be in Her presence at this time. She is a true Avatar and brings our hearts to the feet of God. For Details, Information, and Schedule, click here

WEEKLY WORLD-WIDE MEDITATION
This has always been the section for Healing Requests. Through the power of group prayers, healing take place spontaneously. You can be of help to many others, as well as your loved ones, with one minute of silence at 7:30 pm EST every Sunday evening anywhere in the world. With a prayer for the recovery of health, universal energy is sent out to any and all who send in their prayer request. What is needed is the name and birth date of the ill person, along with a diagnosis, if possible. What are you asking to be lifted? When you place your request in the Healing Circle of Light—located in our Prayer Room, – know that as soon as you make your Prayer request and Healing request – you will begin to see positive results!
(We have had thousands of responses. Keep the Prayers going for all concerned!)
STARGAZING FOR GEMINI 2016
Discover the secrets of your Astrological Sun Sign, Moon Sign and Rising Sign
and read them all together, for monthly guidance and direction.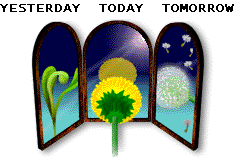 GEMINI
June 4th brings a New Moon in Gemini brings a fantastic time for property matters and real estate. If you are thinking of moving into a new home, now is the time.

The June 20th Full Moon in at 29 degrees Sagittarius on the Summer Solstice brings the time of completions, personal as well as universal. It could be sad and/or hectic for a few days, but then you can expect emotional peace. This is a cycle of up to 6 months.

GEMINI: Polarity: Masculine Sign: Cardinal Element: Air
Planetary Rule: 7th House/Mercury Body: Arms, Hands, Lungs, the Nervous System

FOCUS: I share through my mind and written word!

THE PERSONAL SIGNS

Aries (3/21 – 4/20)
June makes you a bit chatty. You always have the gift of gab, but please allow others to express themselves, too. You could be teaching or learning something new as well.

Taurus (4/21-5/21)
June brings a time when you can actually sit at home and put your feet up. It's been a long time, Taurus. An argument with your lover could become very serious. Don't allow your temper to get away from you. You are well organized but some financial matters could be difficult to pull off now.
Gemini (5/21-6/20)
June brings a strain on relationships, which could be trick now. Financially you are battling both confusion and roadblocks. Don't panic and don't try to settle anything until after the 20th. If you need to make a sound choice, expect the information to arrive in a very strange manner.

Cancer (6/21-7/22)
June has got to be your favorite time of the year. You'll spend a lot of time with family, friends, and loved ones which will be especially entertaining, not to mention affectionate.

Leo (7/23-8/22)
June brings a very busy time for you. You are focused on making money, and you know you have to strike while the iron's hot. Your love life seems to be carrying a very urgent note at the Summer Solstice. If you know you've done everything you can to make it work, it could be time to split the scene. Since you are known for playing for keeps, don't say anything you may regret.
Virgo (8/23-9/22)
June brings some favorable answers if you've been trying to figure out how to afford this trip you've planned. Showing affection to one you love could be a bit difficult now, especially in public. That raise you're waiting for could come to you anytime between the 12th and month's end. Sounds like congratulations are in order.

Libra (9/23-10/22)
June brings time with playmates and your children. There's lots of fun and you won't be bored. If you and your loved ones don't see eye to eye, put matters on hold until July, when facts become clear.
Scorpio (10/ 23-11/22)
June brings Mars in Scorpio and all types of passion. Don't aim this at someone you're not really interested because they won't notice. Time to be fair, Scorp. If you feel a pull between spending and saving, try a little of both. Moderation is key now.


Sagittarius (11/23-12/21)
June is electric and unpredictable. Watch out for jealousy and possessiveness. Spontaneity is the only way to go because you don't want to miss anything. When have you – ever, Sag?

Capricorn (12/22-1/19)
June brings a busy time where you'll have to be on your toes. No matter what task you're given, you'll handle it – and if you need to multi-task, that will come easily as well. You could attain an award or make a name for yourself in June. Congrats!
Aquarius (1/20-2/18)
June brings a time where you may not get much sleep, but you're sure to have a great time. Your brain is amused and your body is active. It's great feeling alive to the fullest. Expect some money problems with your children. If they're in a bad spot, you may want to bail them out. On the other hand, if it's not the first time, it may be time for some tough love. Take care of yourself first, Aquarius.
Pisces (2/19-3/20)
June brings visitors, cook-outs and family reunions. The opportunity for you to work from presents itself at month's end. Hey, this could solve a lot of your problems. Think about it, Pisces!
©2016 Visions of Reality
All Rights Reserved