Newsletter — GEMINI 2015

AFFIRMATION
I learn most when I share my knowledge with others

MEDITATION
THE ROSE OF SUMMER

Every heartbeat is God's name to me. Every breath of life is ecstasy. Every night is bliss and I awaken in your company. Then dawn plays a symphony revealing to me my personal reality. Every life is a living God to me. Every thing is an expression of God's personality. Every kiss is God's romance and every love is embedded in God's originality.
I hear, breathe, sing and speak of God. Each day your plan reveals it's universal truth. From the past to the future, connected, is how each day shall be. Speaking thy name, I will dwell on you eternally.
 YOGI BHAJAN
May God grant me Health, Protection and Guidance.


The Sun has entered GEMINI
The transit of the Sun through airy GEMINI brings you face to face with the principle of duality. You can divide the world in half, making contradiction the norm, or expand your mental horizons to synthesize several approaches simultaneously. Choose this latter path during the phase of the Twins. By elevating your intellectual standards of higher knowledge and honest communication, your consciousness taps into new veins of rich ore. Exult in the exploration of reading, writing, short travels and scientific inquiry. By placing an emphasis on wit, good humor, and the potency in your voice and hands, this cycle can sate your curiosity and let the creative genie out of the bottle.

You sparkle and shine in the spotlight this month, Gemini Step out with confidence and pursue your dreams, Bright ideas and new directions are featured, but back up your sudden impulses with facts, and balance your brillant optimism with reality. If in doubt, seek advice from a friend or professional.
A close relationship could reach a turning point at the Full Moon is Taurus on May 18th. But a chance encounter at month's end could spark a whirlwind romance or an instantaneous friendship with a soul mate as Venus in Cancer connects you with intriguing, but serious  minded people. Be cautious with investments and spending, and resist the pressure if you are asked for a loan or donation. All that will change at month's end when you could earn a raise, bonus, or promotion, and/or receive a long-awaited payment or settlement.

From: Medicine Cards by Sams & Carson, published by Bear & Co.
ANIMAL: THE BUTTERFLY
BUTTERFLY: Transformation
Butterfly…that flutters
In the morning light
You have known many forms
Before you e'er took flight.
The power that the butterfly brings us is akin to air. It is the mind, and the ability to know the mind or to change it. It is the art of transformation.

To use Butterfly medicine, you must astutely observe your position in the cycle of self-transformation. Like Butterfly, we are always at a certain stage of our soul growth and life activities. You may be at the egg stage, which is the beginning of all things. This is the stage in which an idea is born, but has not yet come into form. The larva stage is when you decide to create this idea and bring it into form in the physical world. The cocoon stage involves going within , doing or developing your project or idea, or changing an aspect of your personality. The final stage of transformation is leaving the chrysalis and emerging through birth. This last step involves sharing the colors and joy of your creation with the world.

If you look closely at what butterfly is trying to teach, you will realize that it is a never-ending cycle of self-transformation.
The way to determine where you are in this cycle is to ask yourself:
Is this the egg stage? Is it just a thought or idea?
Is this the larva stage? Do I need to make a decision?
Is this the cocoon stage? Am I developing and doing something to make my idea a reality?
Is this the birth stage? Am I sharing my complete idea?
By asking yourself these questions, you will discover how Butterfly is relating to you at this moment. When you understand where you are, the symbol can teach you what to do next to continue in your cycle of self-transformation. If you have found the position though which you are cycling, you will see the creativity of the Butterfly.
Using the air, or mental powers, of this medicine is done with ease. As an example, if you have been feeling exhausted and have asked how to heal your fatigue, take notice of the colors to which you have been drawn to lately. Does your body feel better in green? Could this mean that you need to eat more green vegetables, or improve your career skills to earn more money? This type of awareness is an inspiration from Butterfly medicine.
Butterfly can give clarity to your mental process and help you to organize the project you are undertaking, as well as assist you in finding the next step for your personal life or career. The main message to be obtained during the time of the Aries energies is that you are ready to undergo some type of transformation.
Allow the change to come. Butterfly represents courage, which is always needed to change your reality or complete any creativity process. It is a totally different world outside of the cocoon, where the known realities of the chrysalis no longer apply. Let go of the past and begin to spread your wings. The new world you have entered demands that you use your new-found wings and fly!

CRYSTAL: Pearl, Tiger eye


PEARL — This gift from the sea brings tears to those who receive it.  The pearl, as a standard jewelry piece and lovely as it is, reminds us of the oyster and other sea creatures. We have loved many products of nature and have destroyed nature in the process. Pearls are formal, correct and always beautiful.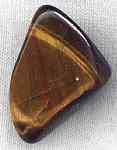 TIGER EYE  — A variety of quartz. Beneficial for spleen, pancreas, digestive organs and colon. Emotional behavior and enhances connection with personal power and will. Creates grounding and centering.  Helps soften stubbornness.  Enhances clear perception and insight. Slightly masculine energy.

RUNE of the Month – Isa
Ice – Freezing Rain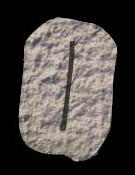 STANDSTILL — That Which Impedes — Ice
Isa represents the Rune that focus on the winter of the Spiritual part of life. You may find yourself entangled in a situation to whose implications you are, in effect, blind. You may be powerless to do anything except surrender, submit, even sacrifice some long-cherished desire. Be patient for this is the fallow period that precedes a rebirth.
Positive accomplishment is unlikely now. There is a freeze on useful activity, as all of your plans are on hold. You may be experiencing an unaccustomed drain on your energy and wonder why. The chill wind is reaching you over the ice flows of old outmoded habits.
Trying to hold on can result in shallowness of feeling, a sense of being out of touch with life, out of phase. Seek to discover what it is that you are holding onto that keeps this condition in effect, and let it go. Shed, release, and cleanse away the old. That will bring on the thaw. Usually Isa requires a sacrifice of the personal, the I.
Yet, there is no reason for anxiety. Submit and be still. What you are experiencing is not necessarily the result of your actions, your habits, but the conditions of the time, against which you can do nothing. What has been full must be empty. What has increased must decrease. This is the way of heaven and earth. To surrender is to display courage and wisdom.
During this time do not expect to rely on help or friendly support. Exercise caution in your isolation, and do not stubbornly persist in attempting to work your will. Remain mindful that the seed of the new is present in the shell of the old; the seed of unrealized potential, the seed of good. Your conduct now will bring the new fruit to ripeness, or cause it to rot on the vine. Trust your own process, your Blessed Higher Self, and watch for the signs of Spring that will eventually come. (Possibly by mid-August)

Don't be afraid to make the leap or take the chance.

WEEKLY WORLD-WIDE MEDITATION
This has always been the section for Healing Requests. Through the power of group prayers, healing take place spontaneously. You can be of help to many others, as well as your loved ones, with one minute of silence at 7:30 pm EST every Sunday evening anywhere in the world. With a prayer for the recovery of health, universal energy is sent out to any and all who send in their prayer request. What is needed is the name and birth date of the ill person, along with a diagnosis, if possible. What are you asking to be lifted? When you place your request in the Healing Circle of Light—located in our Prayer Room, – know that as soon as you make your Prayer request and Healing request – you will begin to see positive results!
(We have had thousands of responses. Keep the Prayers going for all concerned!)

STARGAZING FOR GEMINI 2015
Discover the secrets of your Astrological Sun Sign, Moon Sign and Rising Sign
and read them all together, for monthly guidance and direction.
GEMINI
The June 2nd brings a Full Moon in Sagittarius brings a time when being unrealistically cheerful will be a lot easier than looking your problems straight in the face, and trying to solve them. Although things may not seem too pretty right now, it is crucial to stay in reality because anything else will produce quite a mess.
The June 16th New Moon in at 28 degrees Gemini brings the beginning of a two-week growth period. This time is like a conference call where everyone is of the same mind. The Summer Solstice joins the fun two days later, so treasure the warmth and brightness coming into your life.
Mercury remains retrograde through June 11th
GEMINI: Polarity: Masculine Sign: Cardinal Element: Air
Planetary Rule: 7th House/Mercury Body: Arms, Hands, Lungs, the Nervous System

FOCUS: I share through my mind and written word!


THE PERSONAL SIGNS
Aries (3/21 – 4/20)
June is the time to visit friends and family in far, distant places. At least take the time to plan the trip. Commitments never have been your thing, but you may change your mind around the 6th and shock everyone, Aries!
Taurus (4/21-5/21)
June brings a time when you could be MIA, as love, sex, and intimate encounters is how you want to spend your time. Children will have your attention as well, in a big way. It's perhaps either a pregnancy or a new grandchild.

Gemini (5/21-6/20)
June brings new relationships and you may be attracted to someone in a different city or state. Foreign accents appeal to you as well. Keep your wits about you though, even if you want to be swept off your feet.
Cancer (6/21-7/22)
June is the time when you show everyone at work you're willing to do the job, overtime included. Keep a lid on your spending, but know that your finances are about to improve over the summer.

Leo (7/23-8/22)
June is playmate time, and you feel especially generous to a person of interest. Rather than splurging, why not treat them to an exciting night out or enjoy a weekend spa retreat together. Resist the urge to overdo it though, Leo.

Virgo (8/23-9/22)
June brings home remodeling and sprucing up the rooms. Adding a room, remodeling the kitchen, or painting for a new arrival takes up your time, but you're more than happy to do it. You may be spending time with your significant other, or trying to enliven a past relationship as well.

Libra (9/23-10/22)
June helps you to make your point in no uncertain way. You'll be so charming and funny about it that no one will mind. If you have the urge to shop, take someone along to help you not overspend.

Scorpio (10/ 23-11/22)
June brings the time to further your career by getting together with some higher-ups. All you need to do is present yourself as a hardworking, capable member of the team who is willing to get the job done. If you've been extravagant lately, those bills are piling up in your mailbox. Take the time to work it out.

Sagittarius (11/23-12/21)
June is back to good health month. If you need to change your diet or exercise more, now is the time. If you're seeing someone, time to plan an action packed adventure together. Plan something you've always wanted to do, but never got around to it. Pull out all the stops and enjoy the time.

Capricorn (12/22-1/19)
June brings out your optimism. You have been keeping a secret under wraps to surprise someone close to you. You'll surprise them when they least expect it. It's time to settle up old debts, be it emotional or financial. Just don't get caught in the drama.

Aquarius (1/20-2/18)
June brings interesting new people. Turn your hobby into a money-making enterprise. It's time to get serious about which life path you want to follow. Handle routine repairs and call a pro for anything complex. Make summer vacation plans, update a room, clean closets and get your place in shape. Next month you'll be very busy entertaining.
Pisces (2/19-3/20)
June brings an upbeat attitude that will come in handy soon. If you've been thinking about buying a home or settling down, the answer could come this month. Your luck could be running high, and this may be the time to scratch a ticket. Good luck in everything you desire. June is likely to bring travel plans. Vacation time at a historical destination might please you. If you're single you could meet someone fascinating!
©2015 Visions of Reality
All Rights Reserved