Newsletter—GEMINI 2013

AFFIRMATION
Rewards are earned by hard work, responsibility, and attention to detail

MEDITATION
 Every heartbeat is God's name to me. Every breath of life is ecstasy. Every night is bliss and I awaken in your company. Then dawn plays a symphony revealing to me my personal reality. Every life is a living God to me. Every thing is an expression of God's personality. Every kiss is God's romance and every love is embedded in God's originality.
I continually hear, breathe, sing, and speak of God. Each day Your plan reveals it's Universal truth. From the past to the future, connected, is how each day shall be. Speaking Thy name, I will dwell on you eternally.
Think of Ammachi, and meditate on the pink rose, and the joy of Spring. You are looking at this rose from afar, as something outside of you. But it is within your heart, as is Amma, always! The petals of the rose are slowly opening as you chant your mantras to Amma, opening to receive the golden warmth of sunshine and power from above. There is a light within the heart as well music coming to you from the center of the rose, the flower of Love. The Light from above and the light emanating from the rose blend as one…as you swoon into the bliss of Divine Love.
May God grant me Health, Protection and Guidance.
JUNE brings drastic changes after three eclipses. It's decision and organization time. Based on the Rune (Unknowable) and Animal (Fox) chosen as the vibration – June, 2013 brings endings, decisions, travel, moving, and fast solutions.
The Sun has entered GEMINI
The transit of the Sun through airy GEMINI brings you face to face with the principle of duality. You can divide the world in half, making contradiction the norm, or expand your mental horizons to synthesize several approaches simultaneously. Choose this latter path during the phase of the Twins. By elevating your intellectual standards of higher knowledge and honest communication, your consciousness taps into new veins of rich ore. Exult in the exploration of reading, writing, short travels and scientific inquiry. By placing an emphasis on wit, good humor, and the potency in your voice and hands, this cycle can sate your curiosity and let the creative genie out of the bottle.
From: Medicine Cards by Sams & Carson, published by Bear & Co.

ANIMAL—THE FOX – CAMOUFLAGE
FOX
Where are you?
Under the ferns?
Becoming the forest,
So I can learn?
Are you watching,
Invisible to me?
Trying to teach me?
To become a tree?
Reddy the Fox has many allies in the woodlands, including the foliage, which offers protection and much medicine. Fox is seemingly able to vanish among the lush undergrowth of the forest. This flora is Fox's ally. The ability to meld into one's surroundings and be unnoticed is a powerful gift when one is observing the activities of others.
Another natural gift of Fox is the ability to adapt to winter by changing color, like the chameleon. Its rich, white winter coat allows Fox to blend into the snow when the leaves no longer linger. Fox medicine involves adaptability, cunning, observation, integration and swiftness of thought and action. These traits may include quick decisiveness, and sure-footedness in the physical world.
Fox's ability to be unseen allows it to be the protector of the family unit. If danger arises, Fox is johnny-on-the-spot. Nanih Waiya. Great Spirit in the Choctaw tongue, honors fox with the duty of keeping the family together and safe. This is accomplished through Fox's ability to observe undetected, without making others self-conscious. Fox is always concerned with the safety of family members and is an excellent tailsmen for those traveling far afield.
Fox has chosen to share his energy with us throughout the month of June 2013, so take this as a sign for you to become like the wind, which is unseen yet it is able to weave into and through any location or situation. and you would be wise to observe the acts of others rather than their words at this time. Use your cunning nature in a positive way; keep silent about who and what and why you are observing. In learning the art of camouflage, you need to test your abilities to pull this off.
One test exercise that may be helpful to you is deciding to be invisible. In doing this exercise, you might try to visualize your body as a part of your surroundings, full of the colors of the location you are in. See in your mind's eye yourself moving with stealth and grace, unheeded by others. If you do it right, it works! You can leave a party unnoticed or become as unobtrusive as a piece of furniture, watching the developing drama of the subjects you are studying.
While learning from Fox, you might also gain confidence in your ability to know instantly what will happen next. After observing for awhile, you will become aware of a certain predictability in given situations and be able to quickly make your move. Fox medicine teaches the art of Oneness through its understanding of camouflage. This applies on all levels, from rocks to God. With Fox medicine, you are being asked to see all types of uses for oneness.
Much like the clowns at the rodeo, Fox can keep the raging bull from stampeding a friend or family member. Fox can use silly tactics as a brilliant camouflage move. No one could guess the sly power behind such ingenious maneuvers.
JUNE CRYSTAL: Pearl – Tiger Eye


PEARL This gift from the sea brings tears to those who receive it. The pearl, as a standard jewelry piece and lovely as it is, reminds us of the oyster and other sea creatures. We have loved many products of nature and have destroyed nature in the process. Pearls are formal, correct and always beautiful.
TIGER EYE A variety of quartz. Beneficial for spleen, pancreas, digestive organs and colon. Emotional behavior and enhances connection with personal power and will. Creates grounding and centering. Helps soften stubbornness. Enhances clear perception and insight. Slightly masculine energy.
RUNE of the Month – ODIN — The Unknowable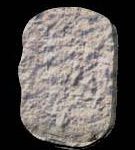 Blank is the end, blank is the beginning. This is the Rune of total trust and should be taken as exciting evidence of your most immediate contact with your own true destiny which, time and again, rises like the phoenix from the ashes we call fate.
Odin can portend a death. But a death is usually symbolic, and may relate to any part of your life as you are living it now. Relinquishing control is the ultimate challenge for the Spiritual Warrior.
Here the Unknowable informs you that it is in motion in your life. In that blankness is held your undiluted potential! At the same time pregnant and empty, it comprehends the totality of being, all that is to be actualized.
With the Blank Rune appearing in June of 2013, the energies will bring to the surface our deepest fears as the problems and results of the lies and cover ups coming out of the White House. Will I fail? Will I be abandoned? Will it all be taken away? Will I make it through this upsetting time? Yet, within that blankness, within the center of our fears, is our highest good, our truest possibilities and all of our fertile dreams.
Willingness and permitting are what this Rune requires, for how can you exercise control over what is yet not in form? Whatever is coming can never arise from the known! Once again, this Rune often calls for no less than an act of courage to be willing to jump into the void of the unknown. June 2013 will surely be lived as an act of faith for many, as Pluto and Saturn wield their dark power to unveil whatever has been hidden.
If Karma represents the full total of your soul vibration and lives thus far, everything you have ever done, the limits on what you are and will become, then it may be useful to see this Rune as the path of karma. Yet, from the spiritual perspective, even the very depths of old karma shift and evolve as you shift and evolve. Nothing is predestined! There is nothing that cannot be avoided. If, indeed, there are matters and secrets hidden by the powers that be, you need only remember, what beckons to you is always the creative powers of the unseen and unknown.
Whenever this Rune appears, take heart. It is the source from which flows the energies for self-change. Know that the work of self-transformation is progressing within the world and within you.
Don't be afraid to make the leap or take the chance.
This has always been the section for Healing Requests. Through the power of group prayers, healing take place spontaneously. You can be of help to many others, as well as your loved ones, with one minute of silence at 7:30 pm EST every Sunday evening anywhere in the world. With a prayer for the recovery of health, universal energy is sent out to any and all who send in their prayer request. What is needed is the name and birth date of the ill person, along with a diagnosis, if possible. What are you asking to be lifted? When you place your request in the Healing Circle of Light—located in our Prayer Room; know that as soon as you make your Prayer request and Healing request, you will begin to see positive results!
(We have had thousands of responses. Keep the Prayers going for all concerned!)
STARGAZING FOR GEMINI 2013
The June 8th New Moon in Gemini brings a time to face the music and get real, which can be painful at times. After this New Moon is the best time of the year to get married, as the marriage will take root and grow stronger.
The June 23rd Full Moon in Capricorn brings a strong phase where you could muster up the courage to change your life's direction. Find a balance between your public image and your private life. There is increased danger or rain and flooding throughout the summer months.
GEMINI: Polarity: Masculine Sign: Mutable Element: Air
Planetary Rule: 3rd House/Venus Shoulders, hands arms, lungs, nervous system
FOCUS: I Think, write, and say.

PERSONAL SIGNS
 Aries (3/21 – 4/20)
June returns your focus to home and family. You could redo several rooms or add a few new touches while rearranging furniture. Be sure to take time to rid yourself of the clutter!
 Taurus (4/21-5/21)
June brings travel, learning, activity in your community, and interest in the world at large. Take a summer class or plan a long trip in the fall. Relationships benefit. You receive good news at month's end.
 Gemini (5/21-6/20)
Gemini's may be making wedding plans or meeting their Soul-Mates. You'll attract many people, some of whom become lifelong friends. June brings focus on you and your life aspirations. Remember with determination and fresh inspiration, anything is possible! Be careful of short-temperedness and impatience at month's end. A lucky financial period begins after the 25th.
 Cancer (6/21-7/22)
Get organized in your work life for the next six months to maximize productivity. June brings you luck as Jupiter moves into your sign for one year. Your main challenge is to decide what opportunities to pursue. Be selective, and choose the best of the best. Be cautious about becoming involved in controversial discussions and someone elses drama.
 Leo (7/23-8/22)
You may become more involved with your children's activities. June brings a time to listen to your intuition, especially concerning finances and friends. Be cautious about mixing money with friendships. Someone may try to take advantage of your generous nature.
 Virgo (8/23-9/22)
Snap up the opportunity to talk with decision makers on the job, where you get noticed. In June someone close inspires you to do your best. You may "pass it forward" and do the same for someone else. Your social and love become the focus at month's end. You also could become involved in a club or organization.
 Libra (9/23-10/22)
June brings a shift with the lucky planet, Jupiter. This benefits you on the job over the next twelve months. Be careful mid-month as you could be drawn into a controversy at work that also affects your family life. You hear of good career developments and could finally get that raise at month's end.
Scorpio (10/ 23-11/22)
June brings a focus on education, and you may take an on-line study course. You could also plan that "dream" vacation or do some world traveling. Relatives and neighbors play a more active role, and you meet new people by getting involved in the community.
Sagittarius (11/23-12/21)
! June puts any financial odds in your favor-as you wisely maintain your funds. Do not boost your spending, but live within your means and begin to save. Someone greatly disappoints you at month's end. Be careful who you trust!
 Capricorn (12/22-1/19)
June shines brightly and offers incentive to fill each day with optimistic enthusiasm. Other people offer you keys to success. Your circle of friends expands, linking you with good fortune. Huge productivity is yours at month's end!
 Aquarius (1/20-2/18)
You have a natural talent for networking. June encourages you to listen to your sixth sense. Dreams prove helpful and meditation frees up your sub-conscious. Jupiter moves into Cancer bringing you smiles and success. Your work life brings opportunities and expansion over this next year. Promise only what you can deliver and strive to be on schedule. Your pet may need a trip to the vet so be aware.
 Pisces (2/19-3/20)
June brings fun and romance. You may expand your family, or someone is expecting a new baby. If a single Pisces, you could meet a life partner over the next few months. Get out and about where you can meet new people and expand your friendship circle.
©2013 Visions of Reality
All Rights Reserved