Newsletter GEMINI 2011
AFFIRMATION
Financial security is my goal.
MEDITATION
Every heartbeat is God's name to me. Every breath of life is ecstasy. Every night is bliss and I awaken in your company. Then dawn plays a symphony revealing to me my personal reality. Every life is a living God to me. Every thing is an expression of God's personality. Every kiss is God's romance and every love is embedded in God's originality.
I hear, breathe, sing and speak of God. Each day your plan reveals it's universal truth. From the past to the future, connected, is how each day shall be. Speaking thy name, I will dwell on you eternally.
Yogi Bhajan
June brings weddings as well as three life-changing eclipses.
The Sun has entered GEMINI
The transit of the Sun through airy GEMINI brings you face to face with the principle of duality. You can divide the world in half, making contradiction the norm, or expand your mental horizons to synthesize several approaches simultaneously. Choose this latter path during the phase of the Twins. By elevating your intellectual standards of higher knowledge and honest communication, your consciousness taps into new veins of rich ore. Exult in the exploration of reading, writing, short travels and scientific inquiry. By placing an emphasis on wit, good humor, and the potency in your voice and hands, this cycle can sate your curiosity and let the creative genie out of the bottle.
From: Medicine Cards by Sams & Carson, published by Bear & Co.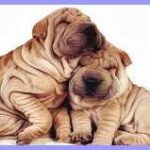 ANIMAL: