NOVEMBER 4 AND 5, 2017

HOLISTIC AND PSYCHIC FAIR
APPOINTMENT SIGN-UP PAGE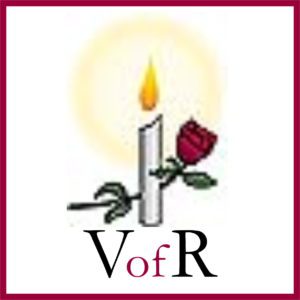 Below the flyer is our list of psychics and body workers.
This is where you will book your pre-appointment.
The Fair is a charity event and your donation is tax deductible.
An e-mail will be sent to you for confirmation.
This is a community event, and for entertainment only.
IF YOU HAVE ANY PROBLEMS WITH THE RESERVATIONS OR WEB LINKS
CALL ELIZABETH AT 215-996-0646
OUR CHARITIES
SATURDAY
THE AMERICAN RED CROSS
FOR HURRICANE RELIEF
SUNDAY
TWILIGHT WISH FOUNDATION
THE DOYLESTOWN CHAPTER
BELOW ARE THE PSYCHICS AND VENDORS WHO ARE PARTICIPATING
IF YOU WISH TO BOOK AN APPOINTMENT FOR SOMEONE
PLEASE CALL Elizabeth Joyce at 215-996-0646
OR SEND AN EMAIL
THE PSYCHICS

FRANK ST. JAMES
Frank St. James is well known for his psychic detective work. Frank has appeared on several of the top psychic TV shows, including The Psychic Detective, The BIO Channel and is also a TV/radio personality. He has worked with the police and FBI for over two decades and is fondly known as a paranormal investigator. Aside from your psychic reading Frank is also an excellent medium—bringing in personal messages from the "other side." . He pinpoints the answer to your questions like a bulls eye. Frank is very popular and books out quickly.
CELESTE
Celeste, a true medium, is related to the Fox Sisters, founders of Modern Spiritualism. She talks to the "other side" but does NOT predict the future. In her readings Celeste carries on the energy her ancestors started by giving honest visits from the "other side" to those truly interested in what lies beyond the Third Dimension. Celeste pays homage to these two remarkable women, who accidentally discovered that they could communicate with the deceased, proving that the Soul indeed does live on. Celeste can work from your photographs.
DANIELLE
Danielle is a gifted psychic and medium who has recently moved to the Doylestown area. Her readings are insightful, healing, and informative. Originally from Maine, she has encountered spirits since birth and has been giving readings for over ten years. She is a proven guide in all aspects of life including love, relationships, business, and healing. She is known for her accuracy, and draws from the positive energies surrounding the soul providing the needed insight.

KAILEI
Kailei Paige is a young Psychic reader and medium. She is a 5th generation psychic and 6th generation medium. At the age of 5 she began to see auras of those around her. In her teens, Kailei would perform readings for her friends and family and realized then how strongly her words could affect those around her. Since then, she has made a dedicated effort to harness her abilities and use them to serve the greater good, for herself as well as her clients. Kailei has given hundreds of readings to people around the world which has changed a lot of lives for the better through the guidance of Spirit, including her own. Today she offers tarot and medium readings. You can choose which at the reading table.
MARY
Enjoy a Psychic Tarot Card readings with Mary. She is  clairvoyant and has been since birth. She has been giving readings in the New York metro area for over twenty five years. Her readings are informative, straight forward, and spiritual. Whether the focus is on romance, relationships, career, or business, her reading will guide you in making your personal decisions. Mary's readings bring clarity to any challenging situations one may be dealing with.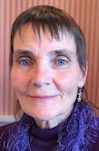 NEKARA
Nekara uses her straight psychic energies as well as Tarot for her readings. She is an energetic healer and gives Reconnective Energy Healing as well. You can pre-book an appointment for either a reading or healing. Nekara is well known on Cape Cod for her accurate and insightful readings. (Nekara also gives "The Reconnection" healing sessions.)
Serafice is a Psychic and Reiki Master Teacher from a long line of spiritual teachers, intuitive and energy workers. She will be providing Tarot Card Readings to help illuminate options, open your mind to new possibilities and shine a light in a direction that might help you be more successful in your life. If you have questions she can provide answers in a down to earth, no nonsense manner offering practical advice from a mystical perspective. (Serafice will also be giving healing Reiki sessions.)
Website: serafice.com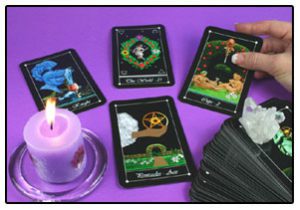 The Psychic reading prices are as follows:
$65.00 for 1/2 hr.
$125.00 for one full hour.
All donations are tax deductible
Sign up for your reading time below – at Paypal
or Call Elizabeth Joyce at 215-996-0646

THE BODY WORKERS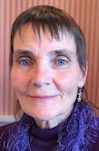 NEKARA is a Reconnection Healer and can also give The Reconnection. (Dr. Eric Pearl) Reconnective healing is a comprehensive spectrum of vibrational frequencies with the power to catalyze spontaneous healings. Embodying universal intelligence that surpasses technique and technology, these frequencies are accessible to those who encounter it, regardless of spiritual orientation or prior experience with healing. Explore new physical capabilities and a profound deeper spiritual connection.
Abundance Exchange = $80.00 a session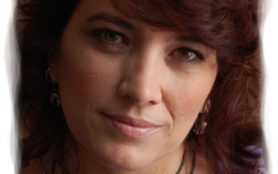 Serafice is a Reiki Master Teacher and Psychic who has worked with reiki energy for the past ten years. Reiki is a non-invasive hands-on modality from Japan that focuses on stress reduction and relaxation to promote healing and balancing within the body * mind * spirit. Sign up for a gentle half an hour treatment to increase your health and reduce your stress while benefiting our wonderful charities.
Abundance Exchange = $60.00 a session
All donations are tax deductible
Sign up for your body work time below – at Paypal
or Call Elizabeth Joyce at 215-996-0646

OUR VENDORS
DoTERRA® with Alyssa Walters — dōTERRA is committed to sharing the life-enhancing benefits of therapeutic-grade essential oils and essential oil enhanced wellness products with the world. They do this by a) discovering and developing the world's highest-quality, therapeutic-grade essential oil products through a leveraged network of highly-educated and experienced botanists, chemists, health scientists, and health-care professionals. b) Producing these essential oil products to the highest standard of quality, purity, and safety used in the industry-CPTG Certified Pure Therapeutic Grade®. c) Distributing their products through Wellness Advocates who, working from home, introduce, educate, and sell dōTERRA® wellness products locally through person-to-person contact and globally through personalized web shopping sites. d) Providing educational opportunities for all people interested in learning how therapeutic-grade essential oils can be used as a self-care wellness alternative. e) Bringing together health-care professionals of traditional and alternative medicine to encourage further study and application of therapeutic-grade essential oils in modern health-care practices. These oils are naturally safe. Website:

CARDAMOM & CURRY
PAULA — It is our absolute privilege AND pleasure to introduce you to our fine collection of EXCEPTIONAL teas. We are all about customer service. We value your business and treat you with utmost respect. We always include a special tea surprise with EVERY order. We look forward to hearing from you soon. Enjoy your exotic trip to the enchanted land of India, one cup at a time!
"Drink your tea slowly and reverently, as if it is the axis on which the world earth revolves – slowly, evenly, without rushing toward the future." – Thich Nhat Hanh
The Wonderful World of Crystals
Top Quality Healing Crystals and Gemstones, all sizes from pocket stones, altar pieces and healing specimens for your home. Chakra Jewelry, Earrings, Rings and Gemstone Bracelets. Energy Sprays and Incense for clearing and protecting.
EARTH BOUND — SINGING BOWLS AND CRYSTALS
I am Luna Sol, divine traveler and sound healer, and I am happy to be bringing the sounds of healing and sanctuary to you this weekend. I specialize in high quality Singing Bowls. From trapist "Om" bowls to pure tone crystal Bowls. As well as beautifully toned personal singers. Come by and play, ask questions, find the bowl that speaks to you, and sign up for the in home sound baths I am offering over the next few weeks while I'm in Pennsylvania.
  PLUS the Visions of Reality Book Table –
Featuring books by Elizabeth Joyce and other authors at the event.

FREE LECTURES
SATURDAY — NOV. 4, 2017
12:00 PM:  — ALYSSA WALTERS — Will lecture on doTERRA
Winter Wellness with Essential Oils and DIY Workshop
Alyssa Walters – Natural Health Educator – speaks about
holistic health education by learning about essential oils for supporting overall well-being. With a hands on approach through our DIY workshop, we will explore how essential oils play a vital role in physical and emotional wellness. You'll learn safety tips and work with therapeutic grade essential oils to create a personalized blend that you will take home to begin using right away. You will leave feeling confident and empowered to take on a natural approach with your family's health and wellness this season!   (KITS ARE $5.00)
1:00 PM — PAULA SABHARWAL and NAKUL
TEA AND HEALTH—REMOVE THE MISCONCEPTIONS
We are formulators of an exceptional line of loose leaf tea creations. 
We have carefully handcrafted select varieties, thoughtfully yet intuitively blending them with an array of spices and herbs, bringing you authentic wellness creations, that will appeal to all tastes and moods. Our selection of our own creations of EXCEPTIONAL and INCREDIBLE TEAS is based on ancient Holistic principles. We DO NOT use any additives, sweeteners, powders, fillers, flavorings, preservatives, syrups, mixes, concentrates, extracts …. none of that at all. All our tea creations are naturally free of Gluten, Soy, Dairy. Simply tea, spices and herbs. Great for all spectrums of dietary habits and lifestyles.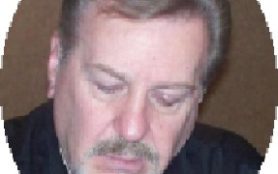 2:00 PM —  FRANK ST. JAMES
YOUR PERSONAL SPIRITUAL DEVELOPMENT – HOW TO BEGIN

Frank St. James is blessed to have a strong intuition and inner guidance. His ability to connect with angels, guides and the departed has made his gift invaluable to others. Frank lectures on spiritual and physical interaction and how your life can be transformed through the blending with the energtic intelligence beyond this Earth. There appears to be no religious connection in order to connect with this higher consciousness. It is a natural process like singing, writing, or being extremely artistic. To connect with this energy tell us that we are a part of a Universe more complex than we have realized or acknowledged. Come learn how to open up to YOU!
SUNDAY — NOVEMBER 5, 2017
12:00 PM
HEALING THE HUMAN BODY WITH TONING
una speaks about music and toning to heal the soul and demonstrates with sound and singing bowls. Don't miss this exciting experience.
1:00 PM

WHAT ARE THE NEW SPIRITUAL CHAKRAS –
Based on her book-THE NEW SPIRITUAL CHAKRAS – Elizabeth explains the New Chakras with diagrams and charts. She will present the new INVOCATION – to open yourself up to the higher Fifth Dimension energies.

2:00 PM — ANNABELLA WOOD

WHAT ARE ALL OF THE PYRAMIDS AROUND THE WORLD?
"What are the pyramids in Egypt and around the world? Tombs of the kings? ET guidance systems? Have you ever just sat and wondered what it took to build them? Just back from a trip to the pyramids with Nassim Haramein of the Resonance Science Foundation and 160 other graduates of the Resonance Science Foundation Delegate Course, I have a possible answer that may surprise you. It sure isn't what I was told in school. On the night of the full moon we went inside all three pyramids and Ohm'ed our way to bliss. You won't believe the rest of the story!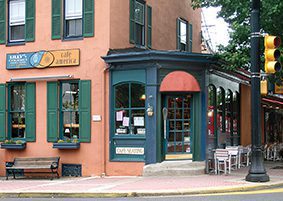 Thank you Lilly's Gourmet of Doylestown for our delicious lunch food.
THANK YOU ALL FOR SUPPORTING THIS COMMUNITY EVENT
Our next event is March 10th and 11th, 2018