Just "click" on each LINK below and open the doorway to information, classes, healing work, astrology, and a lot more along the cyberspace highway!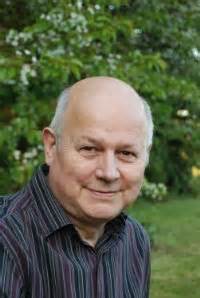 Adrian Gilbert is the author or co-author of a number of best selling books, including The Orion Mystery, The Mayan Prophecies, Magi, Signs in the Sky and The End of Time.
For nearly forty years he has been following the path of gnosis, i.e. knowledge of the truth concerning the universe and man's possibilities within it. This has taken him all over the world, exploring diverse cultures and philosophies.
Though his published work mainly concerns new approaches towards the understanding of ancient mysteries, his interests are much wider in scope than this. They include Christian mysticism, yoga, astronomy, astrology, physics, alchemy, sacred geometry, Gurdjieff/Ouspensky, psychology, tarot, prophecy, Mayanology, Egyptology, pyramids, Zoroastrianism, hermeticism, spiritualism, kabbalah and the quest for the Holy Grail.
Based on the evidence of the long-term movement of the stars, he believes that the world is currently going through its most major change for at least thirteen thousand years (and probably much longer). This change embraces much more than an alteration of climate: it has profound consequences for us all. We are moving into a period of history that offers new opportunities for self-transformation, both as individuals and as a species.
To this end he has set up his website. While it is a showcase of his published work, it is also intended to be an oasis for those seeking a reliable philosophy that brings together the wisdom of the past with the science of the present. It is hoped that it will in time develop into something more than this: an online school for those who wish to follow his path towards enlightenment. Adrian Gilbert wrote the Foreword to my new book, Ascension – Accessing The Fifth Dimension (The Truth About 2012). (October 2009)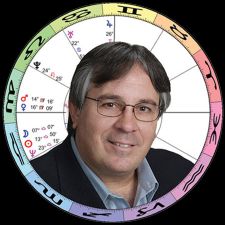 Mark Dodich, Nationally Known Astrologer — Information on the Moses Astrology, Earthlinks or places you can live well according to your Astrological natal Chart, and Soul Purpose readings. Mark and I have worked together for years, and I recommend you order a relocation chart from him before you decide to make that "big move". We both write astrology columns for Wisdom Magazine. Mark has written a blurb for my new book, Ascension – Accessing The Fifth Dimension (The Real Truth About 2012). (October 2009)
The Initial Astrology Consultation is often the first place people start when getting an astrology consultation with Mark. If you have already done astrology with someone else, this is still the best place to start (we can just skip the basics if you already know your chart). We look at your natal chart and changing cycles called transits and progressions. Let me know if there are specific questions or issues that would be helpful for me to know during my preparation time. After you have had the initial consultation, periodic updates or specific question topics can be scheduled at 1 hour, 1/2 hour, or 1/4 hour.
"My purpose is to serve the Highest Good by allowing the light and love of our One Divine Source to flow through me. My goal is to assist you in manifesting your Divine Nature in your daily life. Your conscious understanding that you are intrinsically connected to the One Source of what Hermetic philosophers would call All That Is empowers you to manifest your life vision. This allows your spirit to heal, grow, and prosper. Since we are all connected at the Source, your increasing Light benefits all Creation. Thank you to all of the people who have helped me to come out of my hermit's cave to step into greater levels of service."
~ Mark Francis Dodich
If you're ready to discover your Inner Contessa and reclaim your freedom to create a life of abundance, passion, and power, then let's connect.
Luisa Rasiej is an international energy healer dealing with mental/emotional release as well as body realignment and healing. Luisa is a contributor to the book, Seeding and Nurturing the Garden of Your Soul. She will bring you to  a new energetic philosophy to transform your life. If you are serious about creating change, letting go of your karmic baggage, and embracing the Light to bring enthusiasm and grace into your life, then contact Luisa. You can e-mail or Skype her and she will answer your questions about this process.
You can also reach Luisa by  telephone. ph: 215.598.0632
I look forward to hearing from you!
Luisa Rasiej
E-mail: Luisa@InnerContessa.com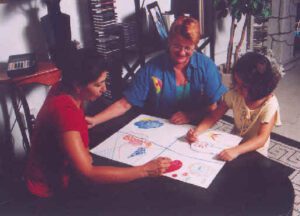 ANGELS WATCHING OVER YOU  provides Art Therapy & Family Healing Arts by Jefrie Susan Edwards, M.A. Registered Art Therapist. Helping family members to move through illness, grief and loss with therapeutic activities for all ages in the San Diego area.
I have been asked to write the monthly Astrology column.