NewsletterCANCER 2018

AFFIRMATION
Setting up rules that I can live by is my first priority.

MEDITATION
THE RED ROSE OF LOVE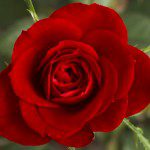 Now withdraw into the rose center of your heart. Meditate on the perfect red rose. The rose of twelve petals lies at the temple of your heart. It's petals are opening to the sun – every petal gleaming and glowing with the light. There is an ineffable light in the heart of the rose.
Become enfolded within these petals, in a soft pearly light. You are within the temple of the rose, the Sun pours down into the heart… opening up the doorway to all empowering, unconditional Love. You are a part of this radiance and one with all of humanity, within the heart of the ROSE.
Think of Amma, and meditate on the red rose, the flower of God. You are looking at this rose from afar, as something outside of you. But it is within your heart, as is Amma, always! The petals of this divine rose are slowly opening as you chant your mantras to Amma, opening to receive the golden warmth of sunshine and power from above. There is a Light within the heart as well music coming to you from the rose. The Light from above and the Light from the rose blend as one…as you swoon into the bliss of Divine Love.
Elizabeth Joyce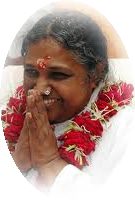 Amma is on Her US Tour this month – go to Amma.org for the complete schedule.

The Sun has entered Cancer

Cancer, the first water sign, is the phase for personality integration and building an inspired home base in the world. Take the firey independence of Aries, the fierce dedication of Taurus, the effervescent thinking of Gemini and weave them into a firm foundation for individual fulfillment. Represented by the armoured Crab and the agile Cat, this sign reminds you to be shrewd and tenacious and to keep clawing your way to success. Old memories, a sense of history and family heritage provide a solid background for you to face the future with confidence. As you dispel the clouds of moodiness and emotional vulnerability, trust your feelings and your decision-making process and watch your psychic sensitivity grow in the process. A maternal, nurturing manner can be a comforting gift to relatives and colleagues over the Independence Holiday weekend.
From: Medicine Cards by Sams & Carson, published by Bear & Co.
ANIMAL: MOUSE Scrutiny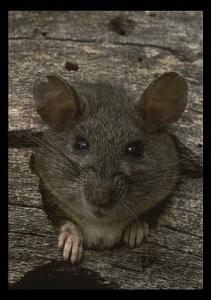 ANIMAL: MOUSE
If I could see the world
Through your tiny eyes,
Maybe I would know
How to scrutinize!.
Every detail carries weight,
And true to its purpose,
Has its perfect place,
To stop the wandering and
Three ring circus!
Mouse says, I will touch everything with my whiskers in order to know it. Paradoxically, this is both a great power and a great weakness. It is good medicine to see up close and to pay attention to detail. It is bad medicine to chew everything into little pieces.
Mouse has many predatory enemies, including birds, snakes, and cats. Mouse is food for many, so it has a highly developed sense of danger at every turn. So-called civilization is a highly complex set of components which calls for more and more highly organized skills and scrutiny every year. Mouse is a powerful medicine to have in these times. Things that may appear insignificant to others take on enormous importance to Mouse.
Mouse people will frustrate and anger many others at times because they appear to be nit-pickers. Mouse people will spot the lint on someones skirt, even if it matches in color. They will try to convince you that the simplest task is fraught with difficulty. They are fixated on methodology. They sort, categorize, and file away information for further use. They may seem like they are hoarding, but this is the farthest thing from Mouses mind. They are merely putting everything in order so they can explore things more carefully at a later date.
The Shaman Chief tells us that without Mouse, there would be no system or organization of knowledge. Mouse knowledge ended the Renaissance Man and awakened the age of specialization. Mouse knew from the very beginning that there is always more to learn. One can always delve deeper, and deeper, and deeper.
July, 2018, has brought to us the medicine of Mouse. You may be fearful of life but very well organized, with a compartment for everything. You should try to see a larger picture than the one that is staring you in the face. Develop a largeness of Spirit. Try to become aware of the winds of change, the rain, the sun, and the great dance of life. Realize that even though you may live in Santa Barbara, there is also New York. There is a moon, a solar system, a galaxy, and an infinite Universe. Jump high, little friend, and you may see the Sacred Mountain.
July and the time of Cancer is telling you to scrutinize. Look at yourself and others carefully. Maybe that big hunk of cheese is sitting on a spring awaiting a deadly trap! Perhaps the cat is in the pantry waiting just for you. Maybe someone to whom you have delegated authority, such as a doctor, lawyer, or the plumber, is not doing the job faithfully. This message from Mouse is to see exactly what is in front of your eyes, and then, act accordingly.
CRYSTAL FOR JULY RUBY BLOODSTONE

RUBY: Aids in regeneration of the physical/spiritual heart. Is the 4th crystal in the seven lines of the Chakras. Enhances circulation and the life-force. Vitalizes blood and the entire mind/body/spirit system. Strengthens the immune system. Activates dormant conditions on the physical and spiritual levels. Refines lower passions. Helps to banish a sense of limitation and strengthens self-esteem. Creates courage, integrity, selfless service, joy, spiritual devotion, power and leadership.