The week's main focal point is Mars opposing Neptune, making it a moment of mulling over lost opportunities and the roads not traveled. Even though the summer is coming to an end, it doesn't mean your dreams have to as well.
Tend to short projects and short conversations on Monday under a quick-witted Gemini moon. Mercury enters Libra on Monday for an extra long time. Normally, Mercury spends three weeks in a sign, but the messenger planet turns retrograde in Libra on Sept. 26th through Oct. 18th so he will be in the relationship sign until November 5th. Put your life and relationships in balance in the coming months. On Monday the 31st, the moon shifts to its quiet void-of-course phase. Get introspective, meditate, do laundry, or anything that does not involve starting new projects
All five outer planets are retrograde through September, suggesting that part of you needs to finish or let go of old projects or people that need to go. On another level, it is good to consolidate your energy expenditure so you are not wasting energy in areas that are no longer of interest or available to you. Mercury turns retrograde near the end of September in relationship-oriented Libra.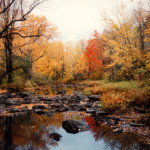 During the first days of September, Mars in Virgo is opposite Neptune in Pisces. Lack of drive can now tempt you to want to go to the beach, take a drive through the mountains or curl up in bed for a few days. With a little self-discipline, however, you can examine the underlying reasons for your desires and actions during this time, and perhaps gain a little more clarity about how to proceed. It's worth it, because the following days will bring new opportunities for self-realization.
A laid back Moon on Tuesday is sending easy-going trines to Venus and Jupiter in air signs. This mellow energy is mitigated however, by an energy-depleting T square between the Moon, Mars, and Neptune. The sense of lingering dependency is carried on by the Moon's moody square to Mercury and Venus on Wednesday and Thursday respectively.
Look to the future and plan big. If you do, the trine between Mercury and Saturn on Saturday, September 4th, will help make your projects a reality. The week ends on a similarly glum note when Venus squares Pluto on Sunday evening; it may be best to turn in early to stay out of the path of control freaks and demonstrators demanding their own way.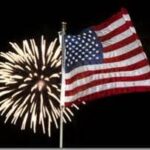 The upcoming USA Labor Day Holiday reminds us that the long hot summer has just passed us by. Already on September 5th, Mercury in Libra forms a trine to Saturn in Aquarius, bringing in some very positive vibrations.