If you plan to "rock the boat" this week, you won't flip over, but change streams, propelling you onto your path of destiny.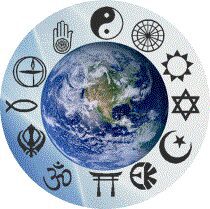 From October 8th to 10th, the Sun, Mars and Mercury are conjunct in Libra, reaffirming the desire for a better world. What kind of better world is envisioned, however, must first be clarified. Saturn ends its retrograde period on October 11th and wants to do its part. True to form, Saturn will probably do this by introducing new rules. However, divided camps still have the opportunity to gradually come closer again and settle their differences. Since Jupiter also ends its 4 month retrograde phase on October 18th, the chances for such initiatives are also good in the longer term.
Mercury turns direct on the 18th, too, in exact opposition to Chiron. One day later, Mars forms a trine with Jupiter. If you suddenly realize that some things are now easier for you than before, enjoy this feeling, but keep at it! The Aries Full Moon on October 20th is square Pluto – this could be a powerful and worthy conclusion to a very fruitful and creative period.
Gradually begin to put effort into long-term plans. It is common to hear astrologers talk about the restrictive side of Saturn, but they often forget to tell you that Saturn produces rewards for your long-term effort. Create win-win environments to bring forth higher ideals for the collective good. The Moon is in Sagittarius on Sunday/Monday. This supports philosophical pursuits, generous acts as well as getting out in nature.
For those taking part in the Canadian Thanksgiving on Monday, the weeks begins with a lighthearted, sextile between the Sagittarius Moon and big-hearted, feel good Jupiter. No family upsets around the dinner table this year.
The energies change on Tuesday, however, when a lunar trine with rebellious Uranus makes uncomfortable waves. The ripples will become evident later in the evening when the Moon squares an angry and offended Mars and the Sun.
After this disruption a new power structure begins to evolve on Wednesday, when the Moon conjuncts transformative Pluto while Venus sextile authoritative Saturn. This supports serious conversations about relationships and finances.
On Thursday, unconventional thinking will bring new grounding when the Moon conjuncts Saturn while trining Mercury and squaring Uranus. Thursday evening into Friday morning has a very nice connection between the life-giving Sun and optimistic Jupiter. Be generous and open your mind to big possibilities.
The Moon, Mars, Jupiter, and the Sun are all aligned in a robust and energetic trine on Friday; time to be bold and courageous. This is an excellent time to try new things and face some of your challenges.
See a movie or listen to music while the Moon is in spiritual Pisces on Saturday. Special communications in relationships are favored.
Early morning Sunday has a challenging connection between the Sun and domineering, obsessive Pluto. If you dare to stand up to the bullies and control freaks in your life, you will be blessed with a deep sense of emotional satisfaction brought about by the Moon's conjunction with Neptune. Keep a low profile in the morning and life will not seem as difficult as the day moves onward.