This week contains several spiritual boosts within its energies. Jupiter enters Pisces on Thursday, where it is lovingly welcomed by Neptune. Neptune, the ruler of Pisces, is enjoying its travel through its home turf and this meet up is something that hasn't happened since the mid-1800s. This energy becomes a double-fortune as it takes some of the edge off the fixed, stubborn signs axis, which has been operating at full force since the beginning of the year.
With Jupiter moving into this harmonious aspect, along with Uranus and Pluto in Earth signs, four out of five heavy-hitting outer planets are now working together instead of working is disruption. Jupiter in Pisces is compassionate, openhearted, and emotionally just, giving this week a much needed boost of spiritual enlightenment. It will be interesting to see how it uplifts the world stage.
Also, this week sees Jupiter, Neptune, Saturn, Mercury, and the Moon are in their ruling signs, It is quite rare to have so many planets in their home sign at the same time. With this energy we will get a feeling that all the puzzle pieces are finally snapping into place. This jigsaw puzzle has been worked on since December of 2019.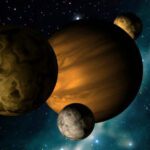 The lovely New Moon in Taurus on Tuesday, May 11th,  makes sure things are harmonious and back in order for Jupiter's movement on Thursday. The Sun is also sending out harmonious rays and positive vibes to the group. Mar's sextile to Uranus on Tuesday adds a powerful jolt of energy and excitement, along with some good news you may have been waiting for. Some fabulous New Moon changes are afoot, only to be followed by a Full Moon eclipse at month's end.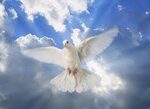 The Earth and Air elements are strong, suggesting that you can bring your ideas down into manifestation and reality. A sacred Sabian Symbol for the degree of this New Moon is "A White dove flying over troubled waters."  A suggestion for the meaning is that you must find your inner peace (white dove) and live above the drama of the outer world, taking the higher view.
Going into technical astrology for a moment" Mercury and Mars are both at extreme points called out of bounds, and they are parallel to each other. Parallel means that they are working together with their communications and actions. However, they are at extreme latitudes north of the ecliptic (think equator stretched out into the solar system) so this can produce too much or too little in both talk and action. It is like working hard all week and being a couch potato on the weekend-all on and all off. This energy requires you to manage the balance between talk and action. Make note of this and don't allow yourself to sluff-off.
Mercury trines Saturn on Wednesday to help you bring your ideas into manifestation or to communicate your desires and boundaries. Because the Sun is also making a minor harmony to Neptune, you receive help, both visible and invisible, to bring your higher vision into reality. Again, the big news is that expansive Jupiter temporarily moves into one of his favorite signs, Pisces. He will be testing the intuitive waters of Pisces until late July, and then returns to Aquarius for the rest of the year and re-enters Pisces Dec. 28th). If you pay attention to your belief system and the need to expand in new ways, you will get a hint of what's coming in 2022.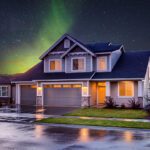 Friday evening through Sunday, May 16th has the Moon in Cancer.  Stick close to home and family under a family feeling-oriented Cancer Moon on Sunday.