This week it's time to get real!
This is a highly productive week where hard work and a rational mindset are the focus over pie-in-the sky ideas. It's also a time to review professional goals and charitable endeavors to assess their long-term viability.
If you have been chasing rainbows it's time to wake up to the huge amount of energy you have been putting out with no return investment. You need to take a cutthroat approach to your own duties and peal things down to a minimum so you can slowly, steadily move ahead with a step-by-step approach.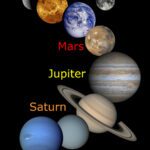 Mars moves forward into Capricorn on Monday morning just as retrograde Mercury backs into Capricorn on Tuesday sandwiching in Pluto and Venus, putting the focus on pragmatic matters related to your success and status.
This continues a theme of tending to the pragmatic nuts and bolts of your life. You are setting the foundation for more creative, and hopefully fun things to come. Make sure the foundation is built in cement and not straw.
On Friday, Mercury aligns with Pluto to help you have deeper conversations and it's not a good time to be around superficial people. You may want to dust off a past project and you will find the focus, drive, and determination to finally bring it to completion. This is also a good day for negotiations, contracts, and collaborations.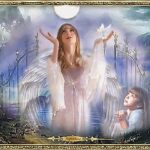 Saturday brings in a beautiful weekend filled with joy and excitement. The best news of the day is that Venus ends her retrograde cycle. In the weeks ahead, it's time to act on the values, finances, and relationships aspects of your life that you have decided to change. A sense of harmony, security, unity, and peace returns.
If you have been putting off a spa day or any cosmetic procedure, you can schedule them now. It's also an excellent time to implement a healthy eating and exercise regiment that you'll actually stick to.
Take it easy Sunday morning under the serious Moon in Capricorn. The life-giving Sun is challenging "blow everything up" Uranus and that's never a good time for forcing issues. Tackle tasks that need a great deal of concentration, thanks to the Moon's conjunction with Mercury and Pluto.
A new cycle begins next week, and many of us have been preparing for the powerful and positive energy change.