The quality of time in February brings up an on-going topic again. Once more the conflicting poles of belonging and individuality must be sounded out. The impetus for this is the currently strong emphasis on the two zodiac signs Capricorn and Aquarius. The Aquarius New Moon on February 1st is conjunct Saturn and square Uranus in Taurus. We already know the dynamics of this aspect pattern well enough: One side would like to sweep away the existing order to open up to the new, while the other would like everything to remain as it has always been. The quality of time is still quite unstable and could bring surprising and upsetting developments. In this unsettled field of oscillating poles, however, a new keynote becomes audible, because now it becomes possible again to focus this chaotic energy and thus create a stable basis for future developments. The ordering-what's already in place, saturnine forces seem to be stronger now than the forces of disintegration.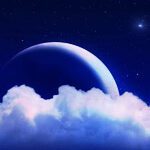 This upcoming year will be one where we can build a better future by focusing on our community and commonality instead of that which divides us. Since water rules our emotions, we do have to watch out for people who seek power by playing the victim card.
Take it easy Monday morning under a serious Moon in Capricorn. The life-giving Sun is challenging "blow everything up" Uranus- not a great time for forcing issues.
By Tuesday, the moon has moved into friendly Aquarius to lighten the mood.
Tuesday kicks off the start of the Lunar New Year, which in Chinese tradition is the Year of the Water Tiger; the Black Water Tiger. Water, water everywhere and not a drop to drink. Water element helps to calm down and defang the predatory nature of this beautiful animal, which adds a spirit of compassion and sensitivity to your ambitions. 
Tuesday's New Moon in Aquarius, conjuncts Saturn, providing us with an abundance of determination; Wednesday's lunar conjunction with Jupiter, sextile Mars, brings gumption, courage, enthusiasm, and a fighting spirit. 
These positives vibes continue on Thursday with the Moon's romantic conjunction  of ethereal Neptune, bringing in new inspiration and creativity.
Mercury ends his retrograde cycle on Thursday, the 3rd, so now all those retrograde planets that have been annoying you are now moving forward. It's time to get moving in fresh directions.  At the same time, the Moon and Neptune are conjunct in Pisces, and just a few hours later, the conjunction of the Sun and Saturn becomes exact. This quality of time enables and encourages meditation and contemplation.
Allow yourself a moment on this day to listen to the inner silence and realign yourself. For soon there will be new impulses calling for activity. Capricorn Mars squares Chiron in Aries on February 6th and trines Uranus in Taurus on the 8th. Authentic action could now bring surprising results. Overcome inner resistance and go into action, it will be worth
it.
Friday closes out the workweek with an incredibility strong conjunction of the Sun and Saturn, which is boosted by Mar's sextile to Jupiter. Energy, confidence, and a positive flow are off the charts .
Saturday is a bit of a lazy day, and it might be difficult to get things off the ground; however it's a wonderful day to building the bonds of companionship. 
Sunday ends the week with some grumpy vibes, making for a gray, gloomy wintertime day. Make some popcorn, hot cocoa, find a great movie, and just lay back and relax.