There are a number of challenging transits with sudden and unexpected energies of Uranus along with perfectionist Saturn throughout the week that may have everyone reaching for the extra strength Excedrin. It could feel like a 1050' housewife being scolded by a father or husband who ""knows best."
August starts with a serious and talkative tone. The energetic Sun aligns with communications planet Mercury, and then opposes boundary-setting Saturn.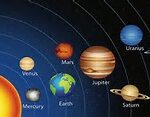 An aura of suburban conformity kicks off the week, due to the Sun opposing Saturn. This energy is rebelled against by the Mercury T square between the Moon on the cusp of Taurus/Gemini effecting Mars in people pleasing Virgo and judgmental Jupiter in Aquarius.
There will be a feeling of spinning your wheels anxiousness between Mercury and Uranus on Tuesday which can be minimized by the Sun squaring Uranus on Friday.
Begin by looking at how you communicate your personal boundaries. Review your ideas about some changes you want to make within your SELF and daily routine, to determine what long term actions need to be taken to bring your ideas into fruition.
Monday evening into Tuesday morning is pleasantly social, in spite of all the serious energy that begins the month.
By Tuesday evening, you are ready for a personal revolution, but do avoid impulsive outbursts with authority figures.
The Moon moves into nurturing Cancer Wednesday trough Friday. Tend to issues close to home and spend time with your inner circle, those people with whom you feel safe. Comfort food is associated with Cancer. Plan a weekend party or picnic.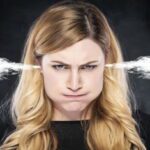 Knock off work early on Friday if you are able. The Sun makes a challenging square to Uranus, so it is best to give space between you and the people who annoy you.
The sensitive, feminine Cancer Moon is dominated by opposition to karmic Pluto and Saturn on Friday and Saturday.
The Moon moves into Leo for some fun and heart-centered activity on Saturday, but there are minor emotional challenges all day. Mix sharing and alone time.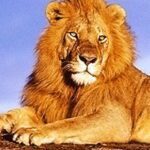 The New Moon is on August 8th in Leo. Make space for creative and play time now, because more productive times are coming. Six of the ten planets we use in astrology are in the fixed signs of Leo, Aquarius and Taurus. Fixed signs help you persevere and stick to the challenges. However, they have issues letting go, allowing change, and adapting.
Short-project Mercury is opposing big-project Jupiter now. This energy can have you going back and forth in your mind as to how much you want to take on. The energy includes travel, communications, education, (teaching or learning), or even if it is time for a new car. Do I need some new technology or should I stick with tried and true for now?
Sunday's strung-out New Moon is square to Uranus, the unpredictable planet. Use this day's energy to overcome your inner fears by expressing your true individuality.
On a softer level, Venus is in purifying Virgo and on the opposite side of the sky from Neptune in psychic, dreamy Pisces. Diplomacy and compassion will help soften up all that rigid, fixed sign energy. But it could also support a healing cleanse or a spiritual retreat from the mundane world.