The Sun and Mercury join Venus and Uranus in Taurus on Monday. This is an excellent time to put your house on the market of finalize your moving plans. It's also good for Uranus and Venus. (Fast sales and finding a new location)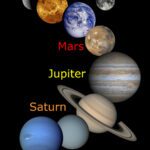 Tuesday brings an independent Leo Moon that brings an emotional strain to the Taurus Planetary cluster. Saturn in Aquarius forms a T square to everything, lending no support to organization.
A Lunar opposition to Judging Jupiter on Wednesday while Thursday brings a face off with the Moon hours before a gleefully zealous conjunction of Venus and Uranus, which wants to tear all the structure and plans down out of a sense of compassion and love.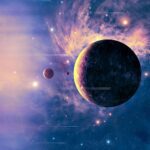 On Friday morning, aggressive Mars moves into security-oriented Cancer until June 11th. Mars loses its fighting potential, preferring to turn its attention to domestic matters and lazing around the house. This is not a comfortable combination for the warrior, but it will help you to work with family issues or home repair. Exercise combined with diet would be another good use of Mars moving through Cancer.
After the Moon's move into Virgo on Friday, the Moon is ready to play ball by sending vibes to seek favor to Uranus and Venus, a self-service delusionary tactic that is reinforced by the Moon's opposition to Neptune in Pisces later in the day. Just don't believe anything you hear.
The weekend has excitement potential. Mercury aligns with eccentric Uranus on Saturday. If you can take a long weekend to rest and relax, you will feel refreshed. At the very least, do not over pack your schedule. Uranus stimulates freedom, change, and a revolution Venus and Mercury help you to communicate new ideas in relationships and/or finances.
A sense of order and stability resumes on Sunday, when Saturn finally takes on its leadership role, crushing the upstarts Mercury and Venus through a few energy-zapping squares.