In October, the four planets Mercury, Jupiter, Saturn and Pluto end their retrograde phases. This means that after an extended period of consolidation, new developments are increasingly in focus. Many things that may have been just loosely considered are now ready and able to be implemented. The next few months will show where the onward journey will lead.
If you seek validation from society or from those in power this week, you will be under-minded every step of the way. However, the brave souls who dare to forge their own path will be able to go this distance.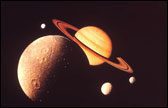 Exactly at the Libra New Moon on October 6th, Pluto ends its retrograde phase of just over 5 months, and Venus enters Sagittarius a day later. These are days that give reason for hope.
Communications planet Mercury continues to be retrograde in Libra until the Oct. 18th. It is a good time to reconnect with people that fell by the wayside during covid. It is also good to communicate within relationships – and to do some cosmetic fix-up to the house or your wardrobe.
Three of the five outer planets end their retrograde cycle between the 6th and 18th, so you will gradually feel the universe easing up to get you moving in a forward direction (after treading water or slogging through stuck energy for several months).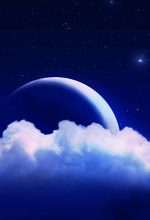 Wednesday's exuberant New Moon is conjunct Mars, making this an excellent time to construct an action plan for the upcoming year. With the Moon also conjuncting Mercury retrograde and trining Jupiter later in the day, it's a good time to make peace with estranged friends and family. If you became distant with former loved ones due to ideological and political divides over the past few years, you can once again find common ground when you reach out now.
Venus enters friendly Sagittarius on Thursday, bringing a sociable, benevolent energy to personal relations. The Moon will be squaring Pluto and Saturn, one right after the other that same day. Bosses and control-freaks will be out in full force, and nothing will be able to appease them other than bowing to their wishes.  It's wise to lay low and remove yourself from their line of fire.
Although the Moon is in heart-warming Leo on Friday and Saturday, retrograde Mercury challenges death and rebirth Pluto Friday morning. Avoid forcing your ideas onto people and avoid people who do the same to you. Luckily – the Sun conjuncts Mars on Friday and comes to the rescue. This energy brings bravery and determination to the individual. Since Mercury is retrograde until the 18th, traffic is likely to be challenging on Friday.

Saturday is a generally easy day, overflowing with diplomatic warmth from Libra/Venus thanks to the planets in positive, loving harmony. This is another excellent time to break free from group thinking and bury the hatchet with those who have fallen off your radar. You can transform strained ties through love and compassion. The evening energies prefer quiet with no conflicts.
Sunday evening has mental Mercury making a harmonious trine to big idea Jupiter. Share your expansive thoughts with loved ones and colleagues. Jupiter likes philosophical conversations and getting out into nature. Both planets love to travel. Plan a trip for the Holidays.
There will be extensive communication and an increased search for agreement instead of separation. Many smoldering conflicts could now be defused or even ended through much conversation and commitment, in the personal sphere as well as on the political stage. Now, a longer period begins in which positive concepts of life receive stronger resonance than before. A more relaxed overall mood may also indicate a harmonious time on the relationship level.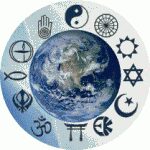 From October 8th to 10th, the Sun, Mars, and Mercury are conjunct in Libra, reaffirming the desire for a better world. What kind of better world is envisioned , however, must first be clarified. Saturn ends its retrograde period on October 11th and wants to do its part. True to form, Saturn will probably do this by introducing new rules. However, divided camps still have the opportunity to gradually come closer again and settle their differences.