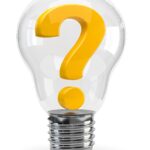 This is a week to expect the unexpected. The week's energy will bring up – some deep, dark secrets from the powerful, shining rays of truth. When the people suddenly stand up to fight against stagnant, restrictive  structures that no longer serve a purpose. Something is in the air and there is a sense that anything could happen commingling with a mixture of excitement and trepidation that can be breathtaking. There are three squares to the open-book, transparent eyes of Jupiter from the Sun, Moon, and Mercury who are in the sharp, secretive rays of Scorpio throughout the week. This will trigger the release of some long-hidden information and bring it into the Light.
The Moon is in athletic Aries until dinnertime Tuesday. Time to exercise and try something new.
If you have authority figure issues, Wednesday would be a good day to hide out while impatient Mars opposes explosive Uranus. This energy could cause tempers to flair at the slightest provacation. With Saturn being loosely drawn into this mishmash , outmoded structures could be exposed and erased to make way for the new. This is an excellent time to muster up the courage to leave a controlling, stagnant relationship. It is a good day to make tangible changes to your life based upon changing values, but don't try to make them too quickly
Thursday morning is a good day to share your vision and fantasies with others. However, the T-square between the Moon, Mercury, and Jupiter on the fixed-sign axis leads to further manipulations, lies, and revelations of total deceit.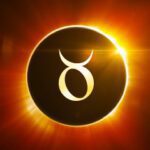 There is a partial lunar eclipse on Friday November 19th. (28 degrees Taurus-Scorpio). It is the first of a series of eclipses that have not been around since 2013-14. It will be visible in North America and Hawaii (but not to visible on the Atlantic coast).
Scorpio takes you down to the emotional depths for healing and release. Scorpio helps you let go of self-defeating beliefs and behaviors. Scorpio helps people see through false conspiracy theories and brings hidden things to the surface. Taurus helps you look at your value system. On the material world level, you look at your finances, property, and possessions. On the esoteric level, Scorpio and Taurus are associated with harmony through conflict. They teach you to live in your center and not get dragged off by the emotional chaos and fears of the mundane world.
This volatile energy is prodded by the lone-wolf Lunar Eclipse in Taurus, at the critical degree of 28 degrees. This represents finalities, completions, and endings, which will put a stop to any dishonest situations. With Venus trining Uranus at the same time, however, forgiveness and compassion are easy to come by, allowing for rifts to be mended quickly.
Mental Mercury and philosophical Jupiter are tied to this Full Moon. Go to the deeper part of your being. It is time to expand your belief system to bring out bigger ideas.
In 2023-24, heavy-duty transformer Pluto will move into Aquarius until 2044. If you think the world has change a lot in the last 20 years…well, you ain't seen nothin' yet! Perhaps this eclipse will begin to plant seeds of expansive, new ideas in you.
Friday afternoon into Saturday is friendly and lightly social. If you are preparing for the coming USA Thanksgiving holiday next week, tend to small errands and tasks rather than over committing yourself. If you overdid it, you will want a quiet Saturday evening.
Sunday is a pleasant day under a Gemini Moon with happy emotional aspects. Keep your conversations and visits short and sweet. Mercury's empowering sextile with Pluto, however, will aid those who've been deceived to come back into balance and regain a sense of power and strength.